Having tested the Babolat Veron Technical, we conclude that it is a racket that offers good playability to those who prioritize power in their game. This is a more playable version of its bigger brother, Babolat Viper Technical.
Our opinion on the Babolat Veron Technical 2022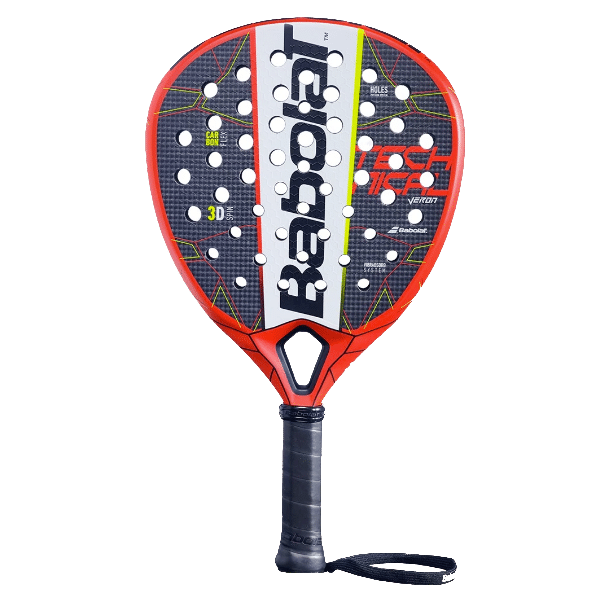 Babolat's Veron Technical 2022 is a follow-up to one of the most popular models of last year. It requires technique, but it is not as hard and difficult to play as the Viper Technical. This racquet is intended to be used by players who focus on power and want to determine their points.
Babolat's Veron Technical is a good option for players who want help with power on volleys and overheads without compromising too much playability. With fiberglass in the hitting surface, comfort increases and misses are less costly.
Babolat Viper Technical is especially strong around the net and on smashes. High balance and good response help you to smash the balls out of the court.
---
Find the best price for Babolat Veron Technical 2022:
---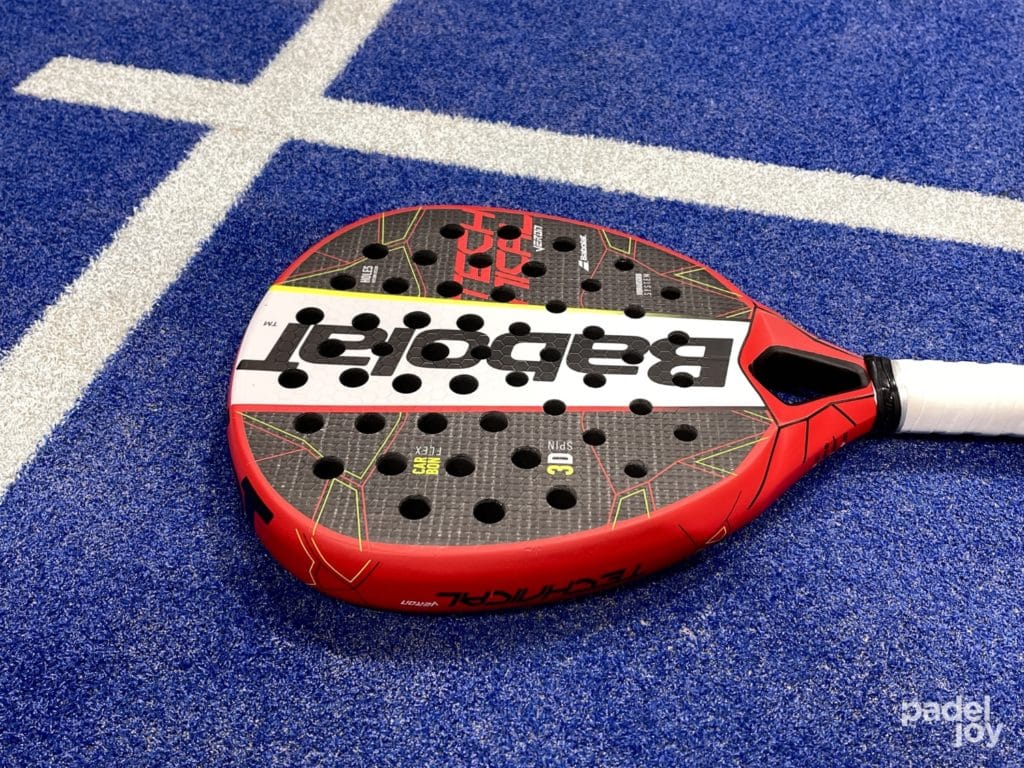 Babolat Veron Technical characteristics
While the model has been updated, the black and red color scheme remains the same.
Materials
Babolat's hitting surface is made of CarbonMix and its core is made of Black EVA. The hitting surface uses 3D Spin+ technology to provide better spin. With the Vibrasorb system, you will experience a higher level of comfort because it reduces the vibrations you feel when you hit the ball. As a result, injuries such as tennis elbow are reduced.
Balance
Babolat Veron Technical has high balance, meaning the weight distribution is in the upper part of the racket. This increases the power of the stroke but also makes it more difficult to defend with the racket.
Racket shape
The hitting surface of the racket is diamond-shaped with a sweet spot in the upper part. With a sweet spot high up on the hitting surface, this helps to generate speed in the overhead game.
Hardness
Thanks to the fiberglass blend in the hitting surface, the Babolat Veron Technical is a medium-soft racket. Playing with the racket is an enjoyable experience. We recommend the Babolat Viper Technical if you're looking for a racket that hits hard and is stiffer on the whole.
Player profile analysis
Do you want to know if Babolat Veron Technical is the right choice for you? You can read about the type of player and the style of play that this model is best suited for below.
What player level is the Babolat Veron Technical suitable for?
The Babolat Veron Technical is suitable for high intermediate and advanced players who possess fine technique. This model might be worth a try if you strike the ball well and want more speed and power in your game.
What style of play is this model suitable for?
It is most suitable for those who are primarily interested in power and aggressive play in the offensive game. In case you come from tennis and have a nice ball hitting ability, this model can help you push, for instance, when you play volleys. For players looking for an easy-playing racquet to keep the game going, there are better options.
Final review of the Babolat Veron Technical 2022
After testing the new Babolat Veron Technical racket, we can say it's a nice racket that's powerful, yet comfortable and comes with nice features. A good option within the Babolat padel racket range for 2022.
You should give it a try if you are looking for a racket that can help you dominate the padel court.