The Best Padel Racket for Beginners 2023 is aimed at people who are learning to play padel and are buying their first racket. In order to have a positive start to your padel game and to avoid injuries, it is crucial to choose the right racket. The market offers a wide variety of products, making it difficult to decide what to buy. We have created this guide to help you decide.
You can read our complete racket guide for information on what to consider when selecting a padel racket. Check out our 2023 racket reviews to see rackets in other categories.
Limited Time Offers
Limited Time
Padel Nuestro - Flash Offers
Limited time offers with up to 80% off.
Limited time offers with up to 80% off.
Show Less
Padel is more fun with a forgiving racket
Padel is most enjoyable when you can keep the ball in play. Therefore, playability should be your top priority when choosing a racket for a beginner. Furthermore, to avoid injuries such as padel elbow or tennis elbow, you should select a racket that is comfortable to play with.
We have selected three forgiving padel rackets for beginners below. Let's go!
Best padel racket for beginners – Budget choice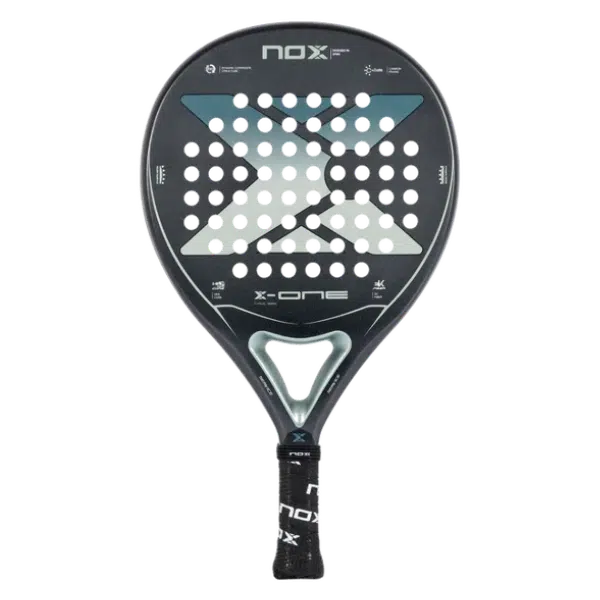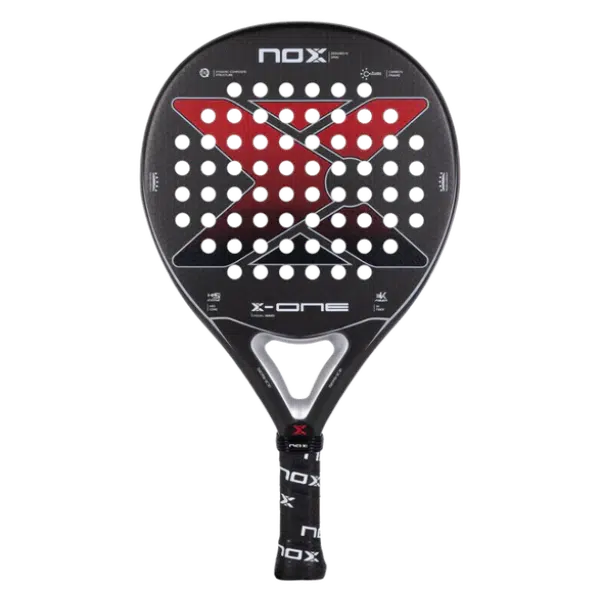 Nox X-One Evo 2023
The Nox X-One Evo is a forgiving and comfortable padel racket designed for beginners. It is round and has a soft fibreglass hitting surface, as well as a soft core that effectively absorbs vibrations. As a result, this model is suitable for those who prefer a gentle padel racket. A carbon fiber frame provides increased durability.
Thanks to the trampoline effect, you can generate speed both defensively and offensively with the X-One Evo.
As our top pick for best padel racket beginners 2023, we recommend Nox X-One Evo to beginners looking for an easy-to-play racket.
Find the best price for Nox X-One Evo 2023:
Best beginner's racket – Value for money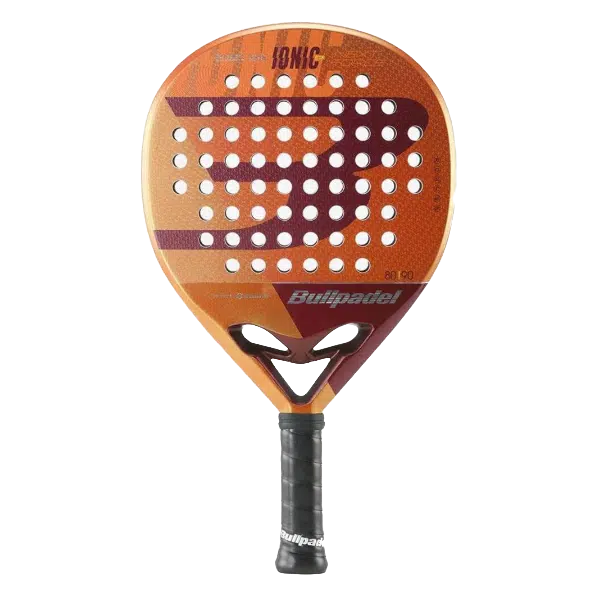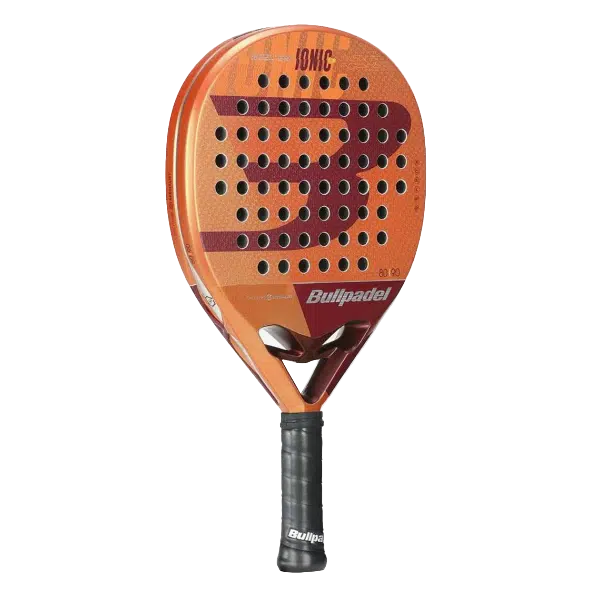 Bullpadel Ionic Control 2023
Padel racket Ionic Control 2023 from Bullpadel is a new model. For those who want a quality racket with a lot of feel, this model is perfect. You can get to the ball right in more situations thanks to the racket's low balance. With its round shape, you get a large sweet spot right in the middle of the hitting area.
A mixture of fibreglass and carbon fibre makes up the hitting surface, which is called Glaphite. The core is Multieva, a blend of materials with different densities to provide the best response in hard and loose shots. In our opinion, the bronze tone and burgundy details on this year's version make it a very cool design. Additionally, the X-Force system and the textured surface makes it easier to add spin to the shots.
The Ionic Control is one of the best beginner rackets that you can maintain at the intermediate level.
Find the best price for Bullpadel Ionic Control 2023:
Best padel racket for beginners – Premium choice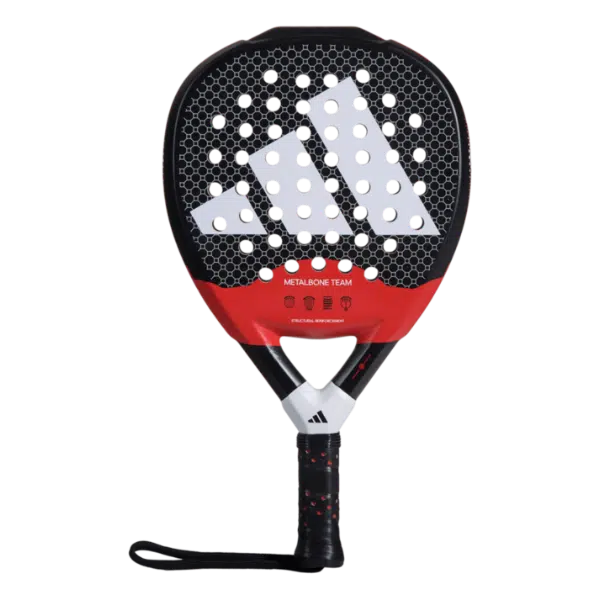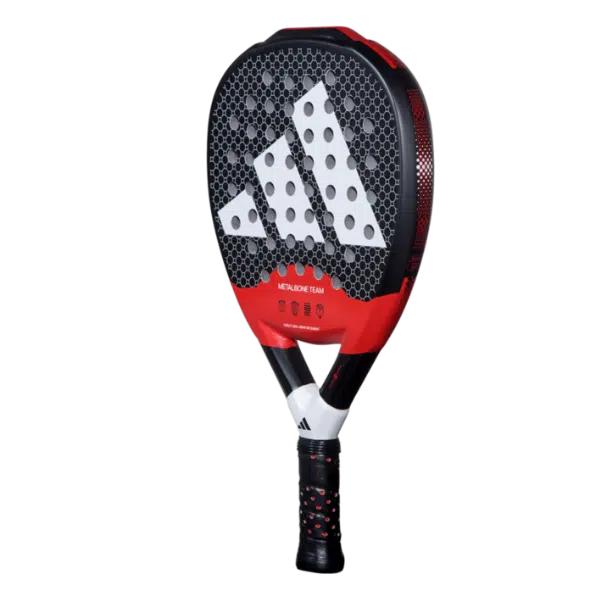 Adidas Metalbone Team 3.2 2023
The Adidas Metalbone Team 3.2 2023 is the perfect racket for those just starting out in padel and seeking both control and power. In order to help you perform on the padel court, this racket uses Adidas' latest technology. With its diamond shape and high balance, the Metalbone Team is primarily an offensive racket. This will help you generate speed and power in overhead games and smashes. When playing defensively, the racket becomes more difficult to maneuver. As a result of the softer core, the racket is relatively forgiving and comfortable to play with.
We recommend the Metalbone Team for ambitious beginners seeking to develop their technique and put pressure on opponents. You can use this racket even when you reach a higher level of padel.
Find the best price for Adidas Metalbone Team 3.2 2023:
Tips for choosing a padel racket for beginners
Pick a racket that is easy to play
Beginners often use rackets that are difficult to play. You're tempted to buy the coolest and best racket you can find when you start playing padel. As a result, it leads to poor results on the padel court while interfering with your progression as a player. Start with an easy-to-play racket and upgrade as your skills improve.
Choose a light racket
We recommend choosing a lighter racket when you start playing padel. Since it's easier to maneuver, you can play longer before getting tired in your shoulder and arm. Rackets with heavier heads are more difficult to move, so there is an increased risk of injury until you develop a suitable technique. Rackets that are too light can also cause injuries. Your physical condition will determine the ideal weight for you.
Use the right grip size
Padel rackets come standard with grips when you buy them. Depending on your hand size, you should put one or more overgrips on top. If your fingertips are touching the palm of your hand, add another overgrip. Having the correct grip size will help hit the ball properly and reduce the risk of injury.
Best padel rackets for beginners 2023 summary
When you start playing padel, choosing the right racket is essential. A bad racket can slow down your development and cause injuries. In general, round rackets have a larger sweet spot and are easier to handle, making them ideal for beginners.
Beginner rackets come in a wide variety of price ranges, but their characteristics matter most. Rather than buying an expensive racket, buy an easy-to-play beginner racket. Make sure you feel comfortable using it since it will reduce injury risks. Lastly, use the right grip size.
We've named what we think are the best padel rackets for beginners in 2023. The winners are:
---
Common questions about padel rackets for beginners