The following are our top picks for the best women's padel rackets of 2022. Whether you're a beginner or have played padel for a while, you'll find a racket that suits your needs among our favorite models.
We also discuss the differences between women's and men's rackets and give tips on what to consider when buying a new racket. Keep reading!
You can find our full list of the best models in different categories in our article best padel rackets 2022. Our padel racket buying guide for kids and juniors is also recommended for younger players.
How does a women's racket differ from a men's racket?
A women's padel racket differs from a men's racket in a few ways, which we will discuss below. Some ladies prefer to play with a slightly heavier racket, just as some men prefer a lighter padel racket.
The racket is lighter
Women's padel rackets weigh approximately 330-360 grams and are therefore lighter than men's rackets, which weigh between 350-390 grams.
Women's rackets are usually designated as Woman, Light, or W in the model name.
They use softer materials
Additionally, women's rackets tend to have a softer hitting surface and core than men's rackets. Manufacturers achieve this by using materials such as fiberglass and lower-density foam fillings.
However, more advanced women's rackets for competitive level tend to use carbon fiber and harder materials to provide better playing characteristics and durability.
Having covered the differences between men's and women's padel rackets, it's time to examine our women's padel racket top picks.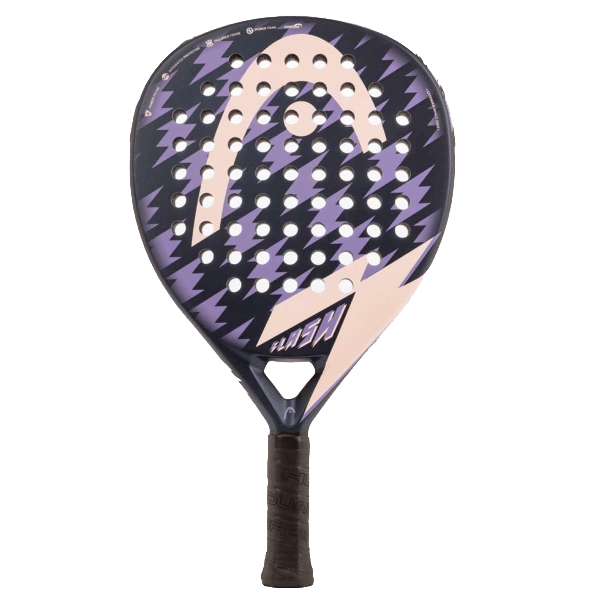 Head Flash Woman 2022
Are you looking for an easy-to-play and forgiving beginner's racket for women? Head Flash is a paddle racket designed for beginners and intermediate players.
It is easy to play and helps you get a better ball strike, even when you hit the edges. The surface is made glass fiber, and the core is soft to increase playability.
A perfect racket for those new to padel and looking to improve their technique and ball striking.
Find The Best Price For Head Flash Woman 2022:
---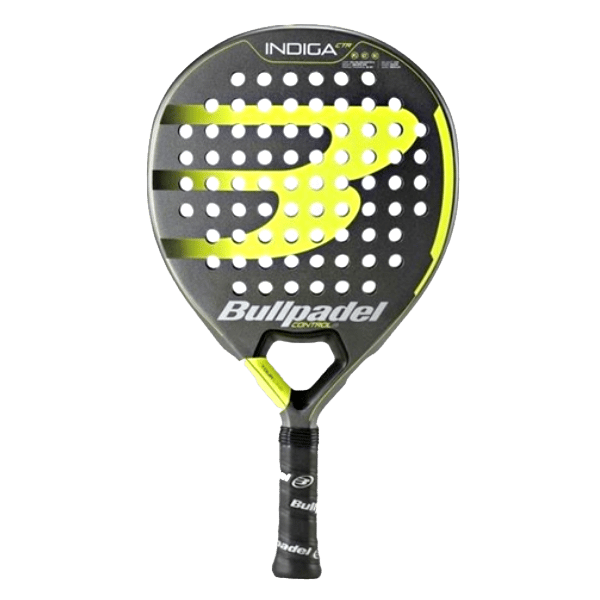 Bullpadel Indiga 2022
With its stylish design, the Bullpadel Indiga racket stands out on the padel court. With a lighter weight and soft materials, this racket will provide you with comfort and speed without straining your arm or elbow too much. 
The racket is round and the balance is low, giving you comfortable feel in play with a light swing weight.
The Bullpadel Indiga is a great choice for women looking for a quality all-round racket to continue developing with. An affordable padel racket from Bullpadel that in our opinion is among the best padel rackets for women in 2022.
Find The Best Price For Bullpadel Indiga:
---
Nox MP10 Luxury By Mapi S. Alayeto 2022
The Nox MP10 Luxury is a padel racket for recreational and more advanced players looking for a top class padel racket. Played by Mapi S. Alayeto on the World Padel Tour.
The balance point is low on the racket making it easy to swing in all parts of the game. It is particularly strong on the defensive side. The shape also makes the racket easy to play and the sweet spot sits in the middle to facilitate clean hits.
The core is medium hard and the racket weighs slightly less to make it easy to handle. In addition, it has a texture on the hitting surface that makes it easier to put spin on the balls. We think the Nox MP10 is a really good option for both men and women looking for control and wanting to further develop their padel.
Find The Best Price For Nox MP10 Luxury:
---
Adidas AdiPower Light 3.1 2022
If you prioritize control in your game, don't miss the Adidas AdiPower Light 3.1 racket pro Marta Ortega plays with at the WPT.
The trendy model among men and women comes in a brand new design in 2022. This padel racket is lightweight and gentle for players who suffer from wrist, shoulder, or elbow problems.
The AdiPower Light 3.1 is a round racket that gives you excellent control and a comfortable feeling when hitting the ball. The outer layer is made of carbon fiber, and the core is of the Soft EVA Energy type to help you generate speed in different playing situations.
The racket has a relief-type structure that gives you extra grip and spins on the ball.
Clearly one of the best women's padel rackets of 2022 and a must-try for those who want to control the matches with maximum precision.
Find The Best Price For Adidas AdiPower Light 3.1:
---
Bullpadel Vertex 03 Woman 2022
The Bullpadel Vertex 03 Woman 2022 is an excellent racket for women that provides speed, feel, and control. Due to its lighter weight, the racquet is suitable for both women and men who want to reduce elbow and shoulder strain.
The diamond shape and high balance of the Vertex 03 Woman will help you generate speed in an offensive game. In addition, the structure of the hitting surface allows you to put a maximum spin on volleys and cause problems for your opponents.
A wide range of players from intermediate levels up can use this racquet. The best padel racket for women who want to dominate the attack.
Find The Best Price For Vertex 03 Woman 2022:
---
Adidas AdiPower Woman Lite 3.1 2022
Due to its great features and stylish design, the Adipower Light 3.1 has become a popular padel racket for men and women. This is an easier-to-play and gentler version of the model.
The padel racket has a pleasant and comfortable feel when hitting the ball with its soft core. The racket is easy to handle with its low weight while still offering a nice response.
You can spin the ball using the structure on the outside of the racket surface. Many players have recovered from sore padel arms utilizing this model, suitable for women and men who appreciate a light racket.
Our list of the best women's rackets for 2022 includes the Adidas AdiPower Lite 3.1 2022.
Find The Best Price For Adidas AdiPower Women Lite 3.1:
As interest in padel has grown, so has the range of padel rackets for women. There is now a wide variety of models to choose from.
There is also an increasing number of online stores selling padel equipment, making it difficult to know where to buy it. Padel Nuestro, Nox, and Tennis-Point are some of our favorite padel shops. You can shop with confidence at these places since they offer fast shipping and easy returns.
Weight is the main difference between a women's padel racket and a men's padel racket. Rackets for women are lighter since they should be easier to swing. The materials used are also softer to provide greater comfort.
Due to their ease of play and gentleness, women's padel rackets are popular even with men who prefer lighter rackets. For example, to avoid tennis elbow.