We have selected the best padel rackets for advanced players who are trying to win more matches. With the right racket, you can take your game to the next level and challenge even stronger opponents.
Our racket guide offers detailed information on racket shapes, balance, weight, etc. You can find our recommendations for mid-level and other categories in our big roundup of the best padel rackets of 2023.
Limited Time Offers
Limited Time
Padel Nuestro - Flash Offers
Limited time offers with up to 80% off.
Limited time offers with up to 80% off.
Show Less
Improve your game with the best advanced level padel racket
The matches get tighter as the level of play rises. There is no room for mistakes, and you need to play with precision to win. To do that, you need to be comfortable with your racket; it should give you confidence. At this level, it's all about finding a racket that suits your style of play.
We have selected three models with top features, hoping one of them will suit your style of play. Let's get started!
Best padel racket advanced level – Budget choice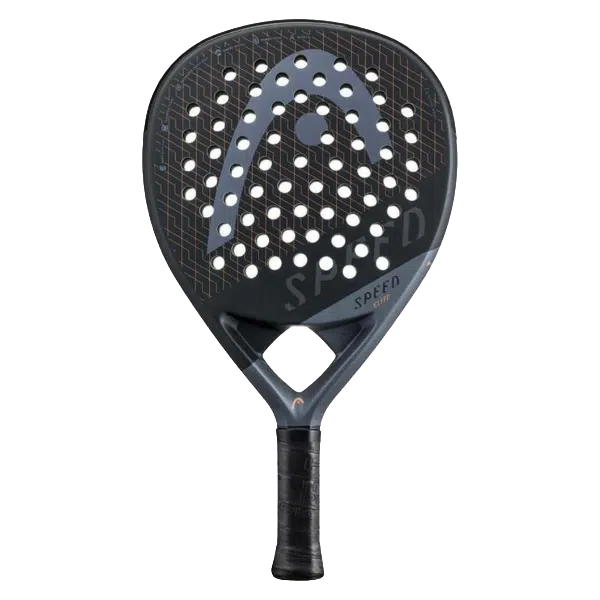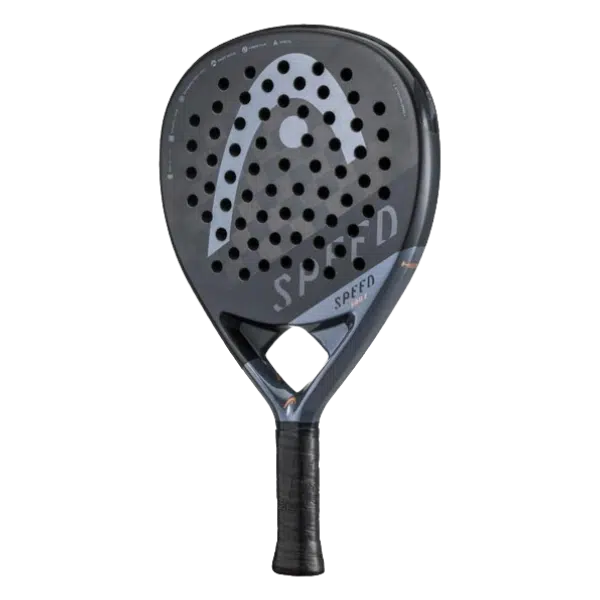 Head Speed Elite 2023
The Head Speed Elite is a new padel racket that offers a nice blend of control and speed. Featuring the latest technology, the racket is forgiving with great feel. Featuring matte black with copper accents, the design is attractive.
Due to its drop-shaped design, the Speed Elite is well balanced and versatile. You gain help in overhead shots and smashes without losing too much defensive ability. In the core, there's Power Foam, a slightly harder fill with nice response, perfect for offensive players who strike the ball well. In order to reduce vibration and injury risk, Smart Bridge technology is used.
The Head Speed Elite 2023 is an affordable and versatile padel racket that we recommend for advanced players.
Find the best price for Head Speed Elite 2023:
Best padel racket for experienced players – All-around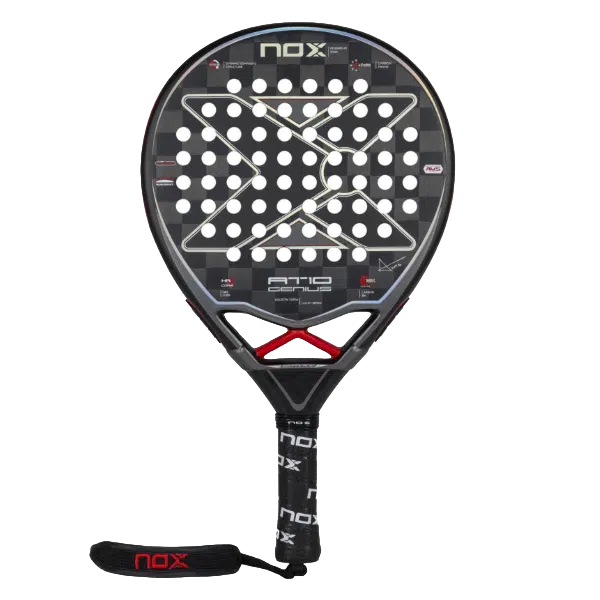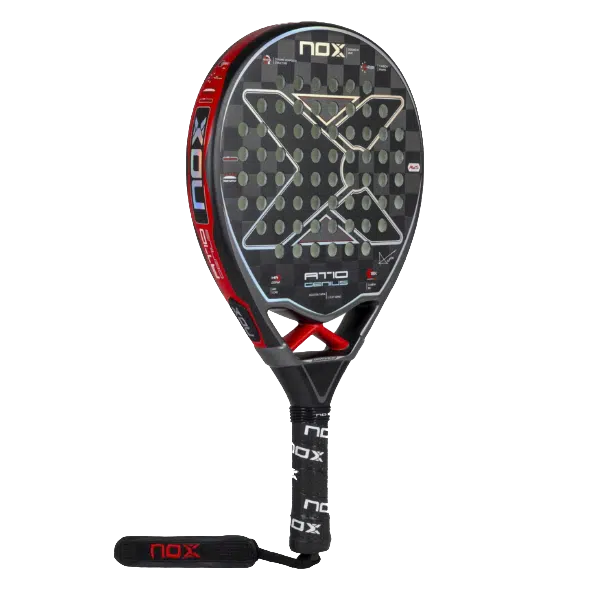 Nox AT10 Genius 18K By Agustín Tapia 2023
Nox's AT10 Genius 18K By Tapia 2023 racket is a popular choice among many players. The racket of choice for Agustin Tapia in 2023. This racket is well balanced and works well both defensively and offensively thanks to its drop shape. The racket offers faster speed than a control racket without sacrificing defensive maneuverability.
This Nox padel racket is composed of Carbon 18K carbon fiber material on the hitting surface and HR3 on the core. Carbon fiber makes up the frame, and a structure atop the hitting surface increases spin.
This racket is highly recommended for higher level players who want a quality racket to elevate their game.
Find the best price for Nox AT10 Genius 18K By Agustín Tapia 2023:
Best advanced level padel racket – Premium choice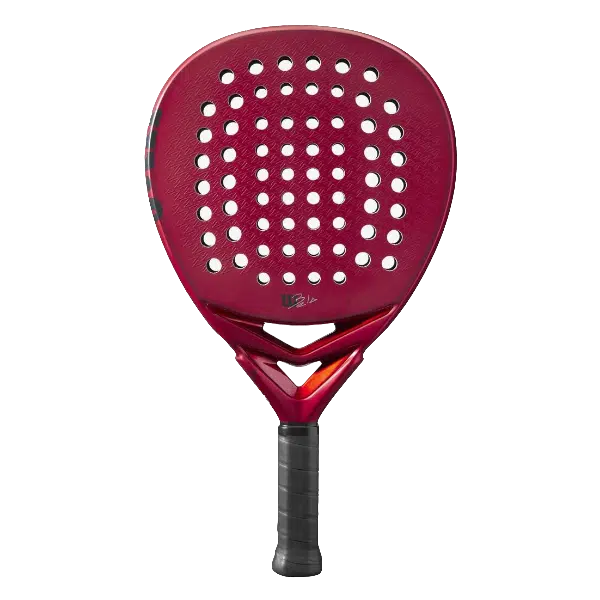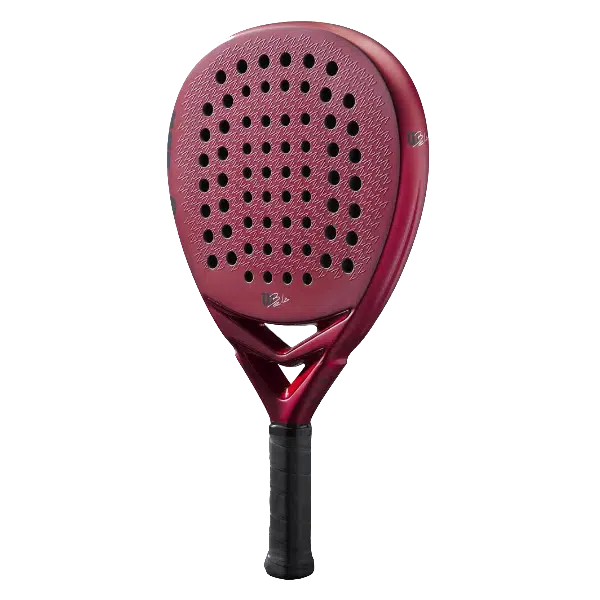 Wilson Bela Pro V2 2023
Wilson Bela Pro V2 padel racket is an updated version of Wilson Bela Pro from last year, where Wilson and "Bela" have come up with an even better racket. The new design is very stylish and really stands out on a padel court. Additionally, the racket's construction has also been updated.
As the Bela Pro V2 is diamond-shaped, it places more demands on the player. With its fine response, the racket generates power in the strokes in the offensive game. With this type of racket, the defensive game becomes slightly more challenging since clean shots are important to avoid penalties. The Bela Pro, however, isn't quite as top-heavy as some other offensive models, so it's still manageable even at back.
In the clubface, you'll find the 3K Primero Carbon Face material, made of 3K carbon fiber. With a relatively stiff core, you can generate a lot of power and speed while maintaining control. The Bela Pro V2 is a great racket for skilled padel players who want a racket signed by the best players of all time.
What is a good padel racket for an advanced player?
Your racket should enhance the right areas of your game
What are your strengths and weaknesses in the game? Consider how you want your new racket to help you improve. Would you like to enhance your strengths or improve your weaknesses?
If you smash a lot, you might want a racket that's specifically designed for that. A racket that provides the right response and feel in smashing situations. You might want a racket with more control if you have a good smash but are struggling on defense. There will always be a compromise, so think about what's most important to you.
Get a spare racket
Once you've found your favorite racquet, you may want to buy another. Alternating between the two rackets reduces wear and tear and provides a backup racket if something goes wrong during a game. You may also want to consider switching to a dry-grip racket if your hands sweat a lot during the match. When purchasing an extra racket, make sure that the weight is the same on both rackets.
It's important to have the right feel
What matters most is that you enjoy the racket. You will feel confident when picking up the right racket. Design and branding play major roles. If you choose a racket that you enjoy every way, stepping onto the padel court will be more enjoyable.
Summary of the best padel racket advanced level 2023
You need a racket that fits your specific playing style and preferences when you play at a higher level. A higher level of play demands the best materials and playing characteristics.
No one shape is better or worse for advanced-level players; it's just a matter of preference. Rackets can be round, drop, or diamond-shaped at the highest level.
You can expect to spend approximately 250 Euro to 500 Euro on a quality racket, but consider the playing characteristics first. Expensive does not always mean better.
It's crucial to analyze your game and how you want the new racket to elevate it when choosing a padel racket. Will it enhance your strengths or improve your weaknesses? You may want to buy an extra racket of the same model if you play a lot to reduce wear and tear and have a backup if anything happens.
The most important thing is that you enjoy using your new racket 100 percent. The goal is to boost your confidence and make padel fun for you.
We've named what we think are the best advanced level padel rackets of 2023. The winners are:
Common questions about advanced padel rackets