Are you having trouble choosing the right padel bag? There are a wide variety of bags for padel available today in various shapes and sizes.
This article explains the different types of padel bags and what to consider when buying a bag for padel. We will pick winners for the best duffel bag, best backpack, and best regular bag.
What is a padel tennis bag?
You can use a padel tennis bag to carry equipment such as rackets, shoes, clothing, and other accessories. Usually, they consist of nylon or polyester and have an opening with a zipper at the top, so you can see what's inside. Also, the bag has a handle and a shoulder strap for easy carrying.
The differences between bags for padel
The main difference between padel tennis bags is their size and function. The size of your bag will determine how much you can fit inside and how you can use it. Bags differ in material and design as well.
Size
The most significant difference between different paddle bags is their size. A smaller bag can hold only the padel racket and accessories, such as keys, wallets, and cell phones. Omit, tournament bags are usually larger and fit several rackets, shoes, and accessories.
Material
Material quality on the exterior. The more expensive bags consists of materials that last longer and look more luxurious. The choice of inner material affects durability and a sense of quality.
Insulation
There are padel tennis bags with thermal insulation to protect against extreme temperatures. Rapid temperature changes can damage the racket, so this is useful.
What kinds of padel bags are there?
The standard bag
The standard bag was developed for this specific sport and thus has roughly the same shape as a padel racket. Transport is easy with both handles and shoulder straps. These bags are the most popular type of bag because they are versatile and practical.
The backpack
Padel backpacks are ordinary backpacks reinforced with more robust materials so that you can carry your racket and some accessories too and from the padel club. When you do not need to transport as much, this is a convenient solution.
The duffel bag
The duffel bag looks like a regular training bag, and you can use it for more than just padel. Duffel bags come in various sizes, where the largest ones can accommodate several rackets and a lot of other padel gear.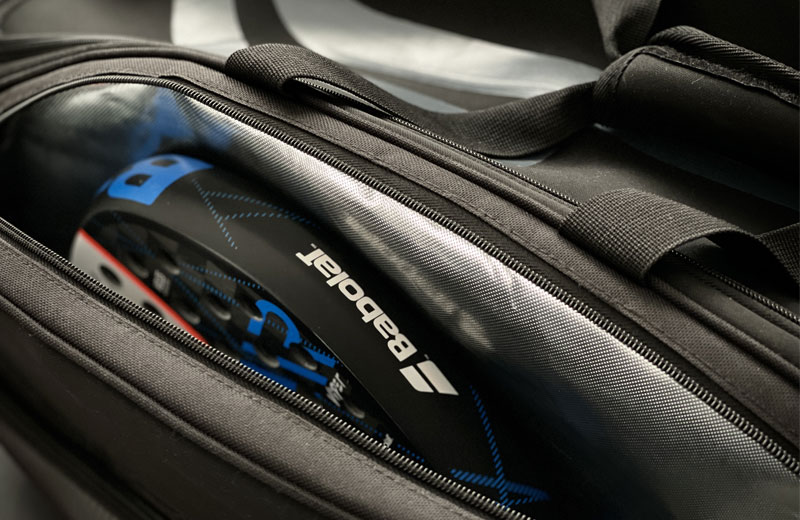 Benefits of a padel bag
Padel bags are a great way to organize and protect your equipment. When you are in a rush, it makes it easy to find what you need. Also, flexible storage for your padel rackets, footwear, and other padel equipment simplifies and improves your padel experience both before and after the match.
Adidas Pro Tour Bag – Best padel bag 2022
Padel bag from Adidas that is spacious and offers a quality feel. The Adidas logo sits discreetly on the side of the black base. Orange seams give the bag a sporty look.
This bag is slightly thinner and broader, so you can carry it on your back comfortably. You can store rackets in thermo-insulated compartments on either side of the main pocket. Additionally, there is a compartment for belongings and a separate shoe compartment with a net for ventilation.
One of the latest models from Adidas, and a top-class bag that we can recommend.
Find The Best Price For Adidas Pro Tour Bag:
Bullpadel Casual Synthetic Leather All Black – Best cheap padel bag 2022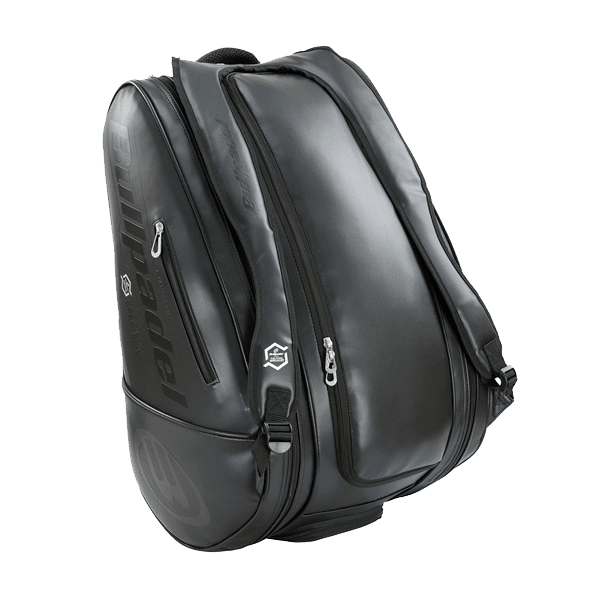 Bullpadel Casual is a versatile and practical model made of synthetic leather. It has a medium-capacity, so it is more than enough for those of you who want to play padel with two rackets, shoes, and clothes. Besides, it has shoulder straps so you can carry it as a backpack.
There is a large compartment in the middle of the bag to store a towel, clothes, and balls. The bag has a separate compartment for shoes and a zipper for accessories such as a wallet and mobile phone.
Additionally, it has two side pockets for racquets. One of them has a thermo-padding to protect them from temperature changes.
Padel bag by Bullpadel is a bestseller that is right in price, and we, thus, name it the best budget bag of 2022.
You can also use Bullpadel Mid Capacity if you prefer polyester to artificial leather.
Find The Best Price For Bullpadel Casual Bag:
Nox Backpack Pro Series WPT – Best padel backpack 2022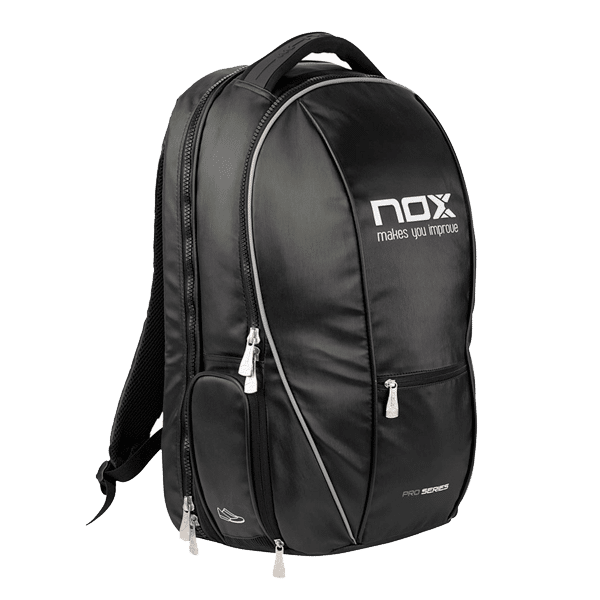 This product is a stylish and practical backpack from Nox that is part of their WPT collection. This bag is perfect for carrying your padel racquets and accessories.
The Nox padel bag has two large compartments that can hold up to two rackets. You can store shoes separately in the backpack, with ventilation, so other equipment will not get soiled. Additionally, it has several small compartments for accessories.
The shoulder straps are comfortable, and the design is both stylish and discreet so that you can use this bag for school, excursions, and other sporting events.
Our pick for the best padel backpack 2022 is this Nox bag.
Find The Best Price For Nox Backpack Pro Series WPT:
Babolat Duffel Padel – Best duffel bag for padel 2022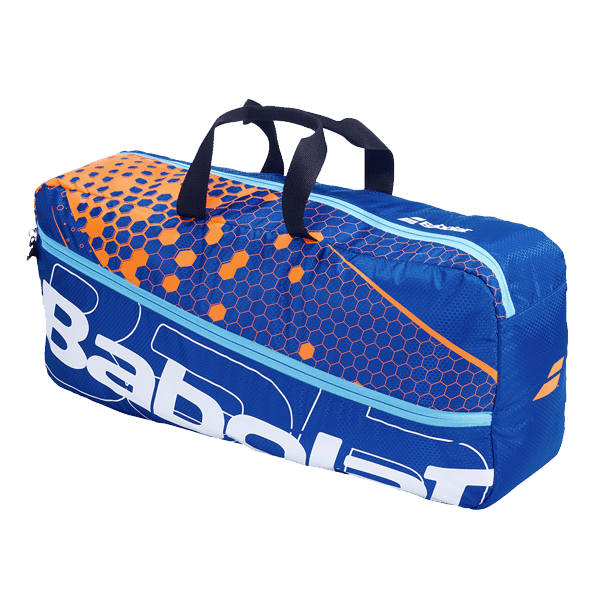 This Babolat padel tennis bag has large capacity and is suitable for both padel and other activities.
This bag has a large main compartment that can hold rackets, footwear, and other equipment. The large middle compartment is divided into smaller compartments to help you organize your equipment. The large compartment consists of a durable, lightweight, and insulating material.
The bag can be carried by the handle or as a backpack with adjustable straps. When not in use, the bag can be folded and placed in the included cloth bag.
It is a light and practical training bag from Babolat that is reasonably priced. This bag is, in our opinion, the best duffel bag for padel in 2022.
Find The Best Price For Babolat Duffel Padel:
Frequently asked questions about padel rackets bags