Are you having trouble choosing the right padel bag? There are a wide variety of bags for padel available today in various shapes and sizes.
This article explains the different types of padel bags and what to consider when buying a bag for padel. We will pick winners for the best padel bag 2023 in three different categories; duffel bags, backpacks, and racket bags.
Limited Time Offers
Limited Time
Padel Nuestro - Flash Offers
Limited time offers with up to 80% off.
Limited time offers with up to 80% off.
Show Less
Best padel bag 2023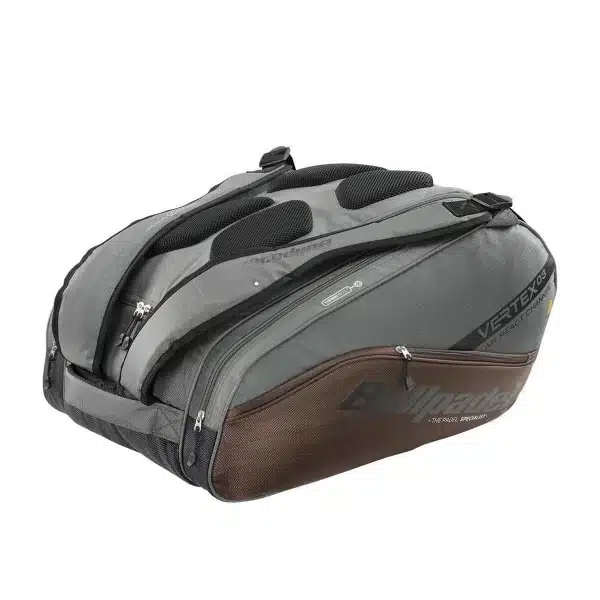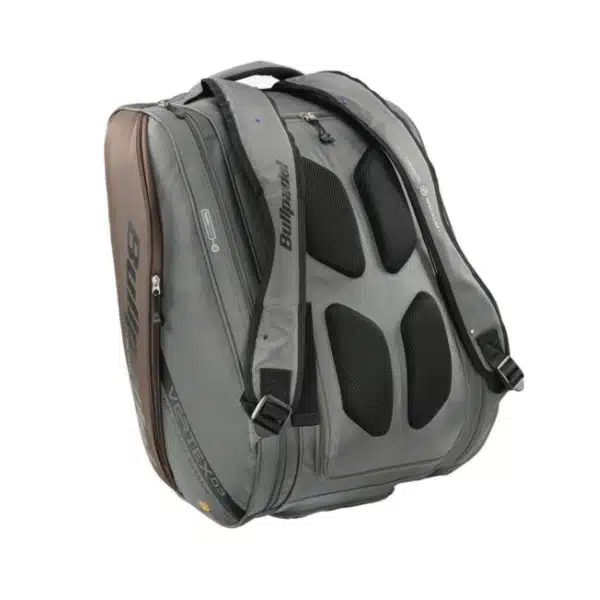 Bullpadel Vertex 03 2023
Bullpadel's Vertex padel bag is spacious and has room for rackets, shoes, accessories, and clothing. You can store four rackets in two thermo pockets to protect your padel rackets.
The bag has a large main compartment, a compartment for shoes with ventilation, and several smaller compartments for mobile phones, accessories, and valuables. You can carry the bag either by its handles or by attaching its shoulder straps to make it into a backpack.
Take a closer look at the Vertex 03 2023 if you're looking for a stylish, practical, and affordable padel bag.
Find the best price for Bullpadel Vertex 03 2023:
Best bag for padel in 2023 – Alternative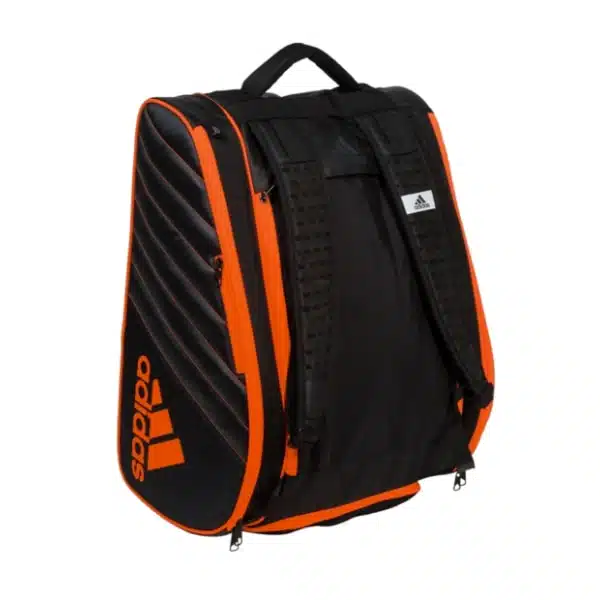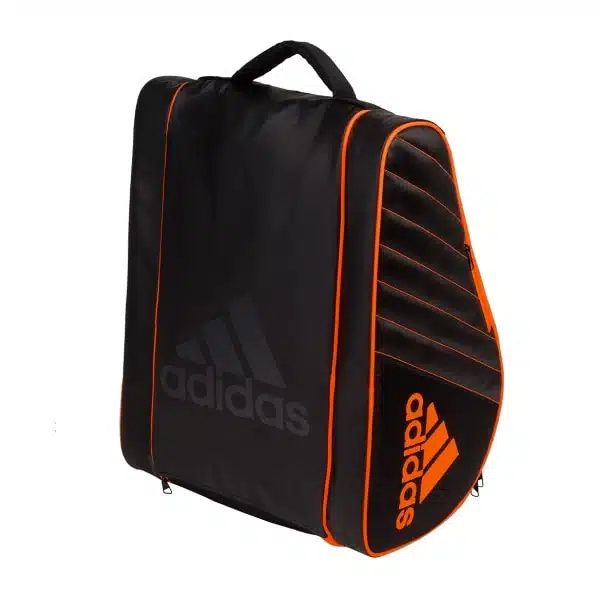 Adidas Pro Tour Bag
This Adidas padel bag offers an excellent quality feel and is spacious. The base color is black, and the Adidas logo is discreetly placed on the side. The orange stitching makes the bag look sporty.
The Adidas Pro Tour is slightly thinner and broader, which makes it easier to carry on your back. A large compartment in the middle and two thermo-insulated racket pockets on either side. Additionally, there is a compartment for accessories and a mesh-lined shoe compartment.
We recommend this premium bag as one of the best in its class.
Find the best price for Adidas Pro Tour Bag:
Best padel bag 2023 – Budget choice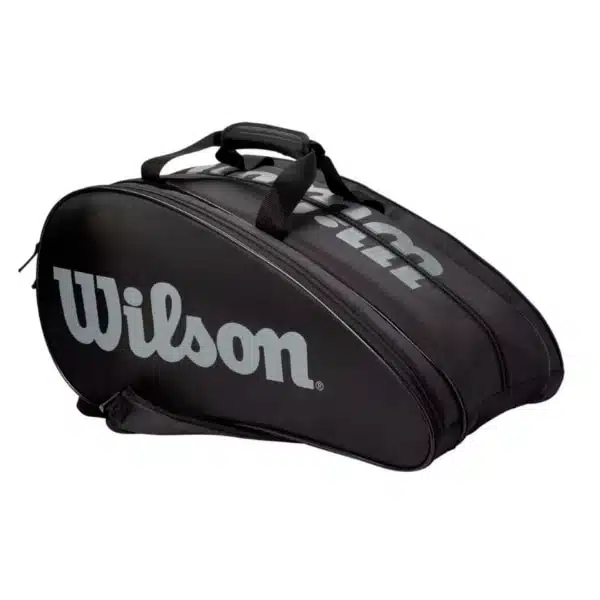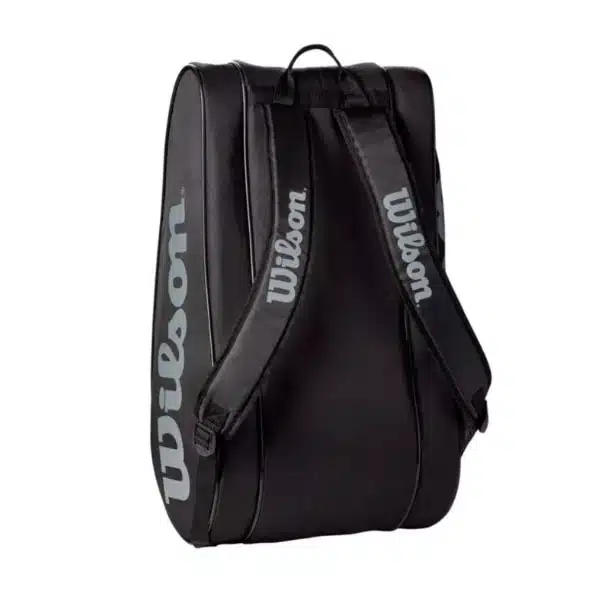 Wilson Rak Pak Bag 2023
In this Wilson padel bag, the main compartment is large enough to store a lot of equipment. You can store clothes, shoes, towels, balls, and more here.
The bag has two additional compartments, one on each side of the main compartment. Here, you can store your rackets, separating your equipment a bit more. There are two small mesh pockets in one compartment for storing personal or smaller items.
The bag has a zippered pocket on one side where you can store sweatbands, grips, or other accessories. With ergonomic shoulder straps, you can carry the bag easily. This bag deserves the top spot among the best padel bags in the budget class for 2023.
Find the best price for Wilson Rak Pak Bag 2023:
Best padel backpack 2023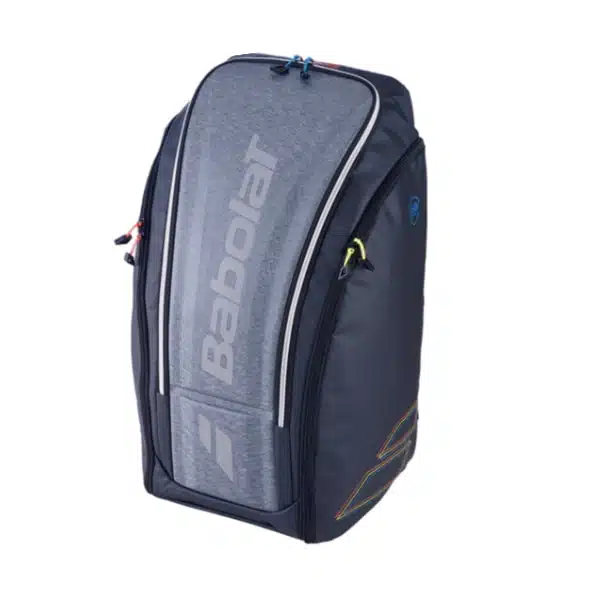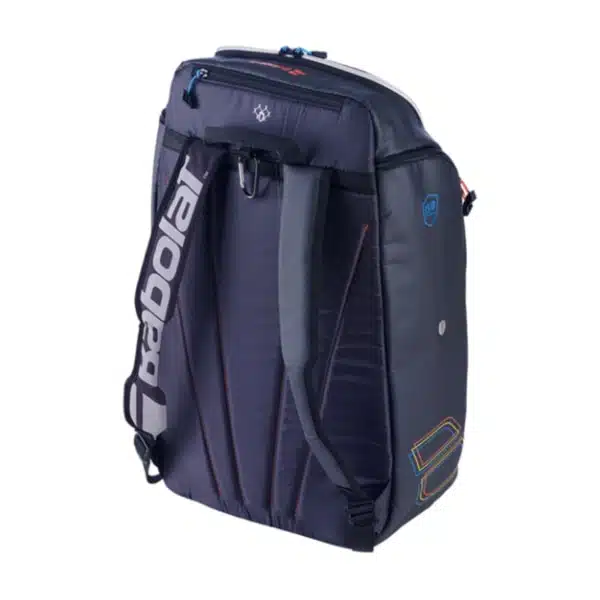 Babolat RH Performance padel bag
RH Performance is part of the new generation of padel bags. This bag has a large main compartment with an intelligent design that allows you to adjust the space according to your needs. Using Velcro, you can move the compartments of the bag quickly.
Padel rackets can be stored in either the main compartment or the side compartment. Each compartment has several clever small pockets for better organization of your accessories. Additionally, a compartment is on top of the bag for your phone, keys, and other accessories you need quick access to.
A carabiner hook on top of the bag can be used to hang it on the grid of the padel court. To protect your equipment from external influences such as cold or heat, all compartments are lined with insulating material. The RH Performance is our pick for the best paddle backpack of 2023.
Find the best price for Babolat Rh Performance padel bag:
Best duffelbag for padel 2023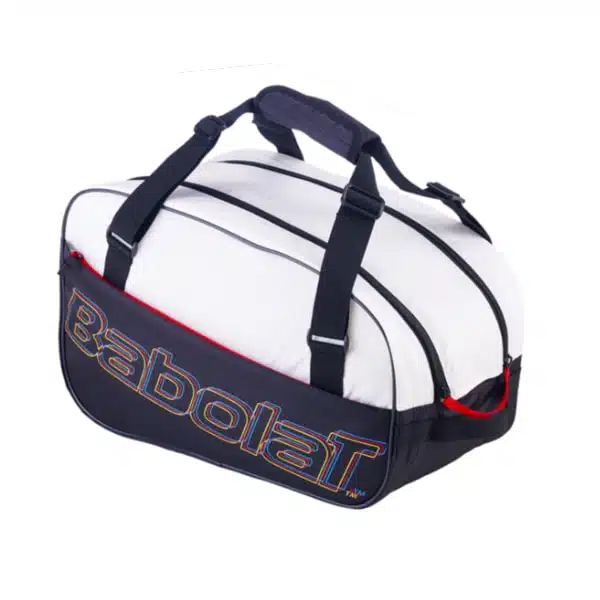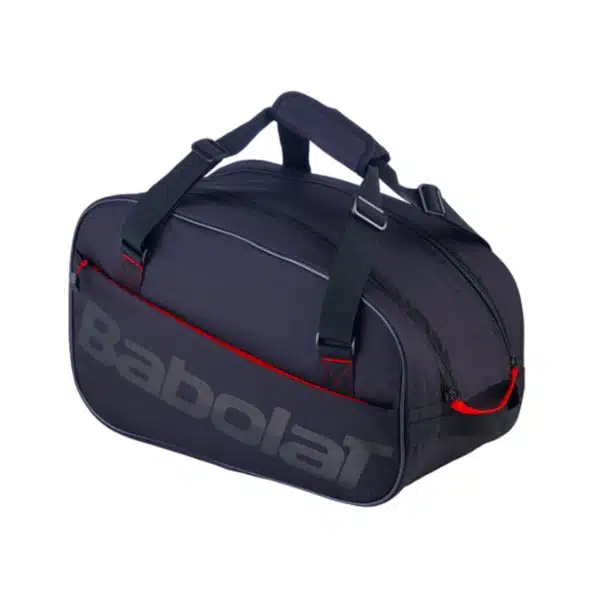 Babolat Rh Padel Lite
In this cleverly designed smaller bag, 35L can be stored in two compartments that separate paddle racks and other accessories. There is enough room for two padel rackets, padel shoes, and some clothes. Mobile phones and other items you want to have quick access to can be stored in the side compartment of the bag.
This bag has adjustable straps that allow you to wear it as a backpack, by hand, or over your shoulder. Consider the RH Padel Lite if you're looking for a bag just as suitable for the padel hall as it is for a weekend getaway.
Find the best price for Babolat Rh Padel Lite:
What is a padel tennis bag?
You can use a padel tennis bag to carry equipment such as rackets, shoes, clothing, and other accessories. Usually, they consist of nylon or polyester and have an opening with a zipper at the top, so you can see what's inside. Also, the bag has a handle and a shoulder strap for easy carrying.
The differences between bags for padel
The main difference between padel tennis bags is their size and function. The size of your bag will determine how much you can fit inside and how you can use it. Bags differ in material and design as well.
Size
The most significant difference between different paddle bags is their size. A smaller bag can hold only the padel racket and accessories, such as keys, wallets, and cell phones. Omit, tournament bags are usually larger and fit several rackets, shoes, and accessories.
Material
Material quality on the exterior. The more expensive bags consists of materials that last longer and look more luxurious. The choice of inner material affects durability and a sense of quality.
Insulation
There are padel tennis bags with thermal insulation to protect against extreme temperatures. Rapid temperature changes can damage the racket, so this is useful.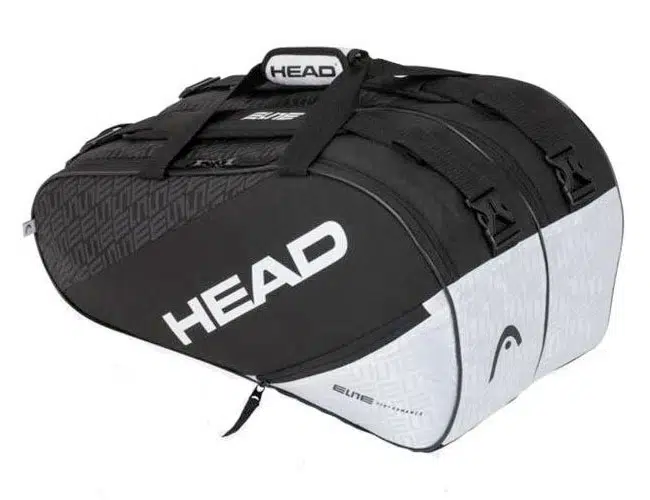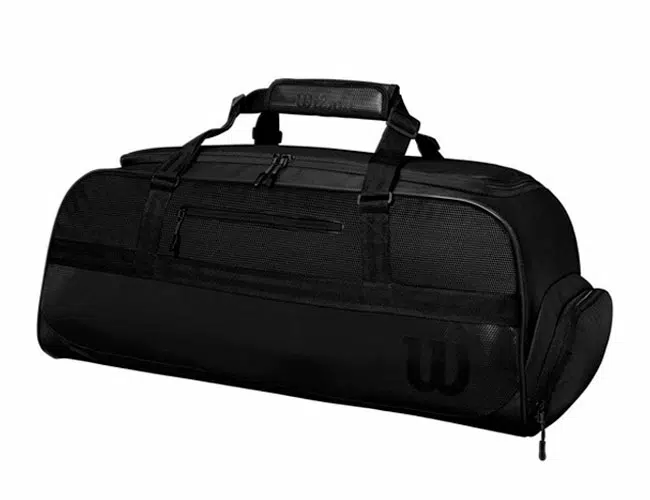 What are the different types of padel bags?
Skillnaden mellan padelväskor ligger främst i storleken och funktionen. Storleken avgör hur mycket du får plats med i väskan och vad du kan använda den till. Material och design är andra skillnader som påverkar valet av väska.
The standard bag
The standard bag was developed for this specific sport and thus has roughly the same shape as a padel racket. Transport is easy with both handles and shoulder straps. These bags are the most popular type of bag because they are versatile and practical.
The backpack
Padel backpacks are ordinary backpacks reinforced with more robust materials so that you can carry your racket and some accessories too and from the padel club. When you do not need to transport as much, this is a convenient solution.
The duffel bag
The duffel bag looks like a regular training bag, and you can use it for more than just padel. Duffel bags come in various sizes, where the largest ones can accommodate several rackets and a lot of other padel gear.
The benefits of a padel bag
Padel bags are a great way to organize and protect your equipment. When you are in a rush, it makes it easy to find what you need. Also, flexible storage for your padel rackets, footwear, and other padel equipment simplifies and improves your padel experience both before and after the match.
Summary of the best padel bags 2023
The winners of best padel bags in 2023 are:
Frequently asked questions about padel rackets bags