This guide covers the best cheap padel rackets for 2022 if you're looking for affordable padel rackets. Cheaper rackets can provide a less enjoyable experience, but this is not always the case. Here are some alternatives that offer good quality at a reasonable price.
Are you a beginner that recently started playing padel and need help choosing the right racket? Our racket guide is a good place to start.
Top 3 cheap padel rackets
Buy the right first racket and get a better gaming experience
If you are reading this guide, you probably want to start playing padel and buying your first racket. Perhaps you have played some padel at the padel club and rented a racket. On the padel court, the racket you choose makes a big difference.
Padel is all about keeping the ball in play, so beginners should choose a racket that is easy to use.
We have compiled a list of three rackets that are great to play with without costing an arm and a leg. Don't miss out!
---
Best cheap padel racket – Round shape
Nox X-One Evo 2022
You might want to consider the X-One Evo from Nox if you want an affordable racket with good control. Its forgiving nature makes it suitable for those just starting in padel. The quality feel is good for a racket in this price range.
A large sweet spot sits centrally in the hitting area of the racket, and it has a round shape. Thus, hitting the ball cleanly and reducing errors is more effortless. This frame is made of 70% carbon fiber, which makes it durable without being too rigid. The fiberglass hitting surface provides excellent comfort and helps you avoid injuries like tennis elbow.
If you're looking for an affordable padel racket, we recommend the X-One Evo.
Find the Best Price for Nox X-One Evo 2022:
---
Cheap racket for padel – Teardrop shape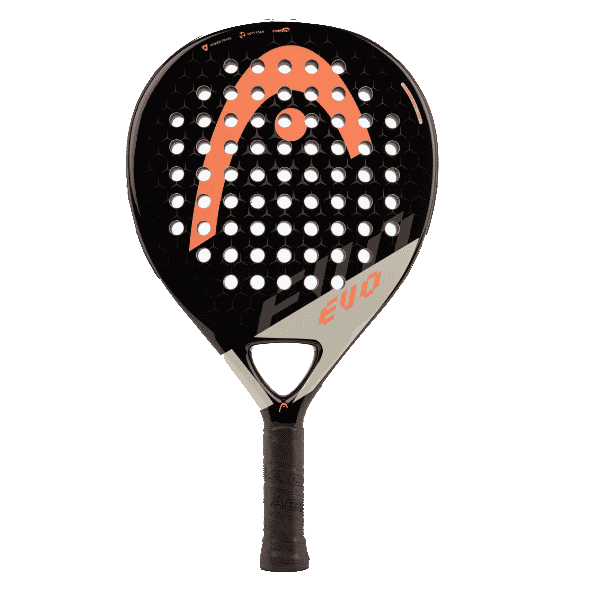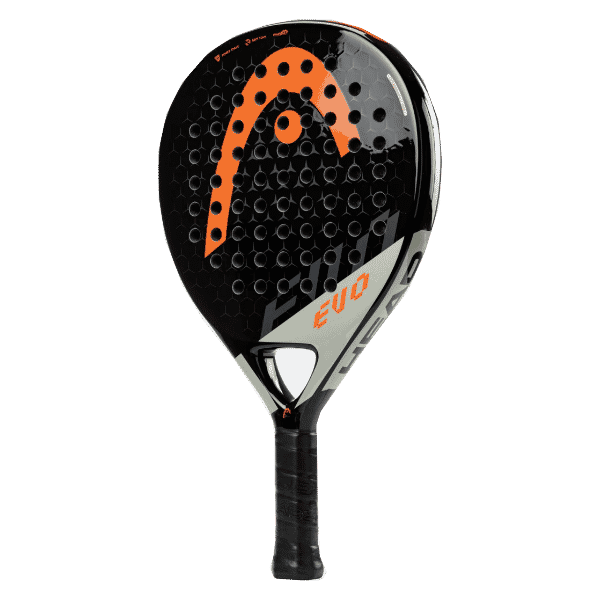 Head Evo Delta 2022
Take a closer look at the Head Evo Delta 2022 if you're looking for an affordable padel racket that performs well across the board. It's an easy-to-play racket for padel beginners.
The Evo Delta racket has a good balance in terms of control and speed. The Soft Foam core gives you speed in your strokes as well as forgiveness in case you mishit. A fiberglass hitting surface reduces vibration and provides good comfort. Even though this is a budget racket, it gets high marks on quality feel.
If you're looking for a racket that's easy to play at a reasonable price, consider this model.
Find the Best Price for Head Evo Delta 2022:
---
Cheap padel racket for power – Diamond shape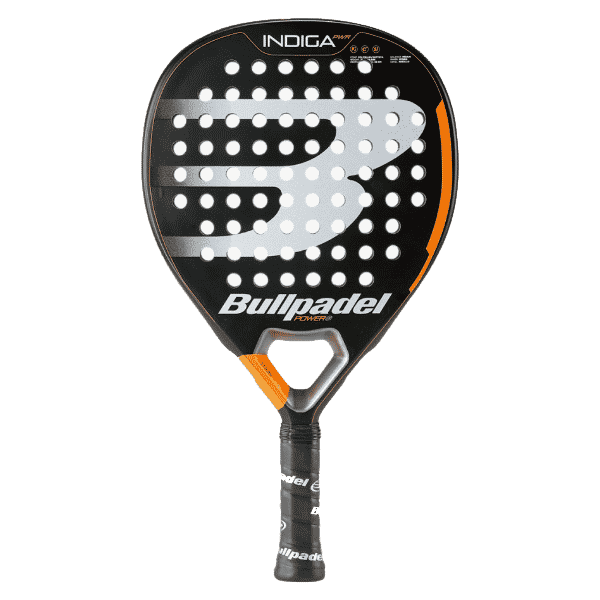 Bullpadel Indiga Power 2022
This is the new model for 2022. A racket like the Bullpadel Indiga Power is ideal for those who want an offensive racket without being difficult to play. It has a diamond shape and a high balance to improve offensive speed.
The fiberglass hitting surface provides good comfort. As well as providing a comfortable ball strike, the core makes the racquet forgiving. Bullpadel uses carbon fiber in the frame to ensure durability and long-lasting performance.
The Bullpadel Indiga Power is one of the best cheap padel rackets 2022 if you are looking for an affordable diamond-shaped racket.
Find the Best Price for Bullpadel Indiga Power:
---
Cheap padel rackets for beginners
When you're just starting out playing padel, it can be challenging to decide which racket is right for you. The variety of options available can be overwhelming.
Choosing a padel racket depends on many factors, including your budget, level of play, and preferences. Get the most from your game by playing with a racket that suits you.
Among other factors, a padel racket's shape, weight, and balance determine its feel and characteristics.
In general, round padel rackets have a more prominent sweet spot, are easier to play, and are better suited to beginners. In contrast, diamond-shaped rackets are generally difficult to play with and are not suitable for beginners. Drop-shaped rackets provide a good balance between speed and control.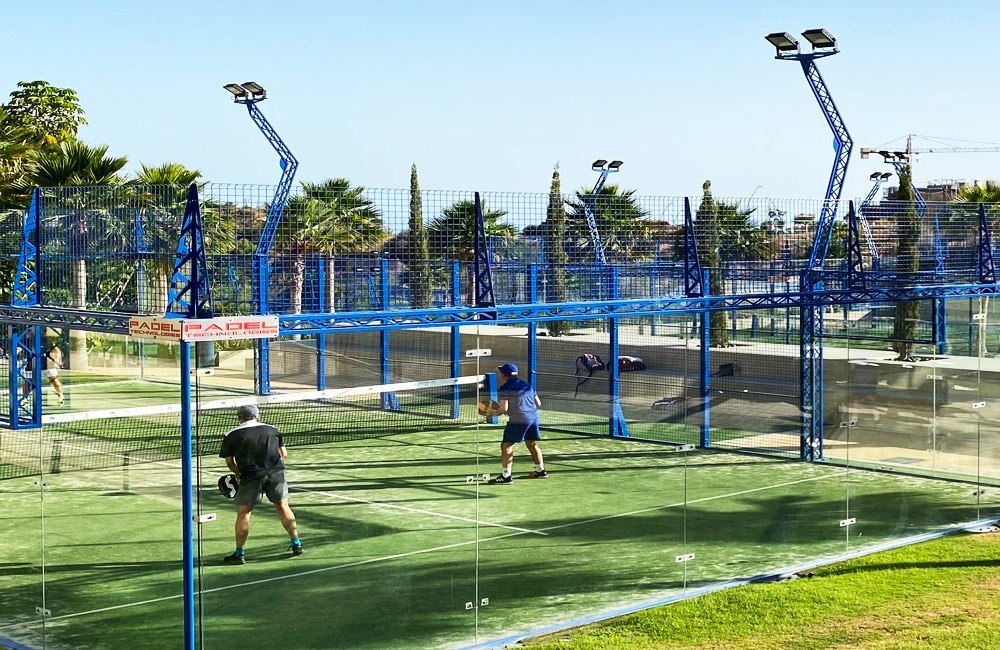 Things to consider when buying a cheap padel racket
If you want to get started playing padel without spending much money on equipment, cheap padel rackets are a great choice. Before you buy one, you should do a little research. Consider these factors when buying a new racket.
Frequency
It's OK to use a cheap padel racket if you intend to play regularly. If you intend to play regularly, it may be worth investing in a better racket. When you become a better player, you won't have to change your racket if you move up in quality.
It is possible to find models suitable for players of all levels. These are made from more expensive materials than pure beginner models and have better playing characteristics.
Playability
Padel rackets don't make playing easier because they're cheap and for beginners. The production of a racket with good playing characteristics requires knowledge and quality. If you want a positive playing experience, you should ensure that the racket you buy has high playability.
What should you look for in a racket that is easy to play? Take a moment to feel how the racket feels in your hand. Is it easy to swing and move? Ensure that the racket is not too heavy.
Soft rackets absorb vibrations well and help you generate speed even on poorer shots.
Durability
Padel rackets have a limited lifespan, and cheap rackets wear out faster when they are made from simpler materials. Consider buying a budget racket made of durable materials.
A padel racket can last longer if it is cared for properly. When not in use, store the racket in a thermal case and avoid large temperature differences. If not correctly cared for, even the best rackets can be ruined.
---
Final thoughts
The materials used in cheap padel rackets are simpler than those in more expensive models. For new players, this does not have to be negative as it often makes the racket more playable and more forgiving.
You don't need to buy an expensive padel racket if you're trying out padel for the first time. Padel may not be something you continue to play, so a cheap racket is better left unused.
A budget racket with great playing characteristics will cost around a hundred dollars. To avoid changing rackets when you improve, it might be worth stepping up a level if you plan to play regularly.
Many rackets marketed as beginner rackets are not as easy to play as they should be. When buying a racket, make sure it is easy to use.
---
Questions about cheap padel racquets