Playing padel offensively and taking the attack is your favorite type of play? Then you're in the right place. Our guide to the 2023 best padel rackets for power features some of our favorites, focusing on offensive play.
Do you need help selecting the right racket for your level and style of play? Please read our racket guide for useful tips. Be sure not to miss our big 2023 best-in-test for padel rackets.
Time Limited Offers
Limited Time
Padel Nuestro - Flash Offers
Limited time offers with up to 80% off.
Limited time offers with up to 80% off.
Show Less
What characterizes a padel racket for power?
Many people consider the smash the most amazing shot in padel, and everyone wants to be able to kick-smash the ball out of the court. Although it's mostly about technique, an offensive racket can be helpful.
Rackets for offensive play have a high balance point due to their drop or diamond shape. Top-heavy rackets generate more power in the swing, which helps the ball travel faster.
Power rackets, however, place certain demands on the player, so they may not be suitable for everyone. We have three recommendations for those of you who are convinced you should have a padel racket for power. Let's go!
Best padel racket for power – Budget choice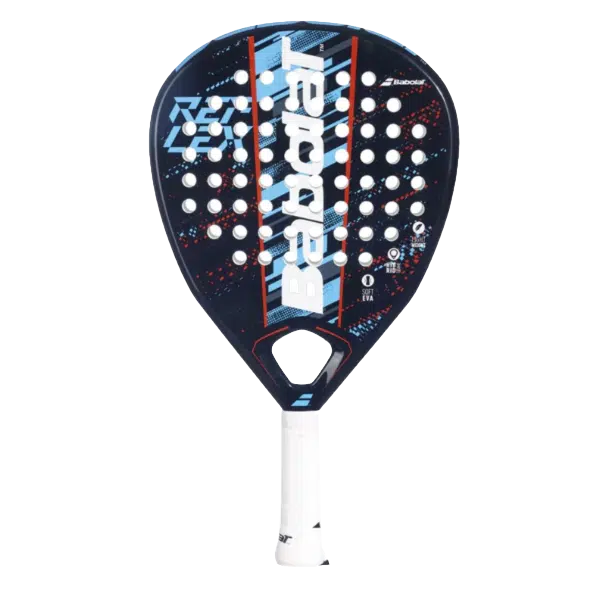 Babolat Reflex 2023
The Babolat Reflex 2023 is a diamond-shaped padel racket that emphasizes offensive power. Having the sweet spot high on the hitting surface maximizes speed. With a neutral balance, the racquet doesn't become top-heavy and strain the arm.
Core material is Soft EVA, which is a soft foam. It provides a comfortable feel when you hit the ball as well as a trampoline effect that helps you generate speed. Added comfort is provided by the fiberglass hitting surface. Fiberglass and carbon fiber are combined to create a durable frame.
Check out Reflex 2023 if you want an offensive racket at a reasonable price.
Find the best price for Babolat Reflex 2023:
Best padel racquet for power – Value for money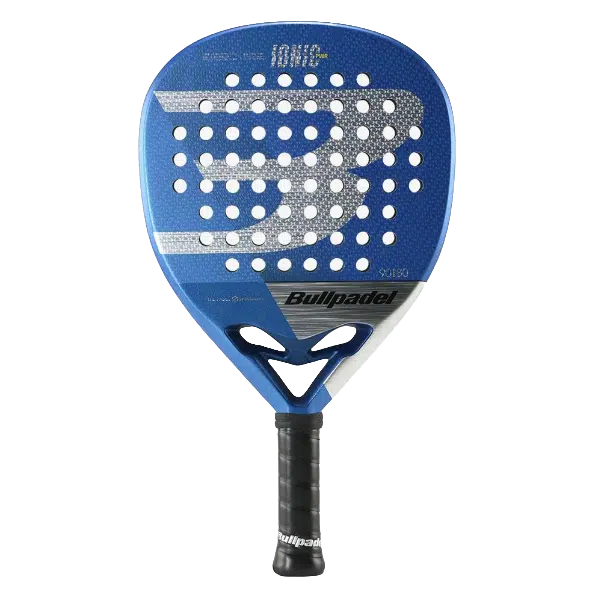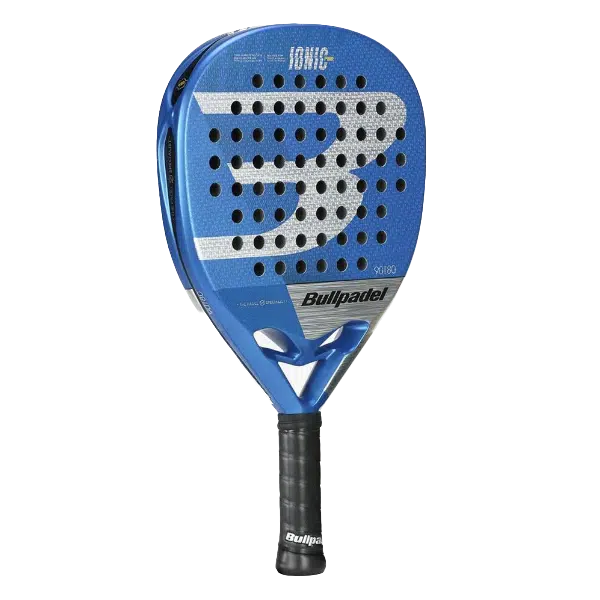 Bullpadel Ionic Power 2023
The Bullpadel Ionic Power 2023 is the latest model from Bullpadel. This racket is ideal for those who want an affordable and comfortable offensive racket. Ionic Power has a diamond shape and a high balance, which contributes to nice power. There is a mix of carbon fiber and fiberglass on the hitting surface, which is called Glaphite. As a result, it feels slightly softer and more forgiving than most rackets of this shape.
Core material is Multieva, which consists of different densities of materials. A dense outer layer gives fast balls more power, while a low density inner layer gives slower balls more control. Featuring a cool aqua blue color, the racket really stands out on the padel court.
Take a closer look at the Ionic Power 2023 if you are looking for an affordable offensive racket that's easy to play and forgiving.
Find the best price for Bullpadel Ionic Power 2023:
Best power racket for padel – Premium choice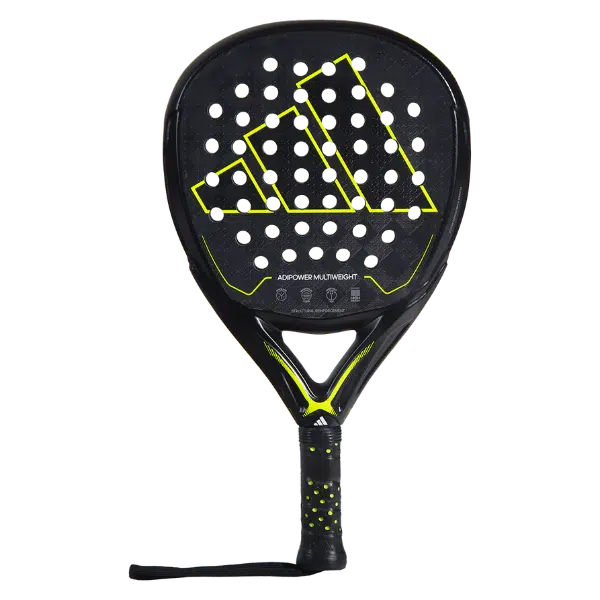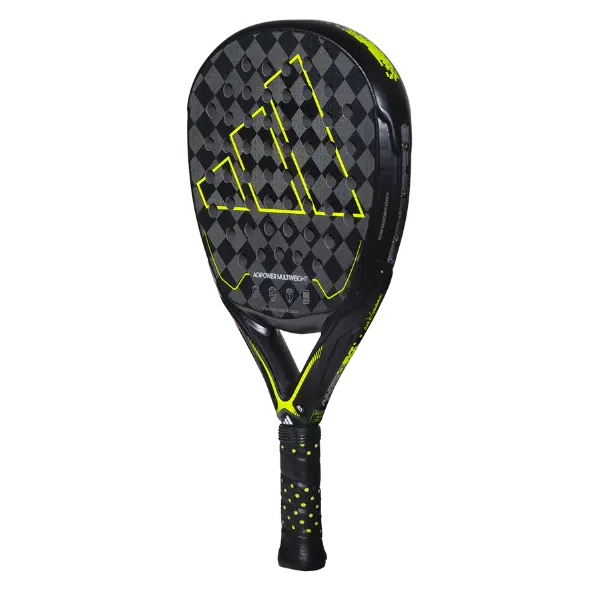 Adidas Adipower Multiweight 2023
The sharp design of the Adidas Adipower Multiweight makes it stand out on the court. The racket is aimed at players who play at an advanced level and want a lot of power and speed. As a diamond-shaped and top-heavy racquet, it is helpful in the offensive game but challenging in the defensive game.
You can adjust the weight according to your preferences with the new weight system. When the weights are removed, the padel racket weighs between 345 and 360 grams, which can be beneficial to those with padel elbow or simply interested in playing with a lighter racket.
There is a 15K carbon fiber surface and an EVA high memory core. The racket responds well. Take a closer look at the Multiweight 2023 if you're looking for a power racket to kick balls out of the court.
Find the best price for Adidas Adipower Multiweight 2023:
How to choose a power racket for padel
Consider your skill level
Almost everyone enjoys a good smash, and buying the most powerful option can be tempting. Ask yourself if you are at a level where a pure power racket can benefit you. Pure hits with an easy-to-play racket generate more speed than a wrong hit with a power racket.
Choose the right racket hardness
If you hit hard, you'll need a racket with a harder core, which will recoil faster, as a softer racket will absorb some of the power. A softer option may help generate power if you don't have a high swing speed. Try it out and see what works for you.
Be aware of risk of injury
Power rackets are more difficult to handle and can cause injuries such as tennis elbow. When you want to play with a power racket and are concerned about injuries, we can recommend a model with a softer core. As a result of a softer ball strike, vibrations and injury risk are reduced. If you feel pain, replace the racket right away.
Summary of the best padel rackets for power 2023
Power rackets typically have a diamond shape and a high balance, i.e., the weight is in the upper part. Rackets with this profile are more difficult to manipulate, so they place higher demands on a player.
The only player who can use this racket effectively has good technique. Unfortunately, power rackets are generally not very forgiving. Price-wise, you can expect to pay 250 Euro or more for a racket that holds the measure.
Choose a racket whose hardness is appropriate for your playing style and technique. Choosing a hard or soft racket also depends on whether you hit hard or not. If you are prone to injuries, you should opt for a softer alternative that minimizes vibrations.
The best padel rackets for Power 2023 are listed below:
Common questions about power rackets