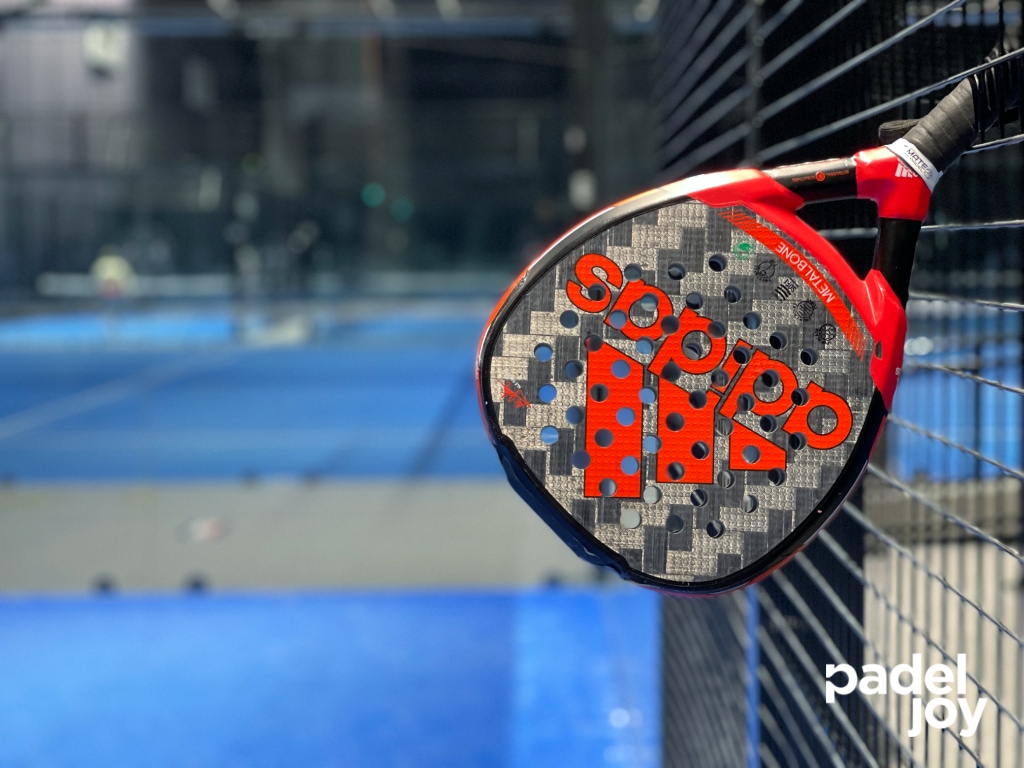 Our team has tested the Adidas Metalbone 3.1, a padel racket aimed at players who like to determine points by themselves. We also compare it to the Adidas Metalbone Hard, a new model for 2022.
Our opinion on the Adidas Metalbone 3.1 2022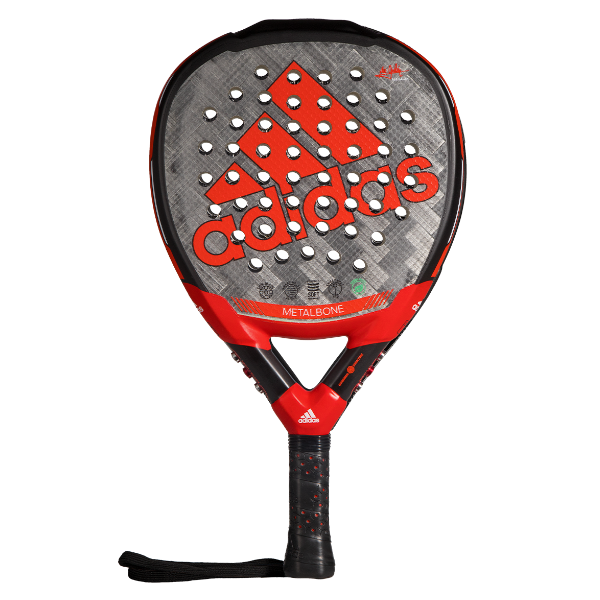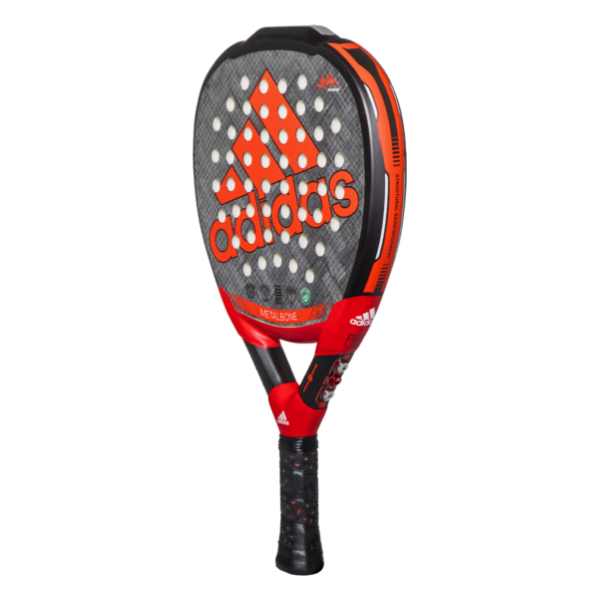 The Adidas Metalbone 3.1 follows last year's popular model. The racket is intended for skilled offensive players. The Adidas Metabone features a hard carbon fiber surface and a soft core called Eva Soft Performance.
Softer cores are forgiving on hits further out towards the frame, generating less vibration. If you have elbow problems, there are padel rackets that are more gentle, so take a look at our recommendations for the best padel racket for tennis elbow. For an offensive racket, the Adidas Metalbone has good playability.
Defensively, the racket is relatively challenging but not as challenging as the Babolat Viper Technical. The Adidas Metalbone excels when playing around the net, and when hitting smashes, its high balance and trampoline effect help you. Another advantage of the hitting surface is its structure, which allows you to put topspin on your smashes and backspin on your volleys.
---
Find the best price for Adidas Metalbone 3.1:
---
Adidas Metalbone 3.1 characteristics
The model has an updated design but the same black and red color scheme as last year.
The Metalbone weighs 345-360 g, but you can modify it by adding weights. The set includes two red weights weighing one gram each and four metal-colored weights weighing 2.5 grams each. The racket will weigh about 360 grams with all the weights and have a slightly lower balance.
Materials
There is an aluminized carbon fiber striking surface, which is hard, and a soft performance core. To improve grip, Adidas has added a texture to the hitting surface. Metalbone uses Octogonal Structure in the frame to generate more power in hard hits.
Balance
The Adidas Metalbone 3.1 has a high balance, meaning the weight is distributed in the upper part of the racket. As a result, the strokes will have good weight while the defense will be more challenging.
Racket shape
This racket has a diamond shape and a sweet spot at the top of the hitting surface. When you hit the ball far out on the racket, your strokes will be more powerful and fast, which is especially beneficial when you are playing offensively.
Hardness
Adidas Metalbone is a medium hard racket with a soft core and stiff surface. We find comfort to be good. We recommend looking at the Adidas Metalbone HRD if you want a racket with a stiffer feel in the hit and greater stiffness overall.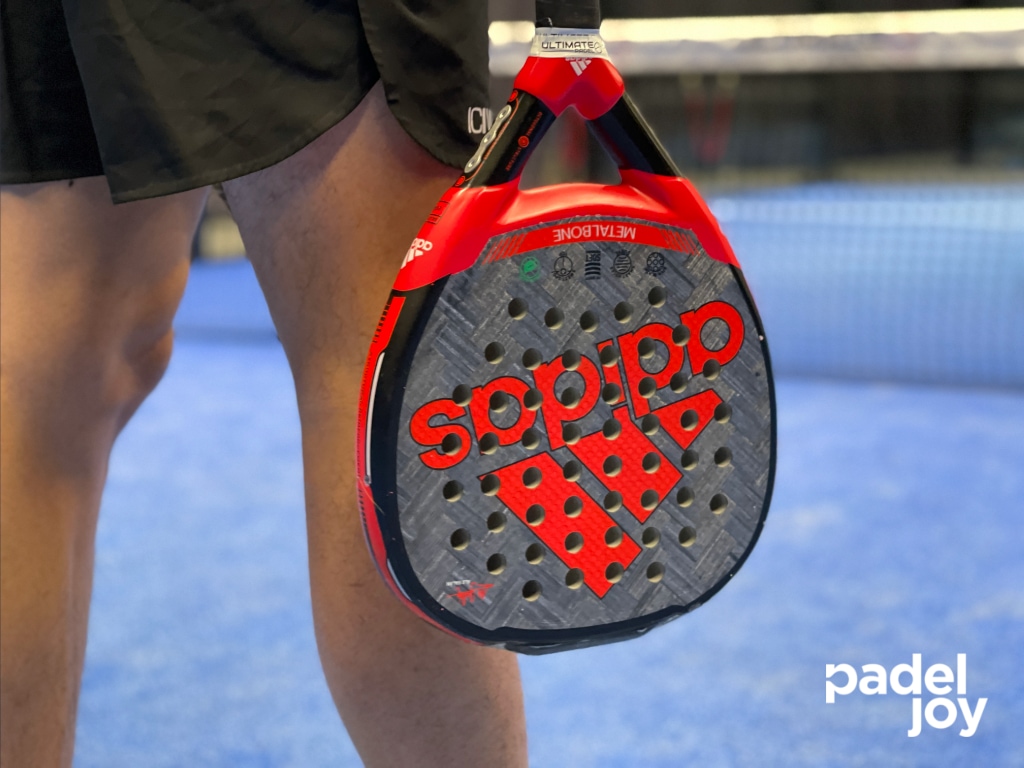 Player profile analysis
Are you interested in the Adidas Metalbone 3.1? Read on to learn more about this model's best matches for players and their playing styles.
What player level is Adidas Metalbone 3.1 suitable for?
For players who have played padel for some time or come from tennis, the Adidas Metalbone may be a good choice. To enjoy the features of this padel racket, you must have a suitable ball strike.
What style of play is this model suitable for?
Those who already play offensively or want more pressure on the ball should consider this racket. If you've played tennis before and have a good ball striking ability, you'll appreciate how volleys and overheads feel. If you're looking for a racquet that is easy to play with, there are other options you might want to consider.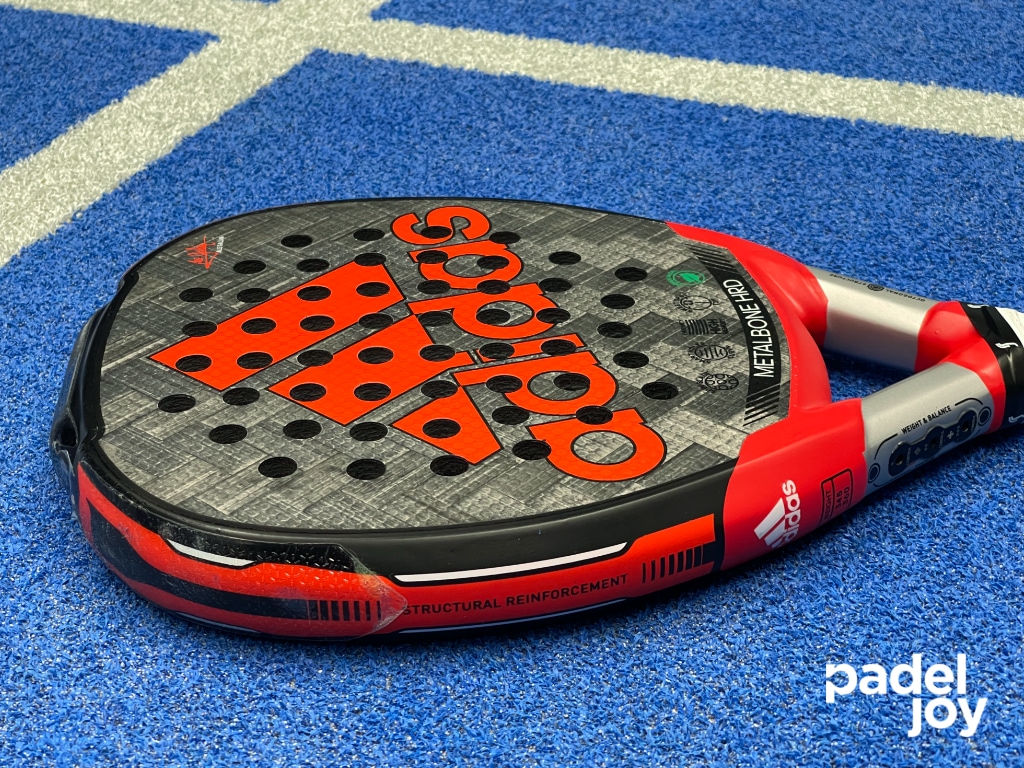 Adidas Metalbone or Adidas Metalbone Hard?
In addition, we have tested the Adidas Metalbone Hard, a new model for this year, and the racket Ale Galán uses on the World Padel Tour. The Metalbone Hard has a more rigid core than the Metalbone. Other than that, it's the same racket.
In the offensive game, the Metalbone HRD responds better thanks to its stiff core. As a result of the hard face combined with the new core, you get a better response on hard smashes. However, the racket becomes more challenging to play and less forgiving when mishits occur. During play, we also notice more vibration, which is typical of rackets that are harder.
Which racket is better, the Adidas Metalbone or the Adidas Metalbone Hard? The answer to that question depends on what you are looking for and your level of play. We recommend the Adidas Metalbone if you're looking for an offensive racket with some decent comfort and playability. If Metalbone HRD is an excellent choice if you need maximum aggressiveness and good response on power shots.
If you are reading this and believe that both of these versions are too hard to play for you, we can recommend the Adidas Metalbone CTRL 3.1. The racket has better control and the same feel in the hit in exchange for less power in the offensive game.
Final review of the Adidas Metalbone 2022
Using the latest technology, Adidas Metalbone is a top racket from Adidas. It provides a nice feel and relatively high playability compared to many other diamond-shaped racquets. You can also adjust the racket's weight to suit your playing style.
Adidas Metalbone is an excellent option if you're looking to improve your offensive game.