StarVie Aquila Rocket 2020
StarVie Aquila Rocket 2020 is created for players looking for balance between control and power. It's a softer of version of Aquila Rocket Pro.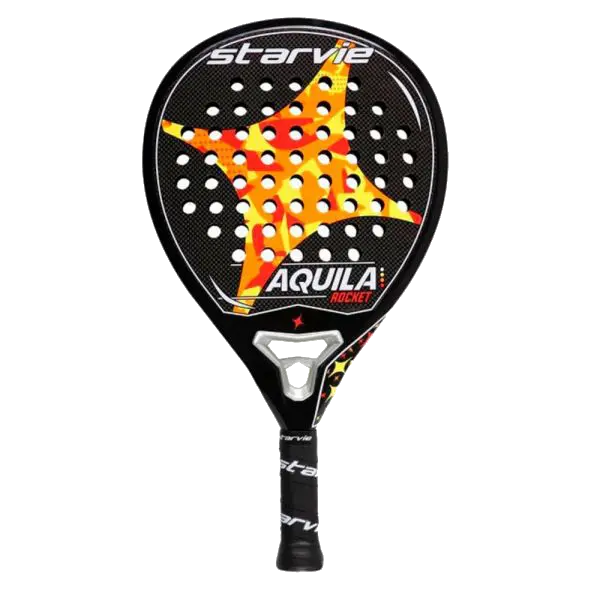 ---
Introduction
StarVie Aquila Rocket 2020 has a teardrop shape, medium balance, and a sweet spot located in the upper part of the racket. It's aimed at medium level players up to professional players.
Aquila Rocket is a good option for players looking for both control and power. The softer Eva Soft core helps to generate speed and also increases the comfort.

StarVie is introducing a technology called Extreme Spot to increase the size of the sweet spot, making it more forgivable. The model also has Anatomic Bridge Design, meaning an ergonomic shape of the bridge to give better comfort while holding the racket.

The racket is manufactured in Spain, assuring the highest quality.
---