Padel is a highly regarded sport globally, and it is growing in popularity in the United States. Padel sometimes referred to as padel tennis, is a social game that is enjoyable and accessible to people of all ages and abilities.

When deciding to build a padel court or setting up a padel club, you may wonder about the best approach to take. In this article, you will learn how to do it step-by-step.
How much does it cost to build a padel court?
A padel court can cost anywhere from €15,000 to €40,000, depending on the model, configuration, and order quantity.
How to build a padel court (The basics in 7 steps)
1. Padel court dimensions
The first step in planning is to find out what area you have available and ensure that it is large enough to build a padel court.
How much space do you need to build a padel court?
Padel courts are 20 meters long and 10 meters wide for doubles. Single courts are the same length but only 6 meters wide.

A padel court requires at least 11×21 meters, plus an extra 0.5 meters on each side. This makes the minimum needed to build a double court 231 m2. A single court requires at least 11×7 meters, plus an additional 0.5 meters as well.

Usually, these measurements are the minimum; however, we recommend that you allow for more space around the court. Additional space around the court can also contribute to a better gaming experience. The location is also vital for the overall experience, especially if your court is going outside. The sun and wind significantly affect the game outside, making it essential to think through location and positioning correctly.
2. Ceiling height
It is essential to have a high ceiling as the lob is perhaps the most critical shot in padel tennis. No one wants to lose a point because their lob touches the ceiling.
Which ceiling height is required for padel?
A padel court can be built outdoors without considering the ceiling height. Indoors, ceiling height of at least 7 meters is a guideline, but 8 meters is even better. As padel evolves, more skilled players with greater demands will prefer courts with higher ceilings.
3. Flooring
Having a perfectly leveled surface is essential for playing padel. It cannot be sloping.
What type of foundation do you use for padel courts?
Padel court supplier recommendations vary slightly, but you should strive to use a 10 cm-thick concrete surface without pits or elevations. If you are going to build a padel court outdoors you can install quick-dry asphalt, which will help your court dry faster when it is raining.
4. Surface
You now have to decide which top layer surface you will use for the court. You have a range of options, each with pros and cons.
Which kind of artificial grass do padel courts use?
The synthetic turf on padel courts is specifically designed to withstand heavy wear due to the frequent usage combined with a relatively small surface area.

You should take several factors into consideration before selecting an artificial turf, including how frequently the court will be used, how much maintenance you are prepared to do, as well as how long you need it to last. Additionally, the decision depends on whether the padel court should be inside or outside, as well as your financial plan.
Why do padel courts have sand?
Padel courts use sand in the synthetic turf to keep it in place and reduce friction so fast movements are easier.

To build a padel court, you need about 8-12 kg of sand per square meter, depending on the type of artificial grass you use.
5. Building permits
Before you build your padel court, you need to have all permits in place. Otherwise, your padel dream can become an expensive one.
Does a padel court need a building permit?
Your country and the area where you plan to build the padel court will determine whether you need a building permit. Check with your local authorities to find out what is required in your case.
6. Installation
How do you install a padel court?
Padel court installation requires experience and knowledge in order to achieve the best results.

This involves setting up the structure, installing glass walls, adding sand, and installing artificial turf. Correctly installing the artificial turf is crucial to a good result and should always be carried out by professionals.
Lighting is usually part of the installation, making it essential to prepare all the necessary electrical outputs and sockets before installation.

This video shows how artificial grass is installed by the leading manufacturer Mondo:
7. Maintenance
Padel courts require regular maintenance. A well-maintained padel court improves both the playing conditions and the service life of the court.
What maintenance is necessary for a padel court?
Depending on the type of court you have, maintenance varies. A general rule of thumb is to clean glass walls once a month and sweep artificial turf once a week. (For certain types of artificial turf, this is less frequent).

You should also have the glass walls inspected every month, and the artificial turf serviced once a year.
Build a padel club (11 Tips for success)
We have already covered the basics of how to build a padel court. Are you planning to start a padel club? It means a few more things to consider. Here are 11 tips to help you succeed with your investment.
1. Create customer value
Most padel clubs are fully booked today since demand is greater than supply. Over time, however, it will be crucial to create additional value to attract visitors.

How can you make your new padel club stand out and offer a world-class visitor experience? It is not just about offering quality courts but also ancillary services that outside the actual game. What can you do to get visitors to come earlier or stay longer? How can you get them to come more often?

You can offer a variety of additional services at a padel club. These include a gym, jacuzzi, café, chiropractor, co-working space, exhibit matches, and a "state of the art" shop.

All of these ancillary services must be embraced and demanded by your target audience to create added value. Therefore, consider how you want your club to be perceived and what type of audience you want. Choose peripheral services suited to your target audience. building a gym for people who don't want to train will result in an empty facility and no added value.
2. Ceiling height
We have discussed this topic before and will bring it up again because it is so important. The minimum height is 7 meters, but if you want to stand in a future competition, aim for a ceiling height of 9-12 meters.

The high lob is an important part of the game, so a low ceiling club drops down the priority list for players at a high level. A perfect lob touching the roof is not fun, which will cause frustrated players to blame the club.
3. Pricing
Padel clubs can vary greatly in price depending on their location. In some areas, the rate is 15 Euro per hour, while it might cost 50 Euro in other areas. Primetime, such as evenings and weekends, is usually more expensive, while daytime generally requires lower prices.

To create customer loyalty, you can promote memberships that offer a reduced hourly rate, and if certain hours are difficult for you to fill, you can offer 10 Hours cards with lower prices during those times.

For a padel club with outdoor courts, you need to plan on lower revenue during the winter months and rainy summer days.
4. Single courts
Padel is usually played in doubles, but a single court can provide a good complement.

In addition to taking up less space, single courts make it easier for two people to play together instead of four. They are an excellent alternative for beginners who want to learn the basics, as it is easier to keep the ball in play.
5. Acoustics
You won't need to worry about the effects of acoustics if you build padel courts outside instead of indoors.

As a sport with hard racket slams and continuous communication, padel causes loud noises. In an indoor setting with relatively narrow pathways and glass walls, the noise is amplified. The experience will be much more pleasant both on the padel court and outside if the sound level is muted.

To improve the acoustics of a padel club, you can use acoustic fabric on the walls. The fabric should be placed some distance from the wall to absorb the sound in the best way. Aside from sound reduction, matte fabrics do not reflect light, preventing players from being dazzled. If the walls in the club are worn, you can prevent painting them using acoustic fabrics.

The sound-absorbing fabric is often combined with acoustic tiles in the ceiling. Some choose to cover 100% of the roof with tiles, but it may be enough to cover 30-50% for good sound attenuation. Additionally, felt you could use floor mats to improve acoustics.
6. Wall and ceiling color
Choosing the right color of the walls in the padel club comes down to preference. Some prefer white walls, while the trend in new lavish clubs is gray. Grey creates a good contrast with the ball, so it's easier to see. It is not recommended to choose a black color because it can make it difficult to judge the distance to the ball.

The most important thing is to have a uniform color in the ceiling not to have a messy appearance. If you are covering the roof completely with acoustic tiles, you can use gray or white.
7. Stands
Stands aren't the first thing you think of when building a padel club, but if you're planning to organize higher-level matches and tournaments, they're a good idea. Generally, a stand with enough space around it to create a premium feel, along with a bit of extra space, is built next to a center court – it creates a premium feel and is usually the preferred choice among top players.
8. Ball stop nets
A ball net is a simple way to reduce the risk of padel balls entering the court when you play. These nets catch balls on their way to another court and are perfect if you have several courts close together.

Outdoors, ball stop nets are just as important as they can prevent balls from being lost.
9. Lighting
The right lighting in a padel club is essential for a good gaming experience. Players need not become dazzled by the light, and the light should evenly be distributed throughout the court. The right lighting also allows you to play in an outdoor environment, regardless of the time of day.

In choosing a padel club lighting solution, budget and quality requirements play a vital role. If you plan to broadcast TV, the lighting must meet higher standards.

The gaming experience and the economy of your padel club will be affected by your choice. Take time to explore different options.
10. Make and model
Many suppliers offer padel courts. What differentiates them is what brand they work with and what materials and constructions they use. Look for a supplier with good references, and view their court installations.

Because padel has expanded rapidly, many suppliers have difficulty keeping up, so check delivery times before choosing a supplier.

Additionally, to selecting a supplier, you also need to choose the type of court you want to create. Further on, we explain the different types of courts.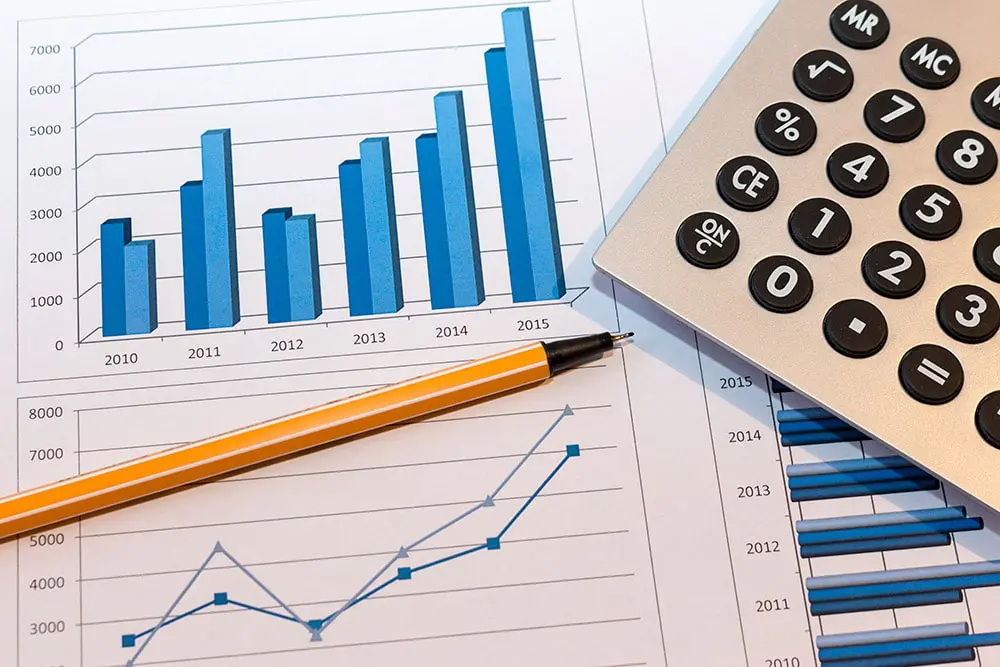 11. The economy and profitability
It is important to maximize your padel club investment income by having a good court occupancy rate and increasing the average sales per customer.
Court occupancy rate
Your new padel club's success depends largely on your location. If there are many people interested in padel in your area, people will likely find you.

Evenings and weekends tend to be the most popular times, so it is important to have as much occupancy as possible during the daytime. You can do this by offering Americano and other interesting events or offering reduced prices during the day on weekdays.
Average sales per customer
Once you have attracted customers to your padel club, you must increase the average sales per customer. You can do this by implementing proactive sales strategies in the club when it comes to the shop, cafe, and other ancillary services.

There are a variety of factors to consider, including the environment itself and the staff's commitment. If the average sale per customer increased by 5€, what would that mean for annual sales?
Space optimization
A padel club often has leftover surfaces that are not used for courts. Before you put an extra sofa there, consider whether there is another use for those surfaces. Something that generates revenue. You can use the left-over space for everything from vending machines to activities for members.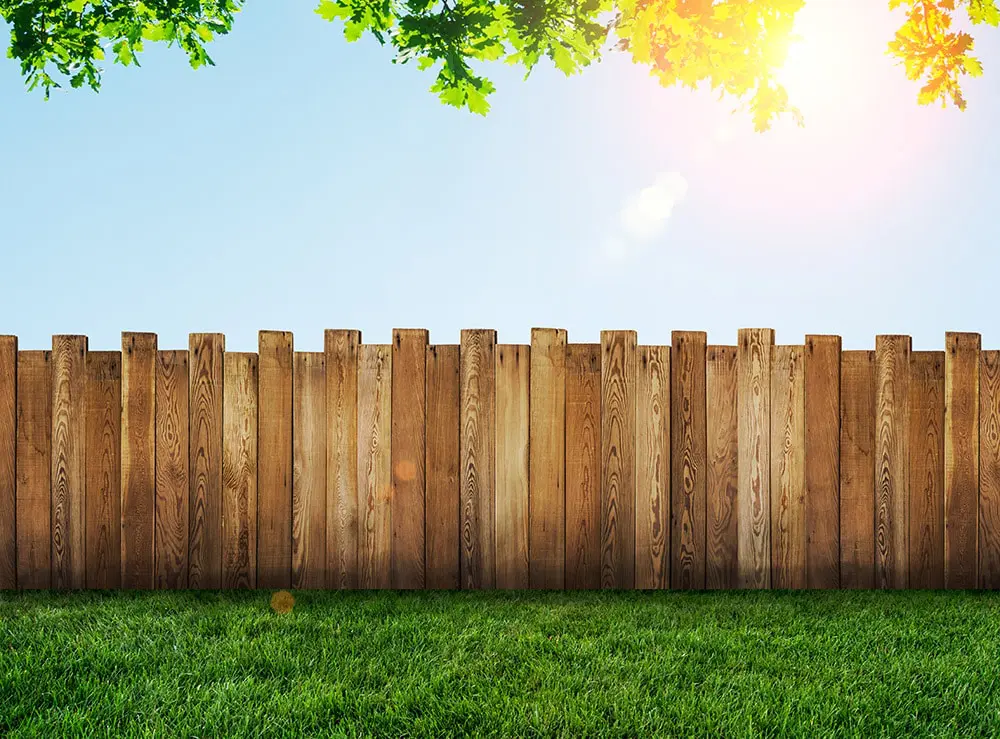 Build a private padel court (On the plot)
If you are lucky enough to have space to build a padel court on your plot, here are some tips to help you succeed with your project.
Planning
Padel courts are likely to require a building permit, but it comes down to what country and area you are in. Make sure to check with your local authorities before you start the project.

You'll need enough space to build a padel court. Detailed information on exactly how much space you'll need can be found higher up in the article.
Groundwork
The court generally requires a flat, well-leveled surface, which can be expensive to achieve based on what your plot looks like. Groundwork is typically not included in the price of the court, so do your research beforehand. You do not want unpleasant surprises later on in the project.
Padel court purchase
It is important to know all the pros and cons before selecting a padel court for your site. A private padel court is not likely to be used as frequently as a court at a padel club, so the same material requirements do not apply.

We list several suppliers below and go over the different types of padel courts. Do your homework and ask for references on private padel court constructions they have done for before you decide.
Different types of padel courts
What material is a padel court made of?
Framework
The frame of a padel court is usually made of either steel or aluminum. Courts designed for outdoor use may have a slightly thicker frame profile to withstand weather and temperature variations.

The frame must be primed and galvanized before it is painted. The guarantees vary by manufacturer, but the general rule is that steel structures are guaranteed for 5 years and aluminum for 15 years.
Glass walls
A padel court is usually constructed with glass panes all around, and each pane can weigh over 100 kilos, so you must fit the panes correctly to prevent accidents.

It is generally recommended to use a tempered glass of at least 10 mm for indoor courts and 12 mm for outdoor courts due to greater stresses.

Glass sections typically measure 3.20 x 2.40 m.
Steel mesh
There are steel mesh sections adjacent to the glass sections on the sides. The mesh is exposed to ball contact as well as to certain players who run into it. Having a real and sustainable mesh is crucial to ensuring the quality of the game and reducing the risk of injury.
Artificial grass
There are several different colors and designs available of artificial grass used on padel courts. Some artificial turf has a longer life expectancy than others, and the turf composition affects the gaming experience.

Mondo makes the artificial grass the World Padel Tour uses. It is called Supercourt, and it comes in green and blue. It is the top choice for padel, though it is slightly more expensive due to its high quality. It comes with a 7-year warranty.

Alternatively, simpler variants work well for padel should you not want to invest in the most expensive artificial turf.
Lighting
Lighting fixtures can differ depending on the space in the building and whether the padel court is indoors or outdoors.

Lighting plays a crucial role in the game, so it is important that the light is evenly distributed and does not dazzle the players.
Different types of padel courts
Permanent padel courts
There are permanent padel courts in various designs for both indoor and outdoor use, made of aluminum or steel with different types of artificial grass. These courts have back walls with a frame-and-glass construction. The quality of the permanent courts varies depending on the supplier.
Panoramic padel courts
Unlike the standard padel courts, panoramic padel courts have a glass back wall that provides great visibility. These courts are used to broadcast major tournaments such as the World Padel Tour.
Portable padel courts
Mobile padel courts that are portable or non-permanent are ideal for events or competitions that last for a short period. You can install a portable padel court on any smooth surface as long as it is even.
Padel court and padel club financing
There are several different ways to finance padel courts and padel clubs.

Nowadays, many leasing companies offer different leasing packages for padel courts, including the option to lease for various lengths of time, which affects your monthly payment. Leasing is an appealing option if you cannot afford the construction yourself or cannot take out a loan.

You can apply for bank loans if you have a well-organized financial picture and a business plan. Another option could be to apply for grants from foundations or funds.