Nox AT10 Luxury Genius 2020
Nox AT10 Luxury Genius 2020 is the racket choice of World Padel Tour player Agustín Tapias. It's the updated version of the bestseller AT10 Gold.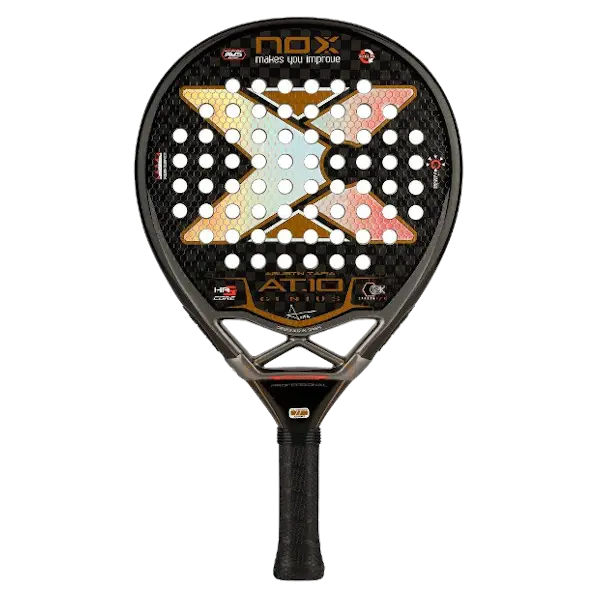 ---
Introduction
The 2020 model uses new materials and has a great design. The racket has a round shape, medium balance, and a sweet spot located in the center of the racket head.
The core consists of HR3 Core and the surface of carbon fiber 12K with 12.000 threads per cm². More threads mean better response when launching the ball. It also uses AVS Anti Vibration, reducing vibrations, and reducing the risk of injuries.

AT10 Luxury Genius suits many types of players. It's primarily aimed at control-oriented players but offers enough power to work well for attacking-oriented players as well.

A popular and great choice, highly recommended.