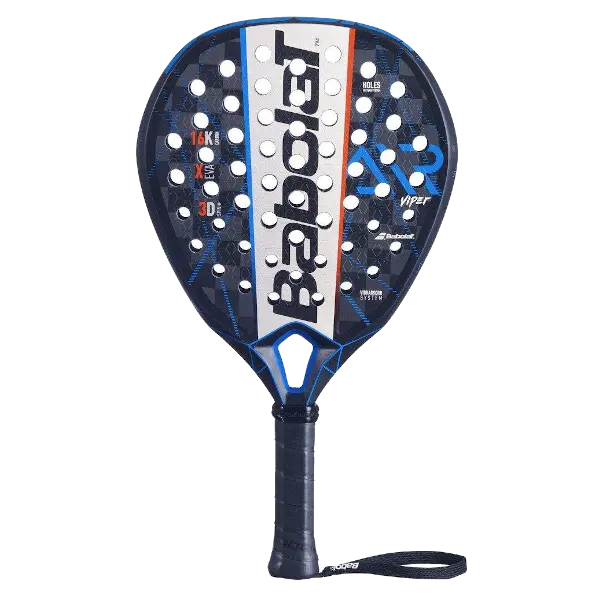 Babolat Viper Air is designed for a specific playing style and it works well in our opinion. It delivers what it's supposed to do, speed.
---
---
---
Year: 2021
Brand: Adidas
Weight: 340-365 g
Level: Intermediate/Advanced
Shape: Round
Balance: Low-Medium
Hardness: Medium
Type: Control
---
---
Introduction
The racket has a teardrop shape, medium balance, and a sweet spot located in the upper part of the impact surface. The core is made of X-Eva that consists of three different layers. The two outer layers have a higher density to provide power in harder shots. The inner layer is softer to add comfort and add a margin of error in softer shots.

It has a surface made of 16K carbon fiber, making the Viper Air the hardest of the three new Vipers. Babolat has implemented a 3D Spin+ technology which means that the surface has both a sandpaper-like finish and an embossed pattern on the surface.

The new Vibrasorb system reduces vibrations and increases comfort, reducing the risk of injuries. Like previous models, the Viper Air uses HPS-technology. The placement of the drilled holes is adjusted according to the racket shape to provide a better grip.
---
First impression
The Viper Air has an interesting shape and design, it doesn't look like anything else we have seen so far. It has a matte finish and a great color combo. Another great feature is the longer grip, perfect for players using two-handed backhands.

The concept with three different models for three different types of attacking-oriented players fits the quickly changing needs of modern padel players.

Our test racket weighs about 364 grams with two overgrips and the balance measured 255 mm.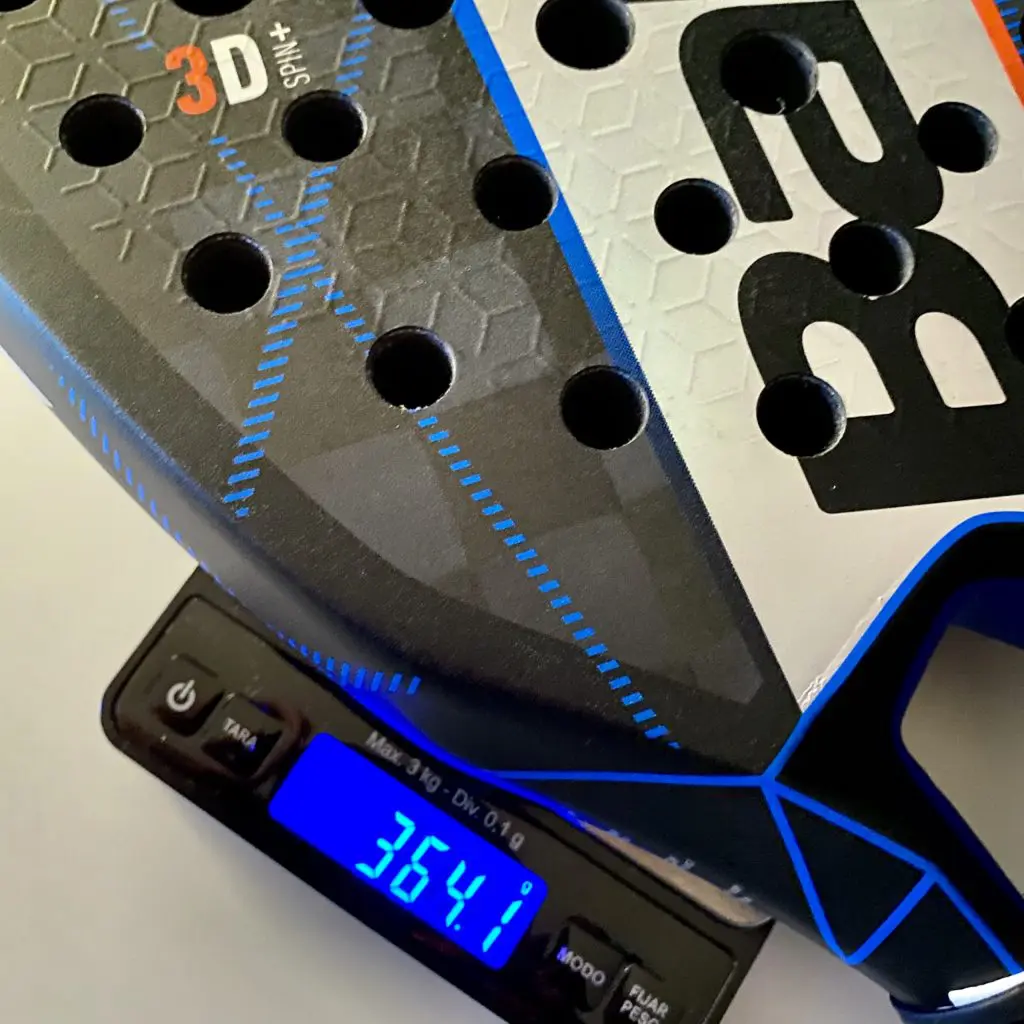 ---
Babolat Viper Air 2021 in the defense
Viper Air is a fitting name, the racket is light and very easy to maneuver. Speed is the main focus for the Viper Air, no doubt.

Despite being intended as a primarily attacking-oriented racket, it delivers excellent results in defense. It's easy to move and get into the right positions. The hardness makes for a distinct touch, providing good control and precision. It's not the most forgiving and comfortable racket from the back of the court but delivers more than acceptable results for the experienced players out there.
---
Babolat Viper Air 2021 in the attack
This racket shines in those beautiful and fast volley-duels. It moves with ease and delivers excellent results in precision shots from the net position. The teardrop-shape also helps in bandejas and the 3D pattern helps to add spin when needed.

In order to improve maneuverability, Babolat had to sacrifice some power. The Viper Air is nothing like for example Viper Caron when it comes to power shots like smashes. The hardness of the Viper Air helps to generate some power in harder shots, but the medium balance and lower weight require bodyweight and a proper technique to generate power. Players that can generate enough speed on their own will be fine.
---
Babolat Viper Air 2021 playability & comfort
The playability is fair, we recommend it for experienced intermediate and advanced level players.

It's a hard racket that offers a below-average comfort level. Not recommended for injury-prone players.
---
Overall impression
Babolat has defined a specific playing style for this racket and has done it well in our opinion. It delivers what it's supposed to do, speed.

We can only recommend this racket to experienced players, as it requires good technique to deliver the right results.

A new concept from Babolat with a very specific playing style in mind when developing this racket. It's got a different shape and design. It delivers what you can expect, speed. Perfect for fast volleys and bandejas. If you are looking for maximum power, there are better alternatives out there.