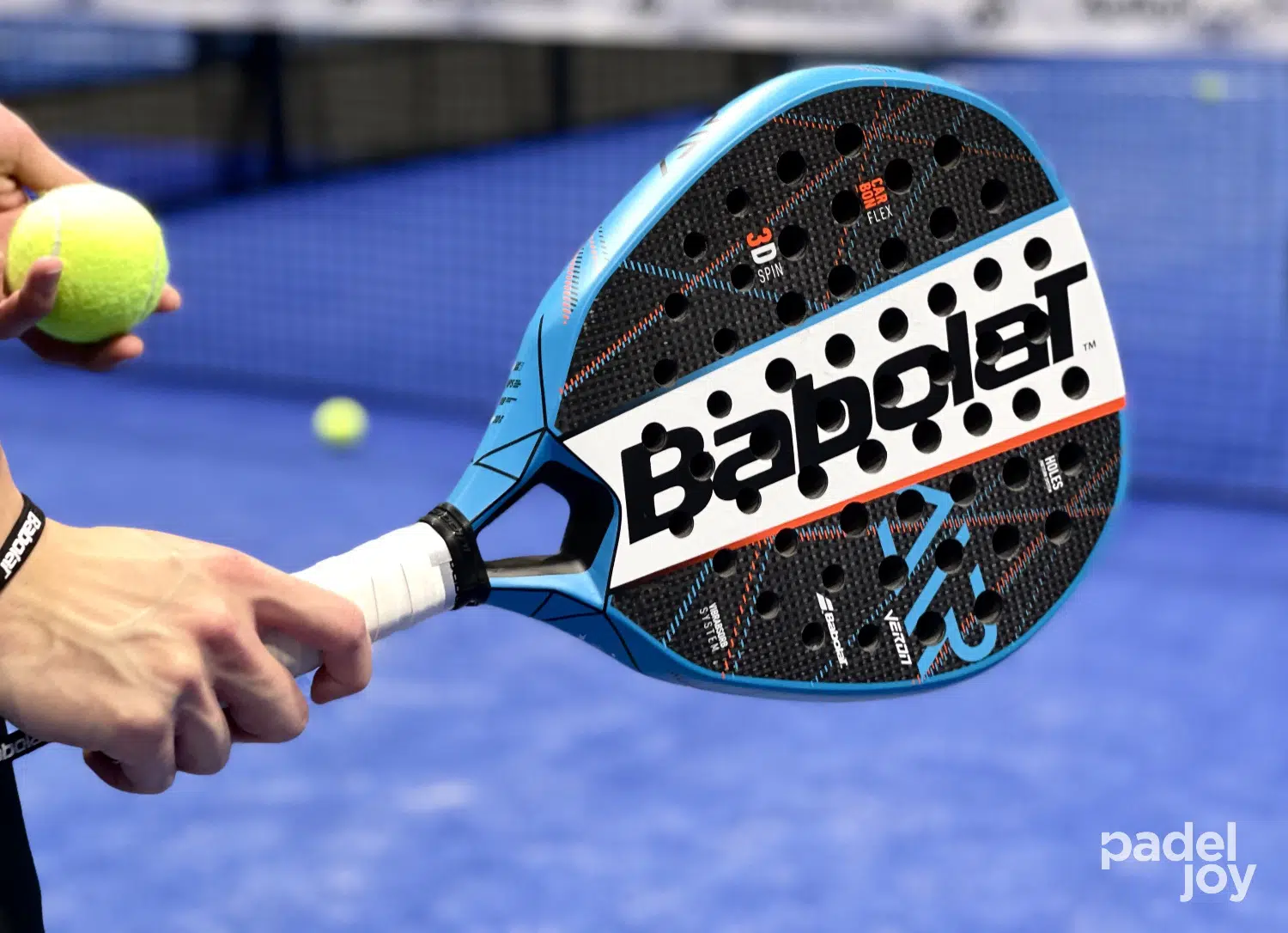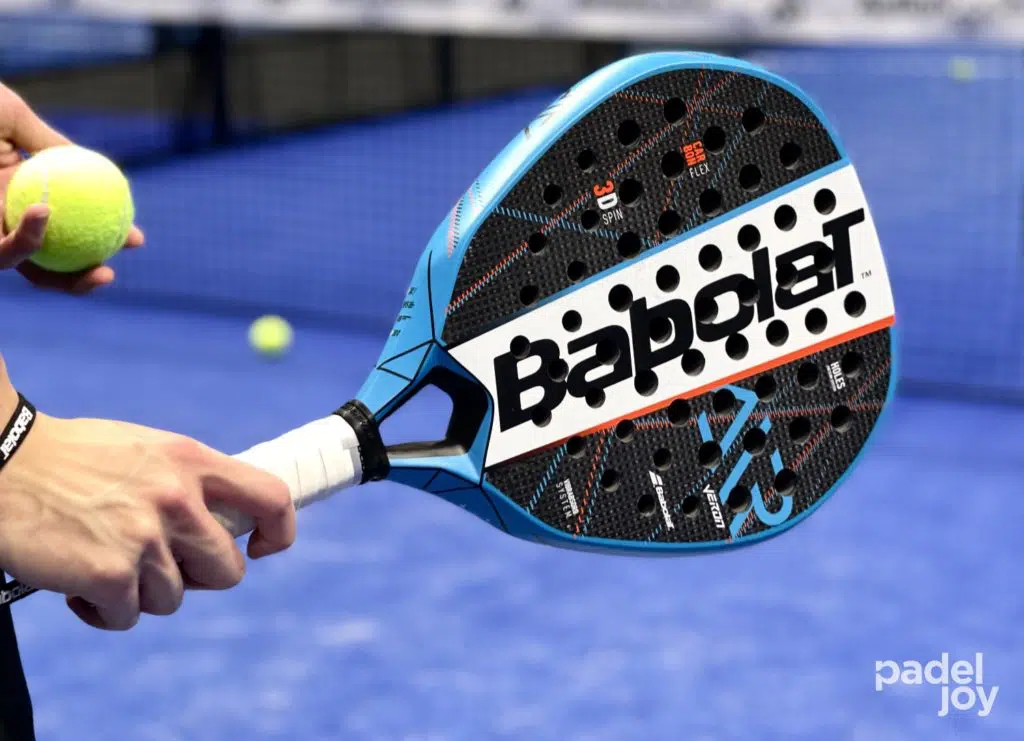 We've tested the Babolat Veron Air and think it's an excellent racquet for players looking for control and speed. It's more playable than its big brother Babolat Viper Air, also in the Babolat Padel 2022 collection.
Our opinion on the Babolat Veron Air 2022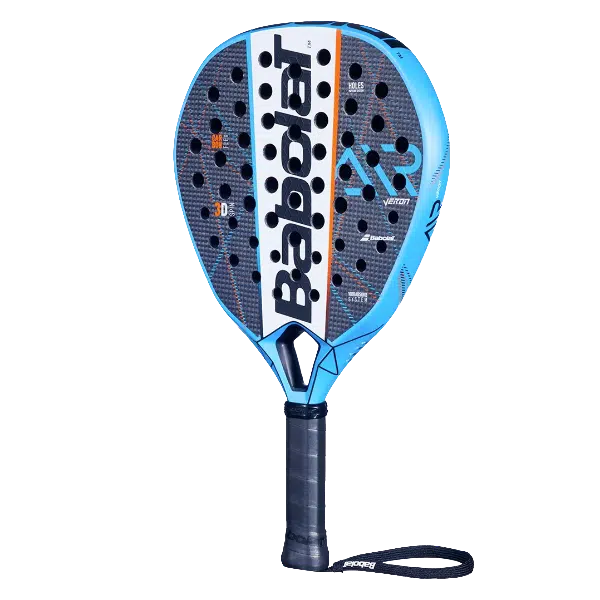 Babolat Veron Air 2022 is an update to last year's bestseller. Compared to Viper Air, it is less difficult to play. It is designed for players looking for an easy-to-maneuver racquet that maintains power during attacks.
Veron Air weighs only 355 grams and has a neutral balance and hybrid shape. The racket is therefore easy to swing in all parts of the game. You'll be able to get to the ball quickly on volleys and bandejas. You'll get a nice response in the hit if you can generate good power in the smash yourself.
As a result of Babolat's use of fiberglass and carbon fiber in its hitting surface, the comfort is good.
---
Find the best price for Babolat Veron Air 2022:
---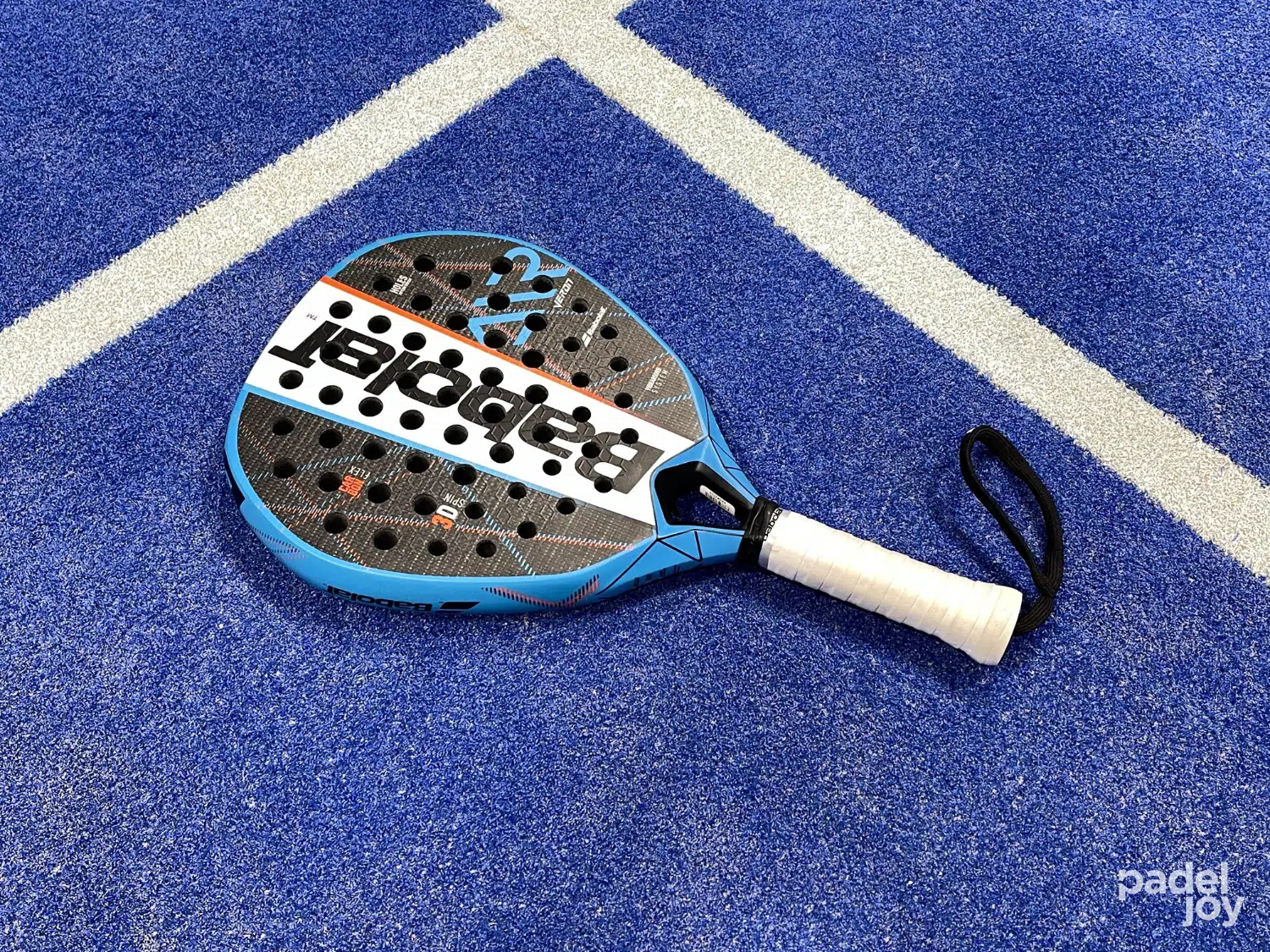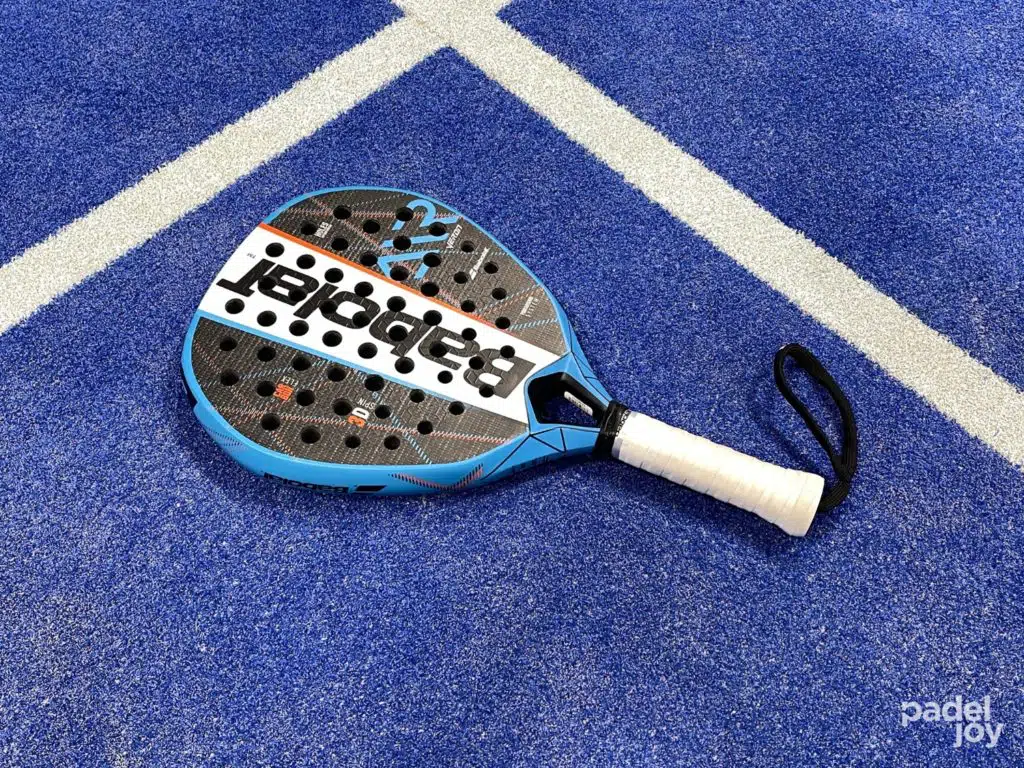 Babolat Veron Air characteristics
In this year's model, the black and blue color combination remains the same as last year.
Materials
Babolat's hitting surface is made of CarbonMix and its core is made of Black EVA. The hitting surface uses 3D Spin+ technology to provide better spin. With the Vibrasorb system, you will experience a higher level of comfort because it reduces the vibrations you feel when you hit the ball. As a result, injuries such as tennis elbow are reduced.
Balance
Babolat Veron Air has a neutral balance, i.e. weight distribution is in the middle of the racket. As a result, the racket is suitable for many different types of playing situations.
Racket shape
The racquet has a drop or hybrid shape and a sweet spot that sits just above the center of the hitting surface. Due to a hitting point further up the racket, it helps generate speed in the overhead game.
Hardness
Featuring a fiberglass blend in the hitting surface, the Babolat Veron Air is a medium-soft racket. This provides a pleasant playing experience. Its low weight also contributes to its playability. We recommend looking at the Babolat Viper Air racket if you would like to hit harder and have a stiffer racket overall.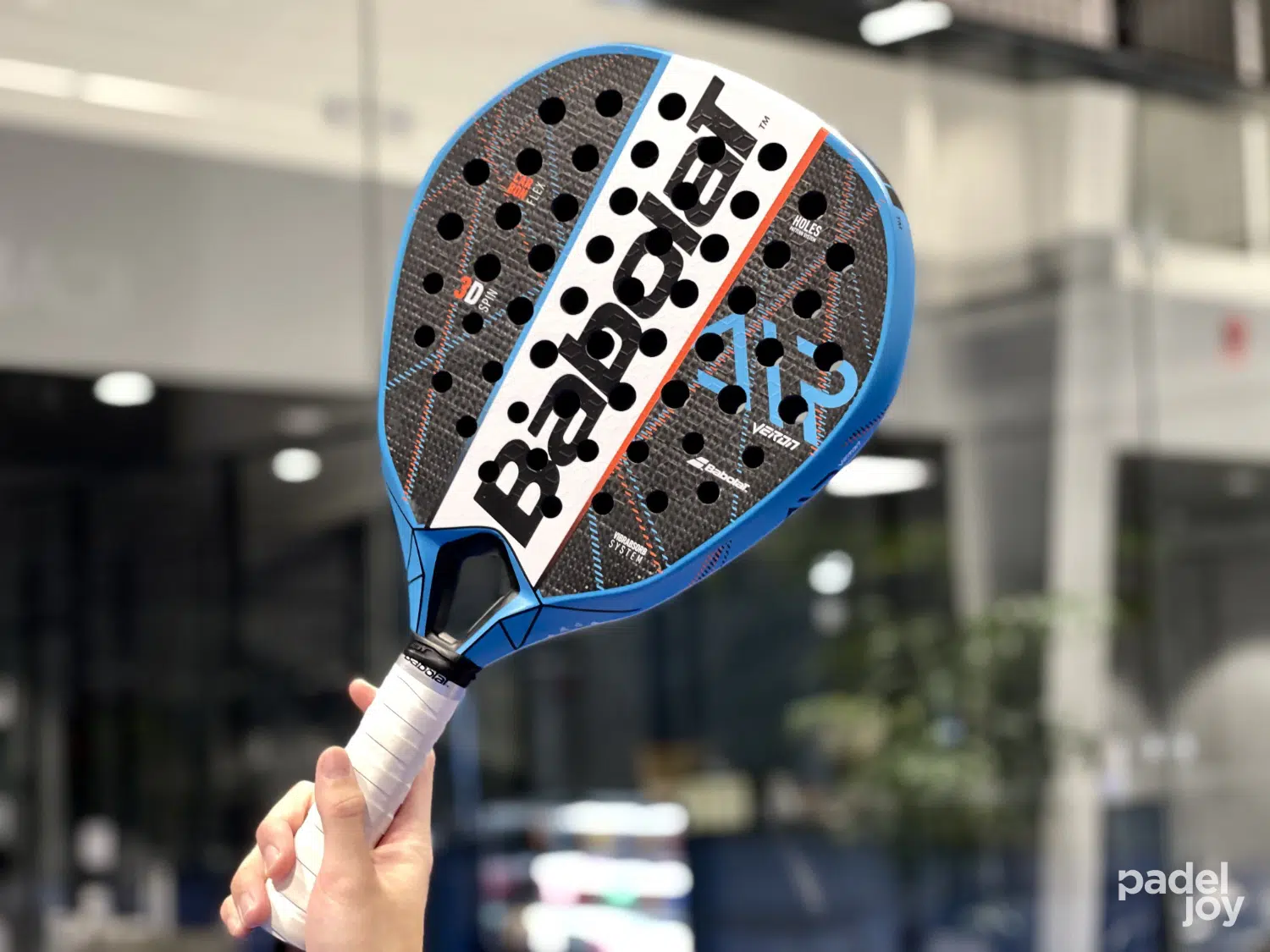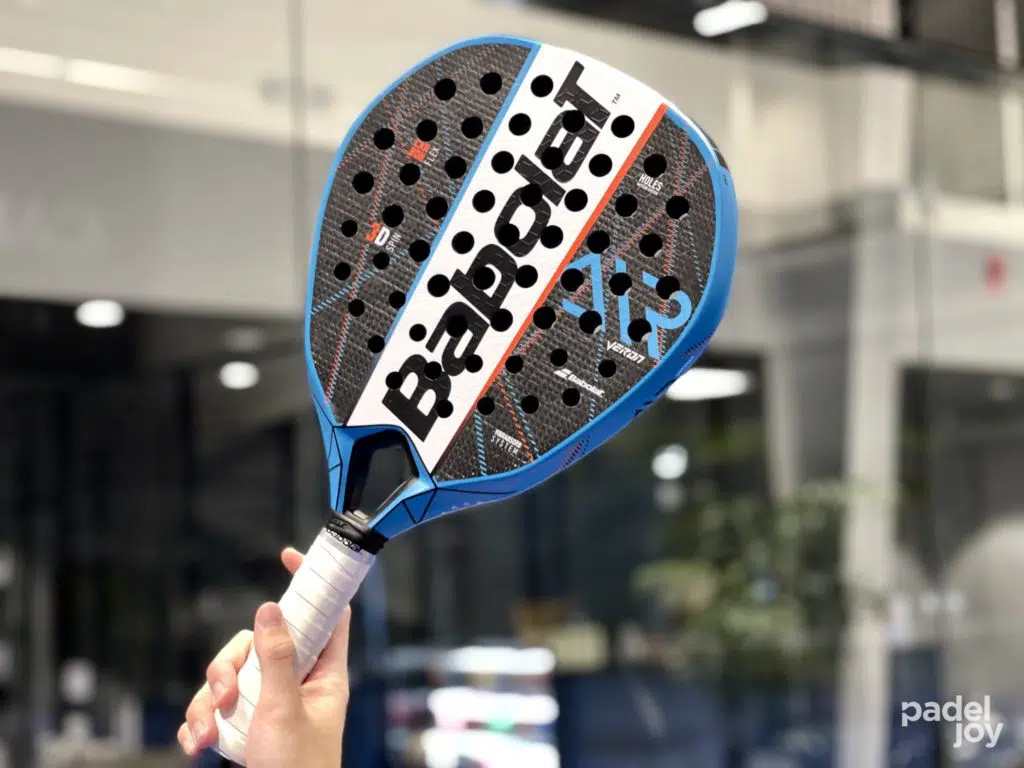 Player profile analysis
Are you interested in the Babolat Veron Air? Below you will find information on the types of players and playing styles best suited for this model.
What player level is the Babolat Veron Air suitable for?
Babolat Veron Air is suitable for intermediate players and above. Though relatively easy to play, it still requires good technique.
What style of play is this model suitable for?
This racket is best suited for players who desire an easy-to-swing racket with good playability throughout the padel court. Due to the lightness, you must be able to generate speed yourself. If you want a racket that helps you smash with maximum power, other options are better.
Final review of the Babolat Veron Air 2022
We enjoyed playing with this year's Veron Air just as much as last year's model. A comfortable racket that performs well in most situations.
If you are an intermediate player or better and want an all-around racket to grow with, we recommend you try this model.