Those looking for the latest in padel will find this compilation useful. Here we present some of the new models we think are most interesting at the moment. 
News about new products is usually released once a year, usually at the turn of the year. Furthermore, more launches in the form of new models and limited editions are common. Sometimes the changes are small, so consider whether upgrading your racket is warranted. When buying a brand new model, make sure that the racket fits your game level and playing style, rather than just going by the hype.
Top 3 new padel racket releases
How often are new models released?
Once a year, big brands release new versions of their bestsellers as well as new models. Additional news is common during the new year. There are sometimes brand new models and sometimes limited editions of existing models.

Most manufacturers' base models receive some type of update every year, but some brands choose to keep the same model for two or more years.

Read our racket guide if you need help choosing a padel racket.
---
Best New Releases 2021
Click here to see our favorites in a number of other categories.
BEST BUDGET RELEASE
Babolat Technical Vertuo
Shape: Diamond
Level: Beginner/Intermediate/Advanced
This bestseller has a strong character and delivers power for a variety of players. It suits player of all levels looking for more speed in the attack.
The Vertuo is the latest release in the Power series from Babolat, which also includes the Veron Technical and Viper Technical.
ANNIVERSARY EDITION
Royal Padel 31 Anniversary Hybrid 2021
Shape: Round
Level: Intermediate/Advanced
Royal Padel's anniversary edition features a stunning design and innovative materials. The combination of carbon fiber and glass fiber gives the racket a high level of playability and comfort.
This racket could be worth a closer look if you are seeking a racket that delivers both good defensive and offensive performance.
BEST PREMIUM RELEASE
Bullpadel Vertex 3 2021
Shape: Diamond
Level: Intermediate/Advanced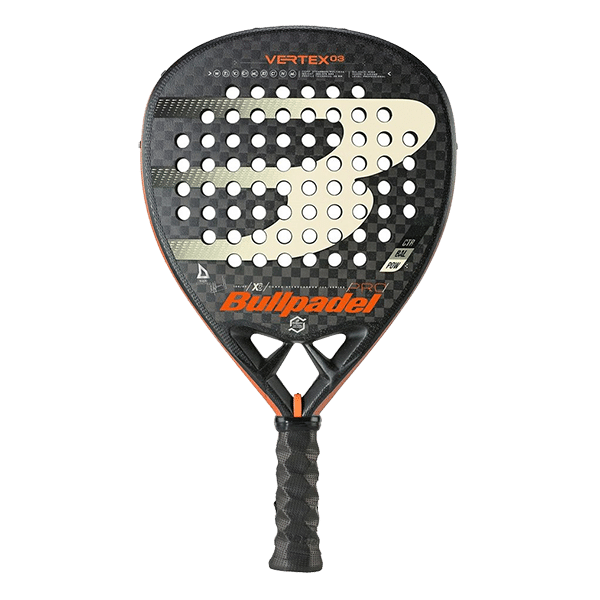 Vertex is most famous for its use by top player Maxi Sánchez. In this year's model, an aerodynamic frame improves swing speed and response.

With its diamond shape, the racket is top-heavy. This year, the core consists of Multi EVA, which benefits both hard and soft shots. In addition to the 12K carbon fiber hitting surface, Vibradrive dampens vibrations with its silicone material that runs along the grip.

Weights can be attached to the frame guard and under the handle for those who wish to increase power or control. 
---
Tips when buying a new padel racket model
Upgrade existing racket
Changes between different year models can be small or large. Sometimes for the better, sometimes for the worse. Before upgrading your existing racket, you should read about the changes first. If there are only small changes, an update may not be justified, and if there are major changes, it can affect the gaming experience greatly.

While it's always nice to have the latest model of a racket but do your homework before you make the purchase.
Don't buy based on hype
A racket should not be bought just because it's hyped up. The fact that many people buy the racket does not mean that it will suit you. Always start from your own needs and playing style. 
Sale
When new models are released, old models are usually discounted. In some cases, the differences between the year models are minimal. Keeping your eyes open will allow you to make some nice deals.
FAQ about new padel racket releases