StarVie Titania Kepler 2021
StarVie Titania Kepler 2021 is used by the young talent Bea González at the World Padel Tour. An easy-to-play racket with control and comfort. Suitable for many types of players at different skill levels.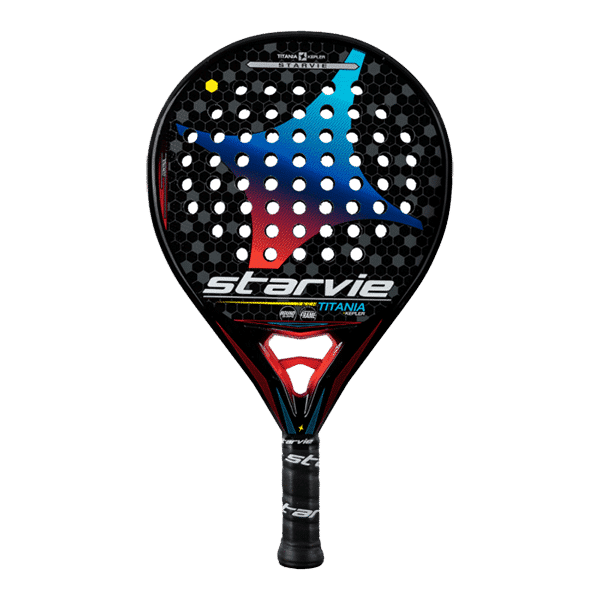 SPECIFICATION
Year: 2021
Brand: StarVie
Weight: 350-385 g
Level: Beginner/Intermediate/Advanced
Shape: Round
Balance: Low
Hardness: Soft
Type: Control
---
Introduction
The padel racket has a round shape, low balance, and a sweet spot located in the center.

The hitting surface consists of fiberglass for increased playability and comfort. The frame is made of 100% carbon fiber and the core consists of Eva Soft. It uses Titania Core technology for weight distribution. It also uses RTS to reduce vibrations and reduces the risk of tennis elbow and other injuries. StarVie's new technology Extreme Spot will make the size of the sweet spot larger.

Suitable for players of all levels who are looking for a control-oriented and comfortable padel racket.