StarVie Aquila Space 2021
StarVie Aquila Space 2021 is a racket for the player who seeks a balance between control and power. This is a softer variant of Aquila Space Pro.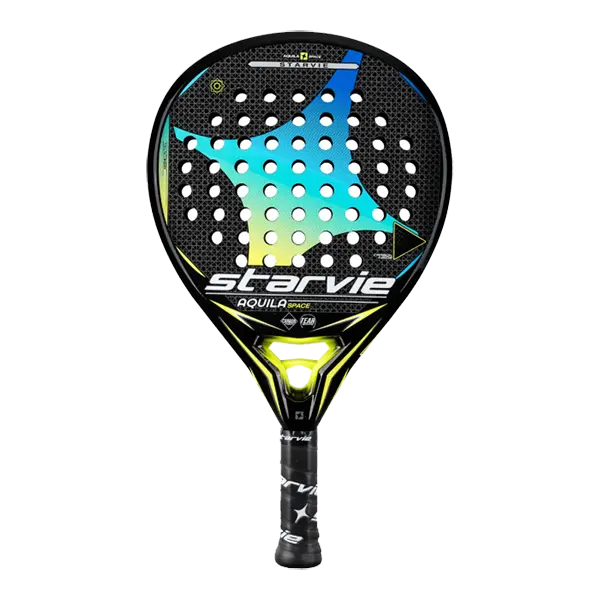 SPECIFICATION
Year: 2021
Brand: StarVie
Weight: 350-385 g
Level: Medium/Advanced
Shape: Teardrop
Balance: Medium-High
Hardness: Soft-Medium
Type: Balanced
---
Introduction
StarVie Aquila Space is the sequel to last year's popular model StarVie Aquila Rocket. It's manufactured by hand in Azuqueca de Henares which is located outside Madrid in Spain. This model is part of the Star collection, which is slightly lower in price.

StarVie Aquila Space Pro has a teardrop shape and medium to high balance. The frame is made of carbon fiber and the core consists of EVA Soft. This version is softer than the Aquila Space Pro.

The surface consists of carbon fiber and has a pattern that StarVie calls Full Plane Effect. In the racket neck is the Aquila Core construction for improved handling and weight distribution. It also uses RTS technology to reduce vibrations.
---
---
User reviews