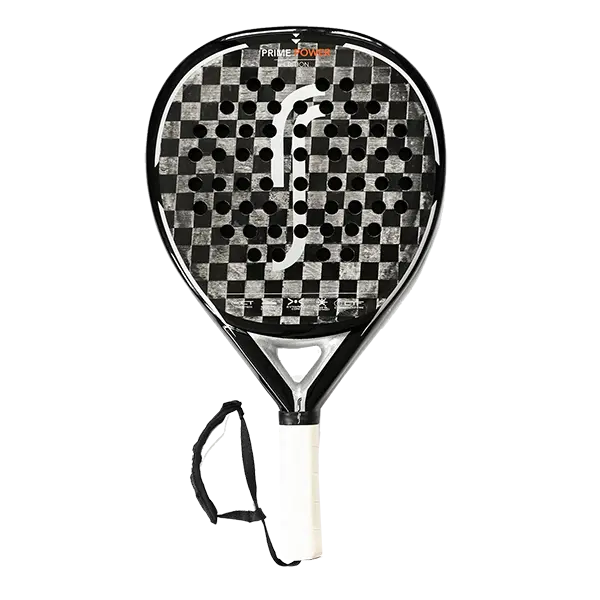 RS Prime Power is a well-balanced racket for players who primarily want power and hit hard. It will reward talented players offering great qualities in all parts of the game.
---
---
---
Year: 2021
Brand: RS
Weight: 360-375 g
Level: Intermediate/Advanced
Shape: Teardrop
Balance: Medium
Hardness: Hard
Type: Balanced
---
---
Introduction
RS Z-Series Prime Power is, according to the brand, founder Robin Söderling's favorite model.

It is the hardest racket in the range. It is teardrop-shaped, has a medium to high balance, and a surface consisting of 18K carbon fiber and fiberglass. The frame consists of 100% carbon fiber.
---
First impression
RS Prime Power comes in a nice cardboard box where the racket sits securely. It also comes with three overgrips. We think it's an excellent detail. It has a design that stands out with its carbon fiber checkered pattern.

Our test racket is light. It weighs just under 353 grams without overgrips. We measured the balance up to 270 mm, and the grip is 12.5 cm long.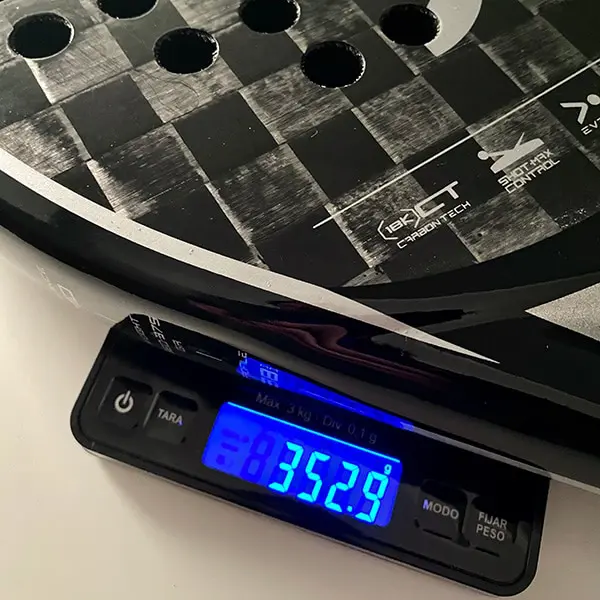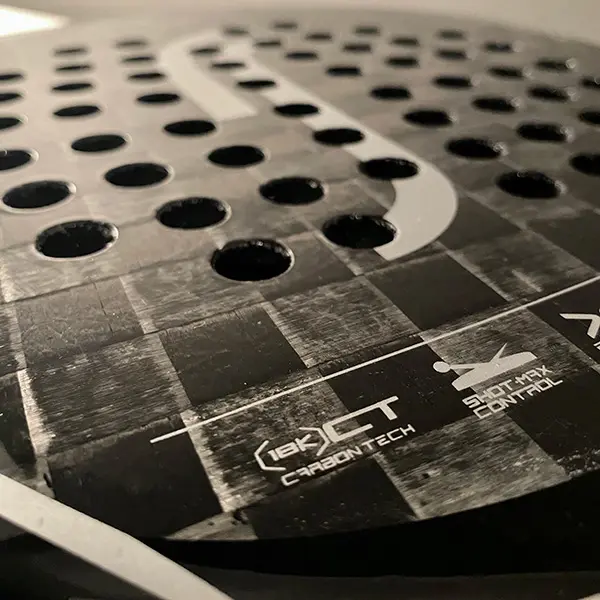 ---
RS Z-Series Prime Power in the defense
Even though Prime Power is designed for power, the racket is well-balanced. It is a stiff racket. The feel on contact is firm and distinct.

Prime Power offers good maneuverability in the defense when trying to move the racket quickly to the right positions. However, it is a relatively challenging racket to play that demands good technique. Low elasticity in the core means you will have to generate speed yourself, and less clean hits lose speed.

Players with good technique will have precision in lobes and other shots from the back of the court. The stiffness and the higher balance also help generate power in counterattack situations. It is a racket that suits the more aggressive player who wants to win net position quickly.
---
RS Z-Series Prime Power in the attack
When we move up the court, the racket starts to shine. It delivers control when placing shots from the net position.

Prime Power is easy to swing and lies nicely in the air at bandejas. It is responsive generating power when we want to play more aggressively with harder viboras. In smash situations, the racket delivers good power thanks to its firm core. It will benefit players who hit hard. However, players that don't hit hard will not have the same excellent results.

The overall impression of the attacking properties of this racket is good.
---
RS Z-Series Prime Power playability & comfort
Playability and comfort are important factors when choosing a padel racket. Beginners and intermediate-level players generally benefit from a racket with good playability. A comfortable racket reduces the risk of injuries.

Playability: Fair
Comfort: Fair
---
Overall impression
RS Prime Power is a power racket for players who hit hard. It requires good technique and skills in the defense. In the offensive, it offers excellent properties.

If you are a good intermediate player or better and are looking for a well-balanced and hard racket, this may be worth trying.