Nox Luxury Titanium 18K 2021
Nox Luxury Titanium 18K 2021 is designed for players who base their game on pressuring the opponent, the attack, and particularly the smash.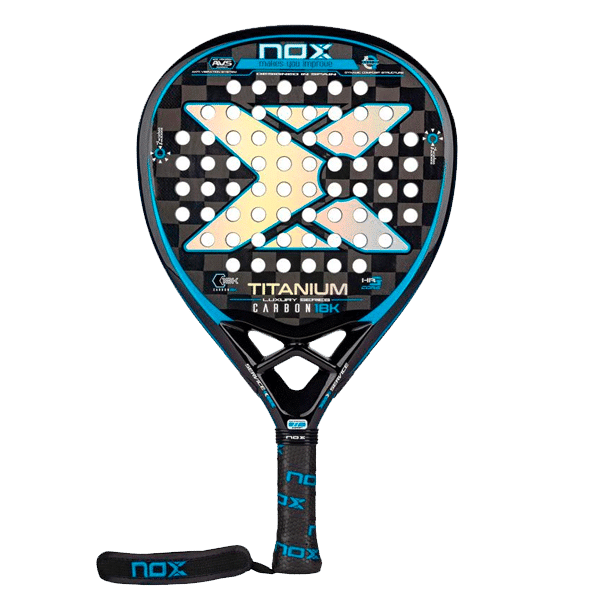 SPECIFICATION
Year: 2021
Brand: Nox
Weight: 360-375 g
Level: Intermediate/Advanced
Shape: Diamond
Balance: High
Hardness:

Hard
Type:

Power
---
Introduction
The racket is diamond-shaped and has a high balance point. The core consists of HR3 Core rubber that is used in many of the Nox rackets. The surface consists of 18K carbon fiber.

AVS is implemented to reduce vibrations and includes a frame protector.