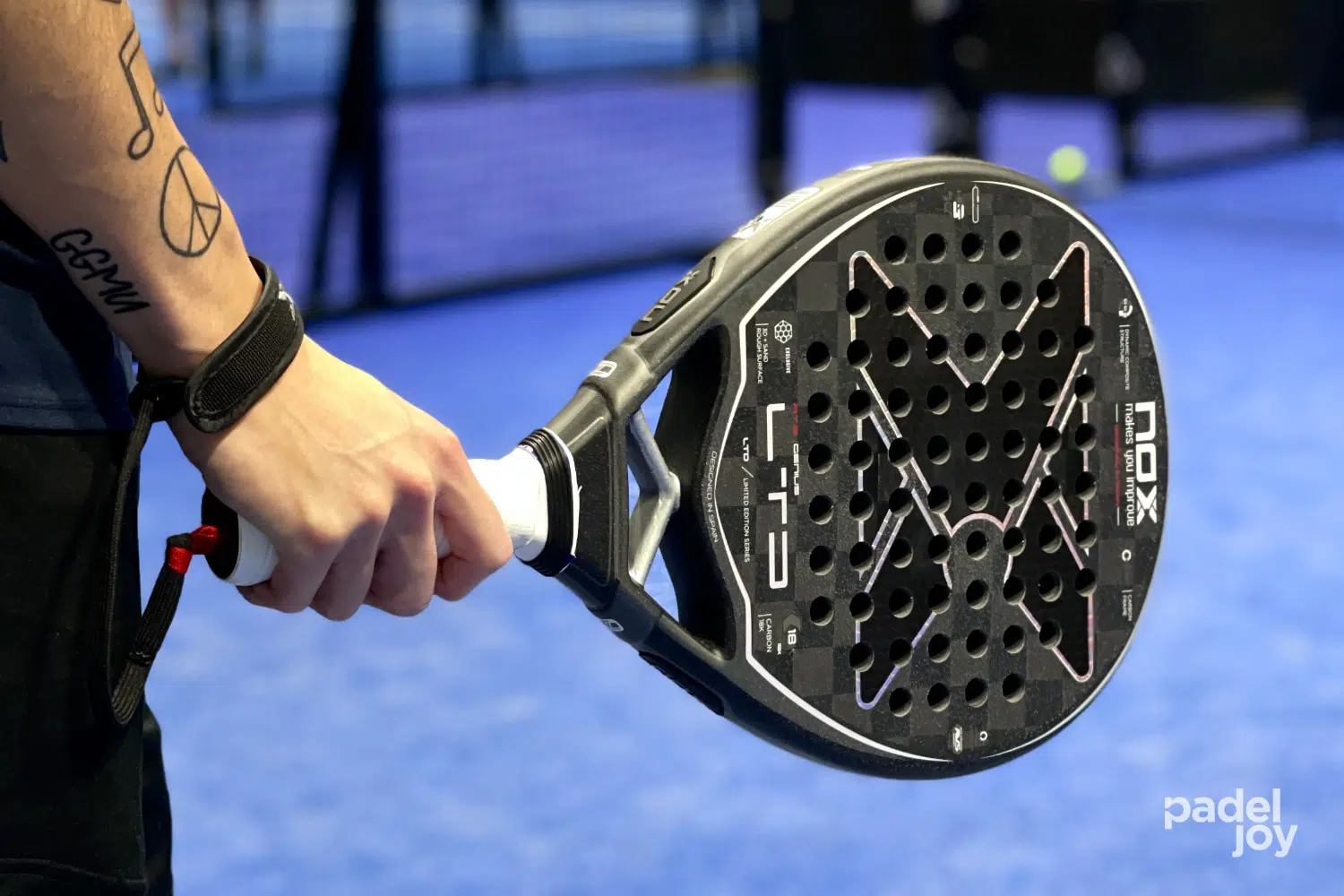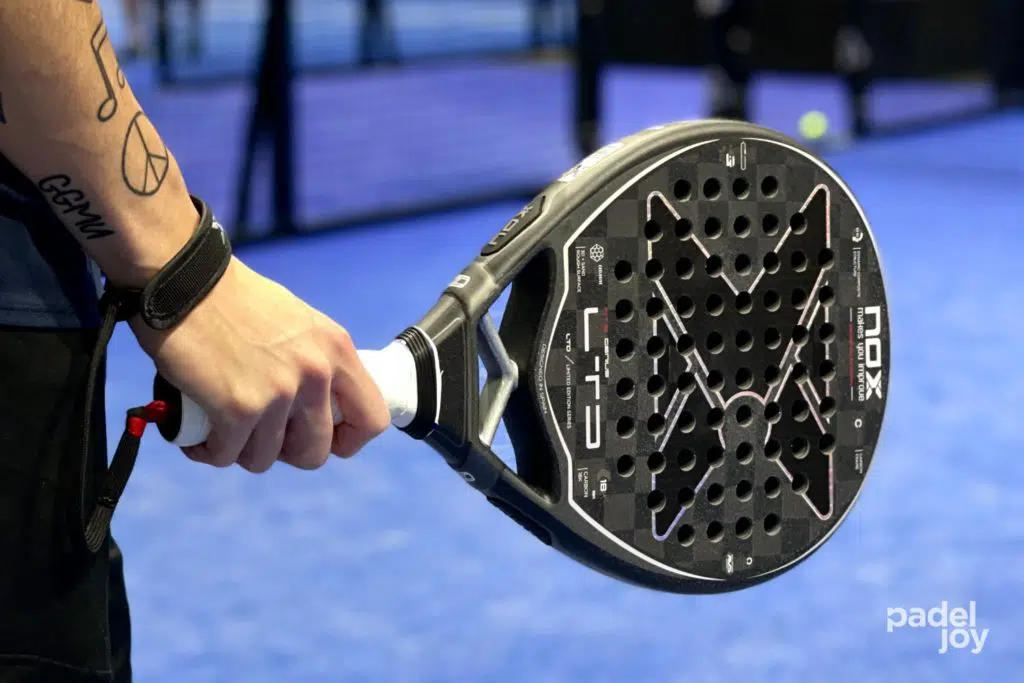 We have tested the Nox AT10 Genius 18K Limited Edition 2022, one of the most exclusive padel rackets on the market today. Our verdict is that it's a quality racket suitable for a wide variety of players different types of players. Moreover, the racket works well for both defensive and offensive play.
Our opinion on the Nox AT10 Genius 18K Limited Edition 2022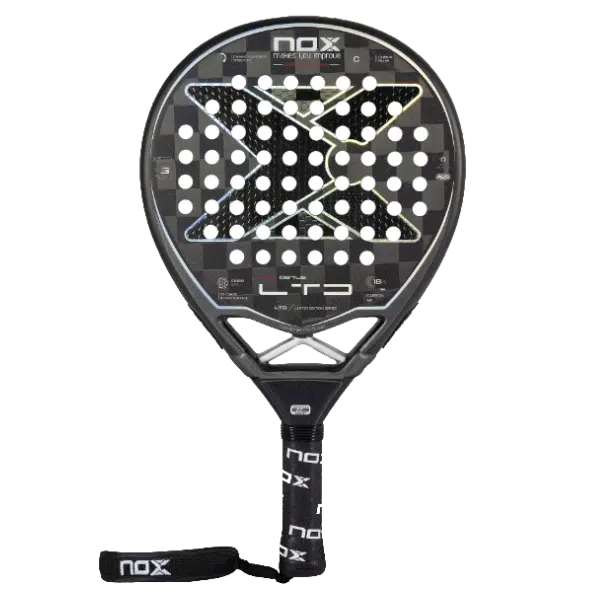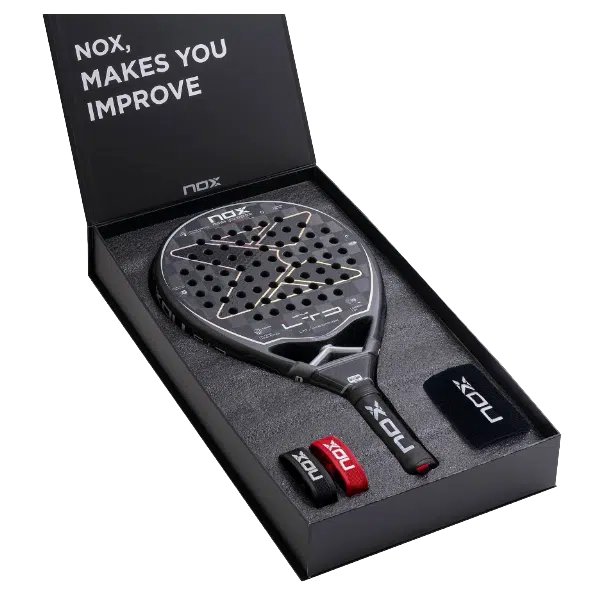 AT10 Genius 18K Limited is a luxurious version of Agustin Tapia's model at the World Padel Tour. It comes in a stylish box with an additional wrist strap and a sweatband. Our opinion is that this is the best-looking racket on the market.
Due to its relatively low balance and swing weight, the racket is easy to handle during defensive play. Due to its stiffer core and hard hitting surface, the racket responds instantly with great response. As a result, you can place balls with good precision from the back of the court.
The AT10 18K moves quickly to get directly to the ball during net play. The response in volleys and bandejas has been great. In addition, it responds well to smashes and helps us to generate power. The structured surface of the Nox logo helps put a little extra spin on smashes.
Although less playable than the Nox AT10 Genius 12K, this model does have a better response. Even so, it's still a relatively comfortable and forgiving racket to use. Of course, your selection model depends on your preferences and skill level.
We think Nox has done well with this model and believe it should suit a wide range of players.
---
Find the best price for Nox AT10 Genius 18K LTD 2022:
---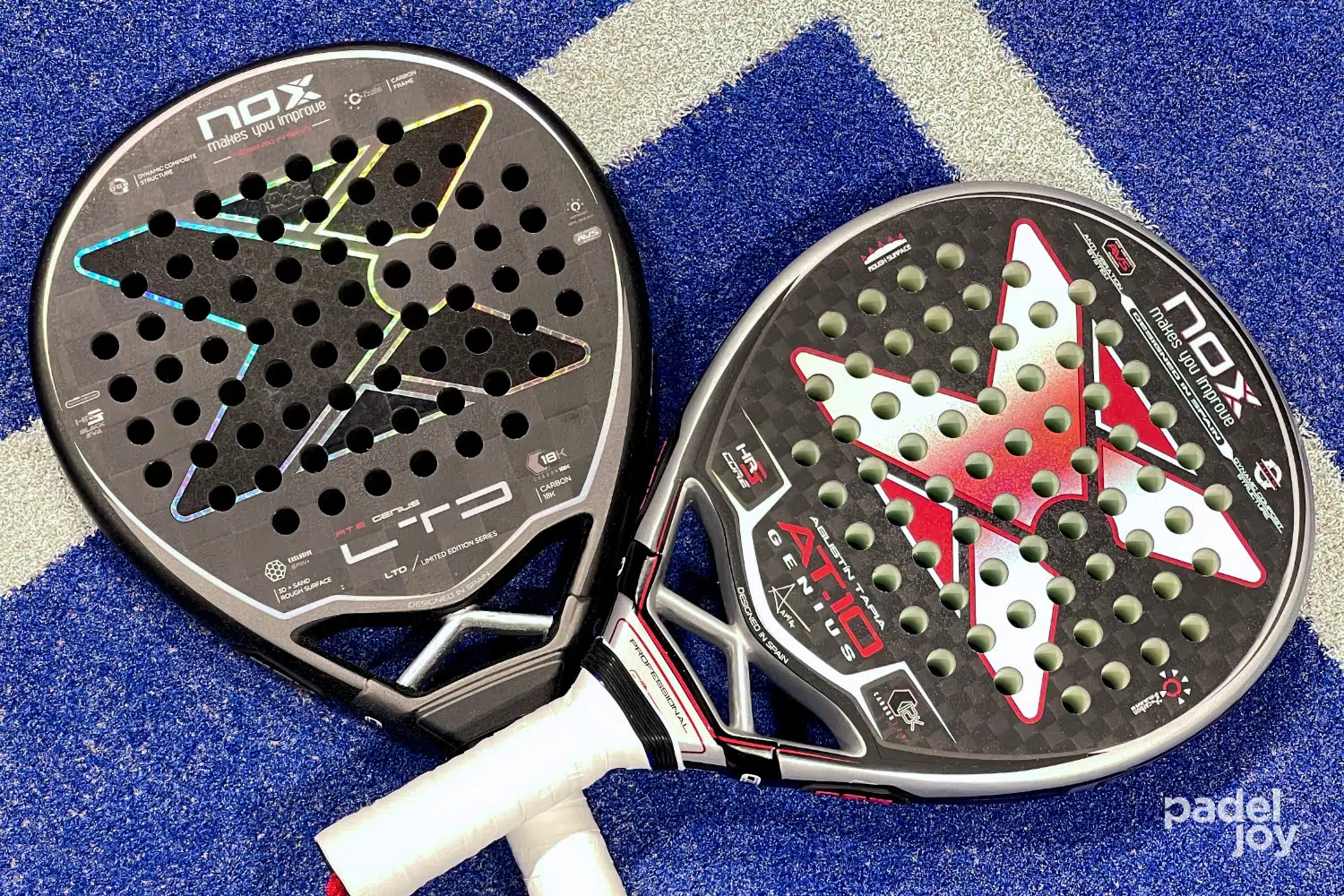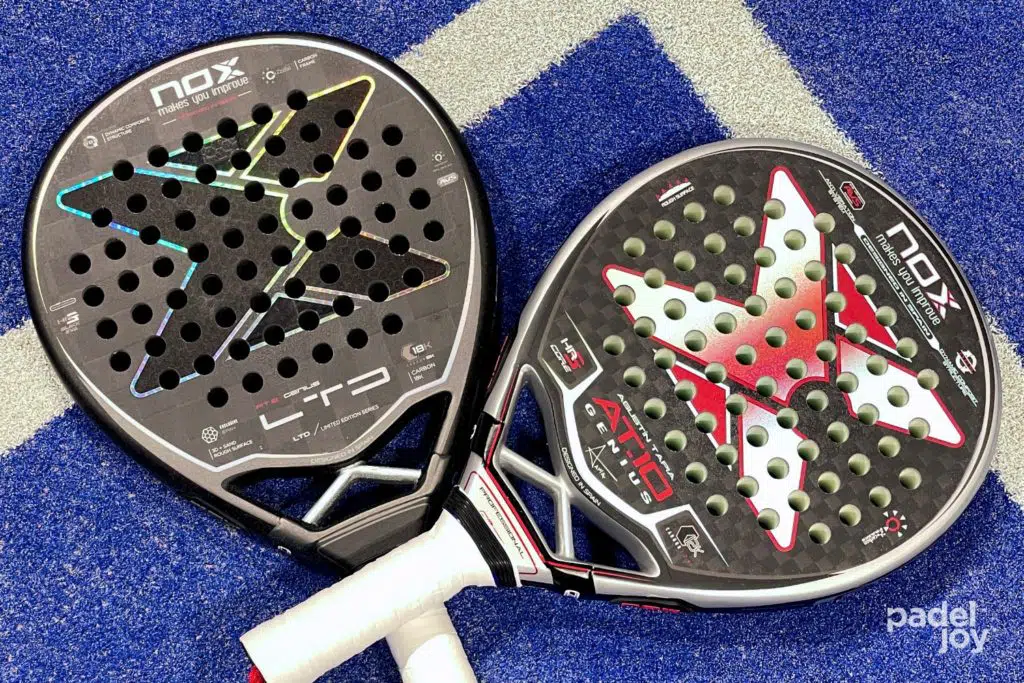 Nox AT10 Genius 18K LTD 2022 characteristics
Nox AT10 Genius 18K Limited is matte black with a black clear coat logo, while the light changes the color of the contours. The wrist strap is easy to replace, and you get both a black and a red one with the purchase of this model.
Materials
The striking surface consists of Carbon 18K, composed of 18,000 carbon fiber threads per square centimeter. This means a responsive carbon fiber that catches and recoils the ball.
The HR3 Black Eva core is a slightly stiffer version of HR3 than the standard HR3. In addition, an anti-vibration system reduces vibration by placing rubber parts on either side of the racket's neck. As a result, injuries such as tennis elbow are reduced.
Balance
The Nox AT10 Genius 18K Limited has a neutral balance. It is easy to swing the racket in defense and get right to the ball even under pressure. Nevertheless, the balance is high enough to contribute to offensive power.
Racket shape
The racket is teardrop-shaped. Rackets of this shape fall between diamond-shaped and round rackets. The AT10 is closer to the round shape, so it is ideal for those who normally prefer round rackets.
Hardness
The Nox AT10 Genius 18K is a medium-hard padel racket. Despite its stiffness, it absorbs vibrations effectively and is comfortable to play with. We recommend the Nox AT10 Genius Arena 2022 instead if you prefer a slightly softer racket.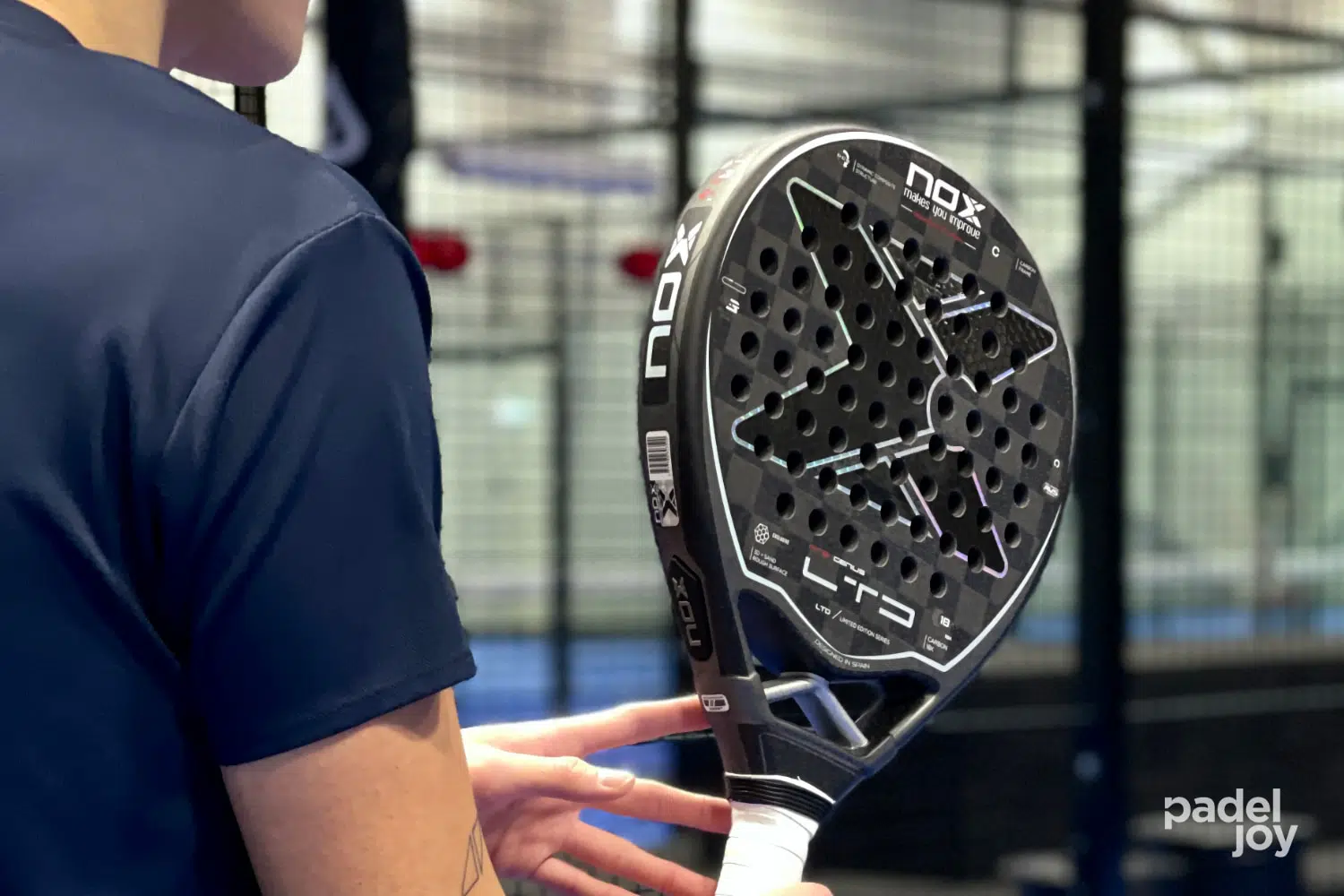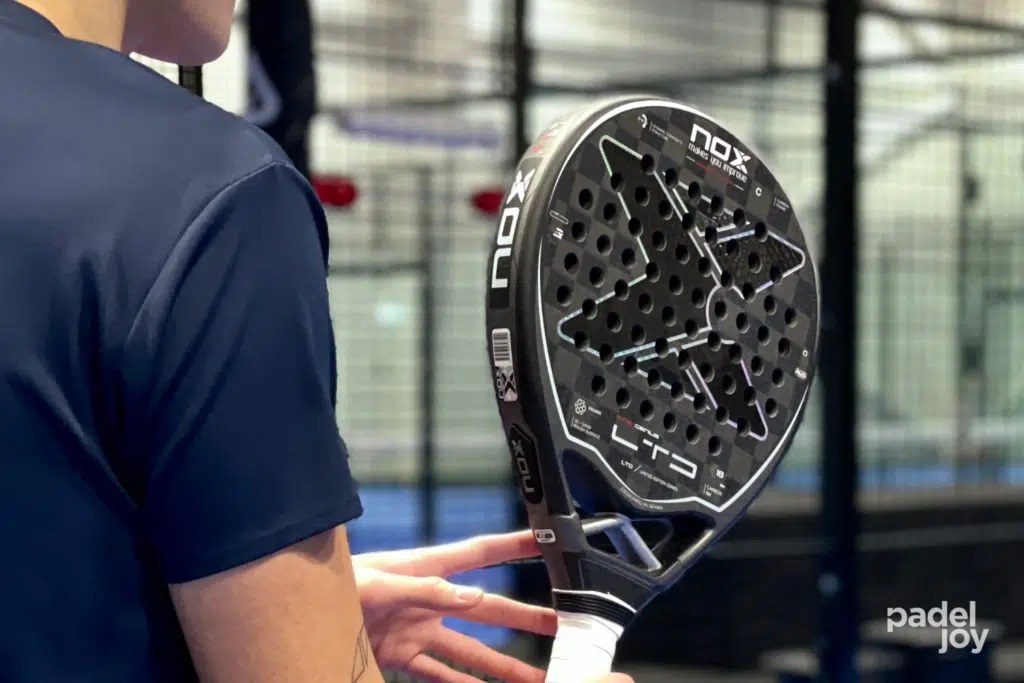 Player profile analysis
Are you interested in the Nox AT10 Genius 18K Limited Edition? This section analyzes the type of player and playing style this model is most suitable for.
What player level is the Nox AT10 Genius 18K Limited suitable for?
There are many different levels of players that can utilize the AT10. However, since this racket is slightly more challenging than the standard AT10, we recommend playing at an intermediate level or higher to get the most out of it.
What style of play is this model suitable for?
AT10 Genius 18K is suitable for a wide range of players. It works well for players who want to control the game with precision. You can use it equally well if you prioritize speed and push in the offensive game.
Final review of the Nox AT10 Genius Arena 2022
The Nox AT10 Genius 18K Limited Edition is a quality racket with a stylish design. It feels luxurious and performs to the highest standards. Ideal for almost all players and types of play.
We highly recommend you take a closer look at the AT10 18K Limited if you tried the regular AT10, want a racquet with an even better response, and can afford to spend the money.