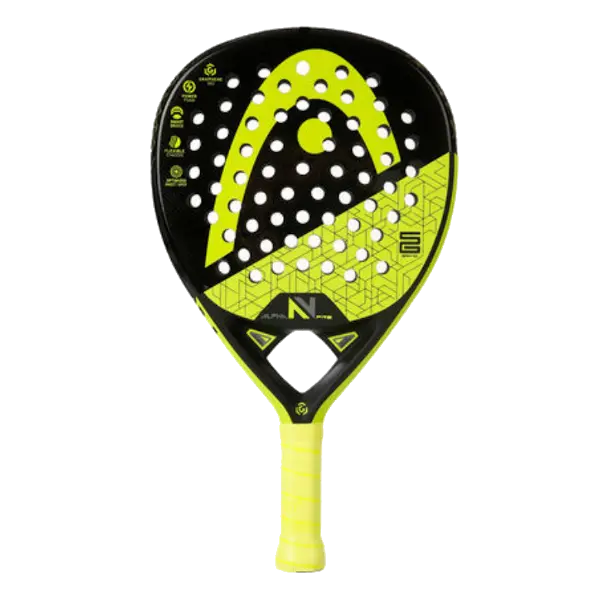 ---
---
Year: 2020/2021
Brand: Head
Weight: 375 g
Level: Intermediate/Advanced
Shape: Teardrop
Balance: Medium-High
Hardness: Medium
Type: Balanced
---
---
Introduction
The racket has a teardrop shape, medium balance and a sweet spot located slightly above the center of the impact surface.

Head uses the material Graphene 360. It reduces vibrations at the impact for a more forgiving and more comfortable feel. It also gives the racket better control.
---
First impression
It's not a real first impression apart from the design aspect as this is the same racket as the previous Alpha Pro. We like the design, even though it doesn't quite reach the same level as the regular model.
Our test racket weighs about 376 grams with one overgrip and the balance measures 270 mm.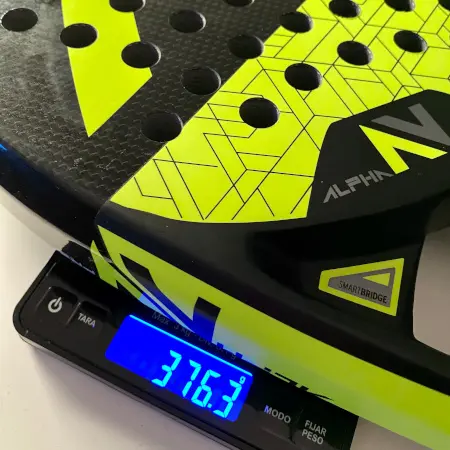 ---
Head Graphene 360 Alpha Pro V 2020 on the padel court
It's been a while since we tested the Alpha Pro and we're looking forward to trying it again. Starting in defense, we are reminded that this is not the most maneuverable racket due to its higher balance. The response is great though and it offers excellent control. The sweet spot is quite big, making it a forgiving racket that can be helpful in pressured situations.

At the net, the Alpha Pro V delivers stability. The weight and higher balance help generate power. It offers a natural flow when playing bandejas and volleys, deserving a high score. The one thing we are missing is a textured surface helping to generate more effect.

It's been a positive experience revisiting the Alpha Pro. It's a good option for medium to advanced level players looking for a balance between control and power. Worth checking out if you have not tried the model yet or simply want to upgrade your regular Alpha Pro to this limited edition.
---
Head Graphene 360 Alpha Pro V 2020 overall impression
The Alpha Pro V is a nice alternative for players looking for both control and power. The experienced player will have no issues in defense and it delivers true power in the attacking play.

The quality feel is good and the price is right. A limited-edition is a bonus.