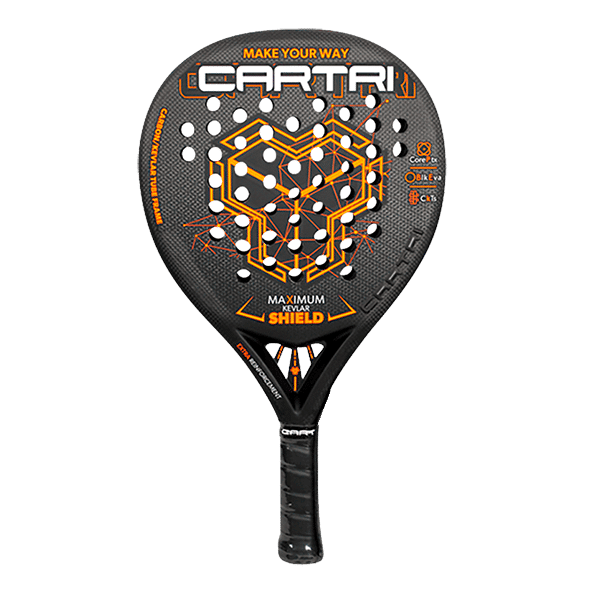 PADELJOY
Cartri Shield 2021
Cartri Shield 2021 is padel racket that offers both power and control. It is a versatile and comfortable racket for players at intermediate level and up.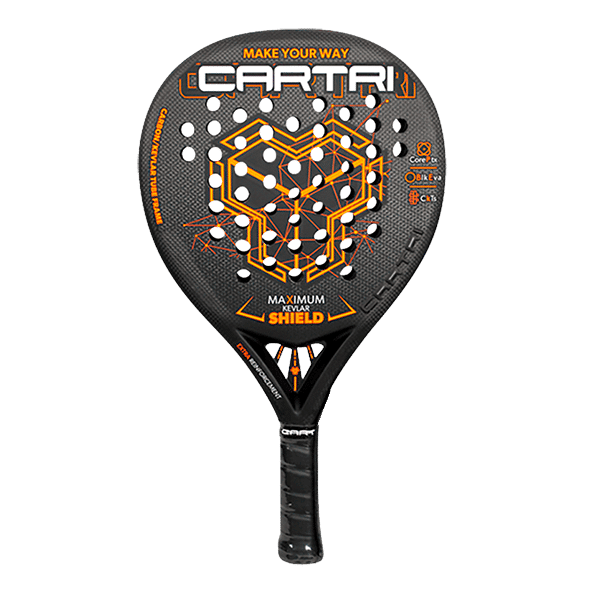 SPECIFICATION
Year: 2021
Brand: Cartri
Weight: 355-375 g
Level: Intermediate/Advanced
Shape: Teardrop
Balance: Medium
Hardness: Soft-Medium
Type: Balanced
---
Introduction
Cartri Shield is a versatile racket made of top material. It is teardrop-shaped and has a medium-high balance.

The surface consists of 3K carbon fiber, and the core is Black EVA Soft for increased comfort and easy speed access. The frame is made of 6K carbon fiber and kevlar for increased rigidity and durability.

Cartri Shield stands out with its rubber-coated surface that provides extra grip when hitting the ball, resulting in better effect.

The racket targets players at intermediate level and up looking for speed, control, and comfort.
---
Similar padel rackets
---
---
User reviews
Did you try this racket? Help others choosing the right padel racket by sharing your experience.

Click here to leave a review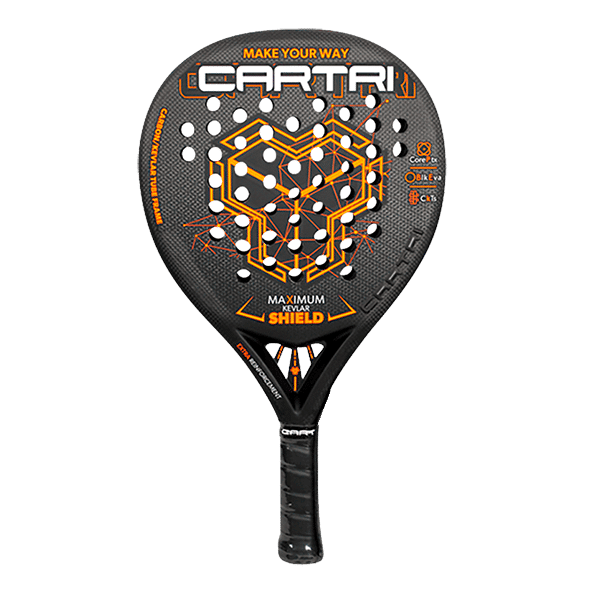 USER REVIEWS