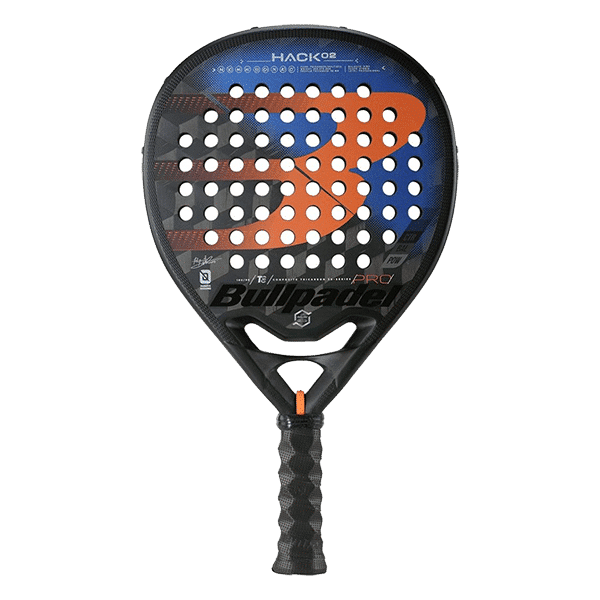 PADELJOY REVIEW
SUMMARY
Hack 02 2021 is a well-balanced padel racket providing impressive power in the attack. It's technically demanding to play with, making it suitable only for skilled players. Are you ready to take your game to Paquito level?
PROS
Well-balanced
Great for power
The balance and weight can be changed with Custom Weights
CONS
Technically challenging to play with
Not the best comfort, not for injury-prone players
Bullpadel Hack 02 2021
Bullpadel Hack 02 2021 is WPT player Paquito Navarro's choice of a racket. It targets experienced attacking-oriented players looking for power.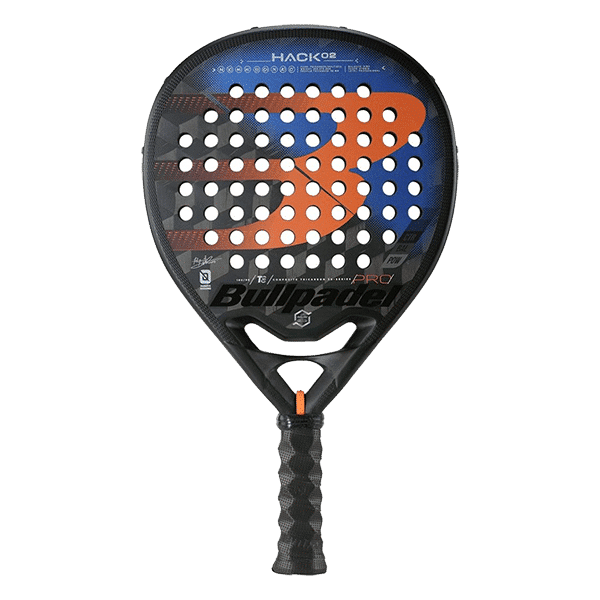 SPECIFICATION
Year: 2021
Brand: Bullpadel
Weight: 365-380 g
Level: Medium/Advanced
Shape: Teardrop
Balance: High
Hardness: Hard
Type: Power
---
Introduction
Bullpadel Hack 02 2021 has the specification as last year's model. It has a teardrop shape, high balance, and a sweet spot located in the upper part of the racket.

The surface is made of TriCarbon and the frame is 100% carbon fiber.The core is made of MultiEva, which is a combination of materials with different densities. The outer layer has a higher density to maximize the power of harder shots, while the inner layer has a lower density to improve the speed of softer shots.

Bullpadel Hack 02 2021 comes pre-assembled with the immensely popular grip Hesacore. It makes the handgrip better on the racket, resulting in less strain on the hand, wrist, and forearm.

Another feature is the possibility of attaching weights (Custom Weights) to the frame and the grip. It is possible to mount up to 3 weights x 3 grams on the frame to make the racket more top-heavy and thus generate more power. If you want increased control, you can easily mount a weight of 5 or 10 grams in the grip.
---
First impression
The only change from last year is the design. Hack 02 2021 uses orange and blue colors in muted tones. The carbon fiber pattern is visible in the background and the Bullpadel logo has a glossy finish.

Our test racket weighs 369 grams with one overgrip and we measured the balance to a surprisingly low 245 mm.
---
Bullpadel Hack 02 2021 in the defense
Bullpadel Hack 02 2021 is marketed as a racket with a high balance. Based on that we expected a racket relatively hard to maneuver, but this is not the case here. On the contrary, our test racket has a low to medium balance, making it well-balanced and easy to swing.

We instantly recognize the distinct and hard feel on contact from last year's model. It's still a relatively comfortable racket as the Vibradrive system absorbs vibrations effectively.

At the back of the court, Hack 02 has its advantages and disadvantages. It's maneuverable and the Adaptia core is responsive. The challenge is being consistent as the racket has a small sweet spot and any hits closer to the frame loose a lot of speed.
---
Bullpadel Hack 02 2021 in the attack
In the attacking play, Hack 02 shines with its maneuvrability and responsiveness. Being stiffer, the racket helps us generate power in volleys and bandejas. It offers excellent power in smashes, making it a dangerous weapon in the hands of a good player. Many frustrated opponents will watch the ball leave the court.
---
Bullpadel Hack 02 2021 playability & comfort
Playability and comfort are important factors when choosing a padel racket. Beginners and intermediate-level players generally benefit from a racket with good playability. A comfortable racket reduces the risk of injuries.

Playability: Fair
Comfort: Fair
---
Overall impression
It's been a positive and fun experience to play with the Bullpadel Hack 02 2021. It impresses us with its responsiveness and power but also frustrates us with its limited playability. In the end, the pros outweigh the cons. This is not a padel racket for beginners as it requires good technique. We can't recommend it to injury-prone players either, as it's a stiff racket.

So, should you consider Hack 02? If you are an experienced player looking for power, you should definitely give Hack 02 a try. It may be just what you need to take your game to Paquito level.
---
Similar padel rackets
---
---
User reviews
Did you try this racket? Help others choosing the right padel racket by sharing your experience.

Click here to leave a review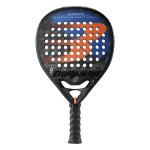 USER REVIEWS