These padel rackets are recommended for intermediate-level players. In our recommendation list, you'll find models that are not too difficult to play but still offer exceptional features. Rackets like these work well at even the most advanced levels. So are you ready to step up your game?

We recommend reading our great racket guide if you want to learn more about what influences the choice of padel racket.
Top 3 padel rackets for intermediate level
Take your padel game to the next level with the right racket
Beginner padel is primarily about keeping the ball in play. By the time you have mastered the basics, you probably want to develop as quickly as possible. However, to continue your development, you must have the right racket. Choosing the wrong racket can hamper your growth and take away some of the game's fun.

In this post, we've selected three models for ambitious players ready to step up. Here we go!
---
Best Padel Rackets For Intermediate Level Players
With quality and playability in mind, we have selected three models for intermediate players.
See our favorites in a number of other categories here.
BEST BUDGET RACKET FOR INTERMEDIATE PLAYERS
Dunlop Aero-Star Team 2021
Shape: Diamond
Level: Intermediate/Advanced

A budget-friendly diamond-shaped racket with a medium balance. Made of Japanese carbon fiber for maximum performance. Dunlop uses the Tri-Clamp technology in the racket neck to increase rigidity and stability. 
The model is suitable for players with intermediate to advanced skills looking for attack power. 
BEST VALUE FOR MONEY
Babolat Veron Air 2021
Shape: Teardrop
Level: Intermediate/Advanced
The Babolat Veron Air is a speed racket designed for intermediate and advanced players. Excellent at the net and has good defensive properites as well. 
This is a high-quality racket that offers excellent value for money. Check out this racket if you are looking for a racket that delivers in all areas of the game.
BEST PREMIUM RACKET FOR INTERMEDIATE PLAYERS
Adidas Metalbone CTRL 2021
Shape: Round
Level: Intermediate/Advanced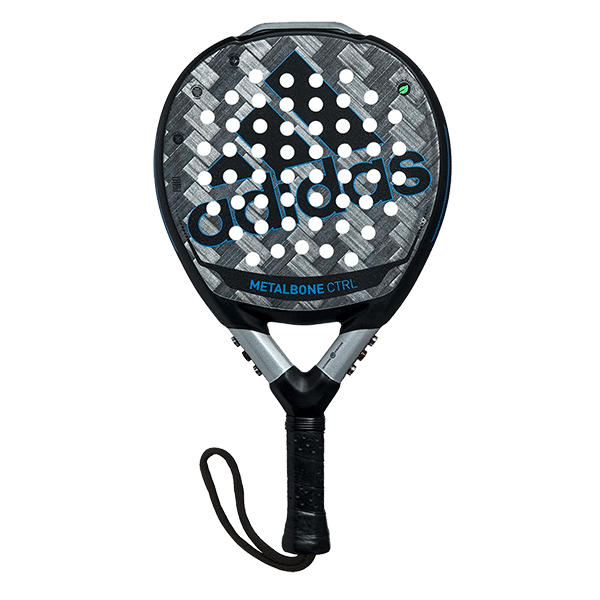 The Metalbone CTRL racket offers a lot of control. It performs exceptionally well in defensive and volleying situations. In addition, it is responsive in attack and more easy to play than Metalbone that Ale Galán uses on World Padel Tour.
We recommend testing Metabone CTRL for intermediate or above players who are primarily looking for a racket to keep as they improve.
---
Padel rackets for intermediate players: tips for buying one
Prioritize playability
After you become comfortable on the padel court, it is easy to become overconfident and purchase a super-advanced racket. You are still in the development phase, and a racket that is too difficult to play can hinder your progress. It is recommended that you stick with an easy-to-play racket that has better playing properties and materials than beginner rackets. Let your racket choice reflect who you are as a player, not who you want to be.
Don't be afraid to experiment
If you are a mid-level player, you are experiencing an exciting time. You have passed the beginner phase and are typically developing at a fairly rapid rate. The opportunity to test rackets of different shapes, weights, and game characteristics is ideal. As a result, you will be able to identify what works best for you.
Self-awareness and honesty are key
Take a look at how different rackets affect you when you play and learn what they do. Could you benefit from a racket that is easier to play? Playing with softer rackets is better for you? Which balance do you prefer?


It is easy to try to find the benefits of owning a new and often expensive racket. Instead, try to be neutral and honestly evaluate the rack's feel. It should feel perfect. It can sometimes be worthwhile to sell the racket and buy another one to continue developing.
---
Summary of the best padel rackets for intermediate players
After you have passed the beginner's level, you should upgrade to a racket with better materials and features. Getting the ball over the net is no longer enough; you must also beat better opponents.

If you are primarily seeking control and manageability, you could choose a round racket. A racket with a drop-shaped head can give you more power on offense. However, when it comes to diamond-shaped rackets, you should wait until you are more advanced.

Rackets range from about 150 Euro to several hundred Euro at the intermediate level, but the most important factor is the game properties. Be sure to prioritize playability so that you do not hinder your game's development. In addition, you should experiment with different types of rackets to find the one that suits you best, and do not be afraid to switch if it does not benefit your game.
---
FAQ