The best padel rack for control 2021 is intended for players who are looking for a racket that allows them to place balls accurately. Here are some of our favorites at the moment.

Not sure if a control racket is right for you? You may want to check out our racket guide.

Our top 3 picks for control
Control the game with precision
Control rackets are typically preferred by those who play defensively and prioritize safety before power. With a control racket, the risk of making mistakes and losing points is reduced.

Control rackets are characterized by their ability to manage the defense and to place the ball exactly where you want it. Control rackets are generally round and have a low or medium balance point.
---
Best Padel Rackets For Control 2021
In the following we list our three favorite models for control.
Browse our favorites by category by clicking here.
BEST BUDGET CONTROL RACKET
Dunlop Speed Ultra 2021
Shape: Round
Level: Beginner/Intermediate
This Dunlop Speed Ultra padel racket is ideal for beginners and intermediates. The racket is easy to swing, making it a great choice for many types of players. 
Fiberglass is used on the surface to make it more forgiving and enlarge the sweet spot. If you are looking for a budget-friendly alternative, this racket is for you.

BEST VALUE FOR MONEY
Nox ML10 Pro Cup Arena 2021
Shape: Round
Level: Beginner/Intermediate/Advanced
The best-seller from Spanish brand Nox offers great value for money.
Many types of players can enjoy Nox ML10 Pro Cup Arena. Its forgiving properties will help new players, and it is also suitable for advanced players. We recommend this racket to you if you're looking for a racket that can help you take your game to the next level.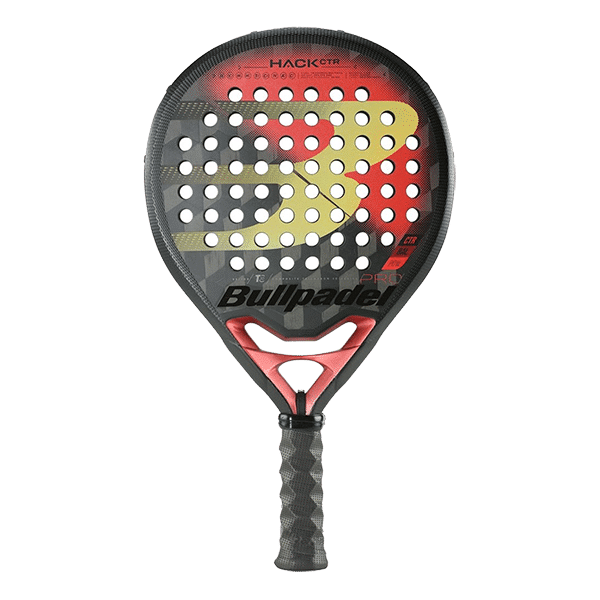 Hack Control is Paquito Navarro's racket in a control version which is easier to play. A good racket for advanced players, it offers precision in every shot.

The racket's low balance and round shape make it easy to swing, and the sweet spot is in the middle of the hitting surface. TriCarbon forms the impact surface, while MultiEva offers different densities in the core. By combining the different layers, the racket adapts to how hard the shot is.

If you are a player of intermediate level or higher and seek a racket with excellent control properties, take a closer look at Bullpadel Hack Control.
---
Tips for choosing the right control racket for padel
Skill level
Although control rackets are generally easier to play than offensive alternatives, the playability varies greatly between different models. Therefore, choose a racket that is not too difficult to play when comparing different options.
Goal
To choose a control racket, you need to determine why you want one. For example, do you want the greatest control in your game, or do you want to minimize the risk of injury?

Consider a racket with a softer core and one with a well-functioning technology for absorbing vibrations if you want to avoid injuries. On the other hand, a harder core can often help you gain maximum control.
Not just control
No player bases his entire game on control alone. Therefore, consider which parts of your game need strengthening and choose the racket accordingly. The more control you choose, the less power you will have. Control-oriented models with a medium balance and a core that benefits speed can be tested if you prioritize control but lack a little offensive weight.
---
Summary of the best padel rackets for control 2021
A control racket is distinguished by its ability to place balls accurately. In addition, the low balance of control rackets makes them easy to handle and move. Therefore, they are suitable for beginners and players who wish to avoid injuries.

You can find control rackets from all brands and at all price levels. When choosing a racket, consider your game level and the purpose for which you will use it. For example, do you want to reduce the risk of injury, or do you want to be in control of your game?

There is a wide variety of control-oriented rackets available, depending on your game goals. If you don't want to compromise on power, you can look for rackets with a medium balance and a core that generates speed.
---
FAQ