Best padel racket for advanced players 2021 targets experienced padel players. If you are a skilled player looking to take your game to the next level, this is the right place.
Best padel racket for advanced level selection
---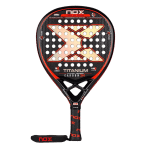 PADELJOY SCORE
SUMMARY
The Titanium 3K is a nice looking racket. It offers great properties in the attacking game, while not being too hard to handle in defense.
PROS
Great design
Good for power
Playability in defense
CONS
Similar to several other models from Nox
---
PADELJOY REVIEW
SUMMARY
A racket for players looking for speed. Excellent at the net and offers good defensive qualities as well. Lacking some true power. Could be an option if you believe the Viper Air is too stiff.
PROS
Longer grip
Impressive at the net
Delivers good results both in defense and attack
CONS
Same design as Air Technical
Lacking power due to the lightness

---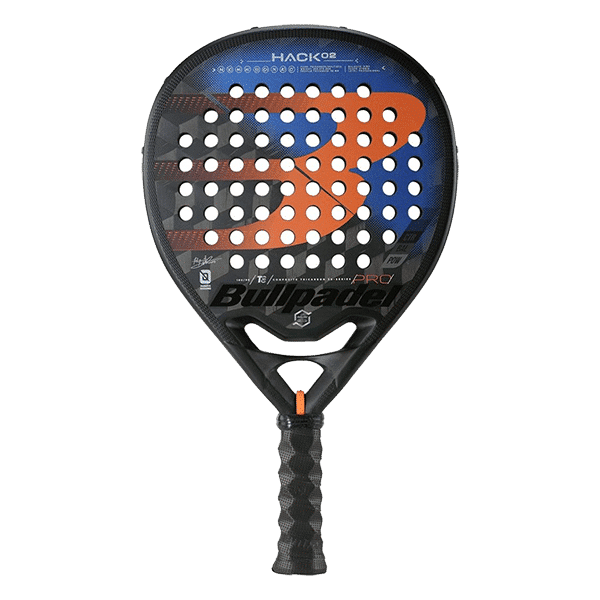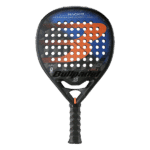 PADELJOY REVIEW
SUMMARY
Hack 02 2021 is a well-balanced padel racket providing impressive power in the attack. It's technically demanding to play with, making it suitable only for skilled players. Are you ready to take your game to Paquito level?
PROS
Well-balanced
Great for power
The balance and weight can be changed with Custom Weights
CONS
Technically challenging to play with
Not the best comfort, not for injury-prone players
---
Why is it important to choose the right padel racket?
You have now reached a level where matches are played at a higher pace. You have probably also found your style of play. To be able to deliver the best possible results on the padel court, you need a racket that suits your specific playing style and your preferences.

Only the best materials and racket characteristics will render the right results when playing at an advanced level. What you need is a responsive racket, doing what you expect from it. There is no room for errors. Above all, you have to feel confident playing with your racket.
---
What shape should a padel racket have?
Playing at a high level, you have probably experimented with different racket shapes. There is no optimal padel racket shape, it's all about preferences. Some people have the illusion that an advanced level player should get a hard-to-play diamond-shaped racket. This is certainly not true. Just look at World Padel Tour, where you'll find both round, teardrop-shaped, and diamond-shaped rackets.
---
How much does a racket for advanced level cost?
Since better materials are used in rackets for advanced level players, you will need a bigger budget. Expect prices of about 250 Euros or more for a quality racket. The more expensive is not always better though, in the end, it's all about finding a racket with the right characteristics for you.
---
Tips for choosing the right advanced level racket
Analyse your games
In what part of the game are your strengths and weaknesses? Think about how you want your new racket to improve your game. What do you want to strengthen? How can you improve your weaknesses?

For example, if you are a player who likes to smash, you may want a racket optimized for that. Or, if you feel comfortable smashing but are struggling in the defense, you could consider a racket with more control. There will always be a compromise, so think carefully about what's most important to you.
Extra racket
Once you have found the perfect racket, it may be worth buying another one. By rotating between the two rackets, you reduce wear and tear. Also, you will always have a backup racket in case something should happen during a match. Before you buy an extra racket, make sure that both rackets have about the same weight.
You have to be happy with it
You can find the perfect racket characteristics and materials, but what's most important is that you enjoy playing with the racket. The racket should give you confidence when you pick it up. The brand and design normally play a large role here. So make sure to choose a racket that you are happy with.
---
Best padel racket for advanced level 2021 summary
To deliver the best possible results at a higher level, you need a racket that suits your specific style of play and your preferences.

No racket shape is better or worse, it's all about preferences. There are round, teardrop-shaped, and diamond-shaped rackets being used at the highest level.

Expect to spend from around 250 Euros to 500 Euros on a quality racket, but prioritize the racket characteristics. More expensive is not always better.

Before choosing a new padel racket, it's important that you analyze your game and how you want the new racket to improve it. It may be worth buying an extra racket of the same model to reduce wear and tear and to have a backup racket if an accident happens during a match.

The most important thing is that you like your new racket 100%. It should boost your confidence and be fun to play with.