This guide is intended for those looking for a quality racket in the middle price range. In this article, we selected three affordable models.

To learn more before choosing a racket, read our racket guide.


Top 3 mid-priced padel rackets
Some padel rackets are more affordable than others
A padel racket's price does not always tell the whole story. Padel rackets of lower quality are sold at premium prices by some manufacturers living by their brand. It is also possible to find quality models at a good price.

Join us as we present three good models in the middle price range.
---
Best Affordable Padel Rackets 2021
We have selected three middle-priced models below.
Click here to see our favorites in a variety of other categories.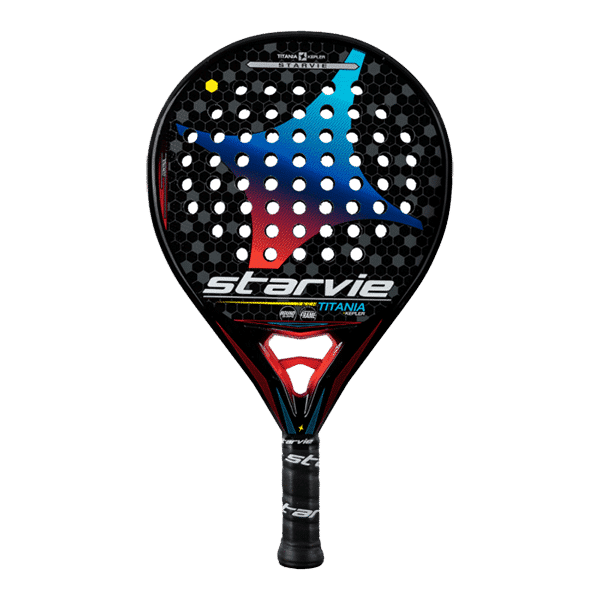 The Titania Kepler Pro is an easy racket to like. This racket is suitable for a wide variety of players and levels.

This year, the design has been given a real boost. The balance point is near the grip and the shape makes it easy to handle. For stability, the frame is made of 100% carbon fiber, and the filling is made of medium density EVA rubber. Titania Kepler from StarVie features a softer core for players who want more comfort and playability.

This is a bestseller used by many professionals. A premium racket at an average price.

---
Veron Counter is a softer version of the Viper Counter. In the surface layer is a mixture of fiberglass and carbon fiber composites, called Carbon Flex. Fiberglass increases playability and comfort, while carbon fiber contributes to explosivity.

For better grip and spin, 3D-Spin is used in the impact surface. Vibrasorb technology reduces vibration and enhances comfort. As a result, injuries such as padel elbow are reduced.

The model is a good choice for players who want to build up the game slowly and counter at the right moments.
---
Adidas AdiPower Lite 2021
Shape: Diamond
Level: Intermediate/Advanced
This is a completely new model for 2021. Adidas has developed a more playable version of AdiPower 3.0 for players looking for a power racket.

This racket has a diamond-shaped head and a high balance. Eva Soft Performance is a softer core that helps you generate speed. The frame uses Dual eXoskeleton to stabilize the racket. As opposed to AdiPower, the surface layer on this racket is made of fiberglass, which makes it more forgiving.

For those looking for a racket in the middle price range with good offensive properties and maintained comfort, this is a good choice.
---
Tips for buying a racket at a mid-range cost
Do your home work
The differences between midrange rackets are significant. Here you can find top quality rackets that are really nice. Make sure you do your research before choosing. Investigate where the racket is manufactured, what materials are used, etc. Ask others who have tested the model what they think.
Playing properties
In this segment, the gaming characteristics vary as much as the price and quality. Buy a racket that suits your style of play and helps you improve.
Campaigns
There are a lot of rackets in this category, and there are often promotions. Take advantage of discounts on various sites to get your dream racket at an unbeatable price.
---
Summary of the best mid-priced padel racket
Budget rackets often use simpler materials, while rackets in the middle price range typically use more expensive materials.

As long as the choice of paddle racket matches the style and level of play, a paddle racket in the middle price range is suitable for both beginners and elite players. For a racket in the middle price range, add about 150 Euro to just under 300 Euro. This segment features models that are significantly more affordable than others in this price range, both in terms of price and quality.

Make sure you do your homework before buying a racket in this price range and keep an eye out for sales.
---
FAQ