Babolat Vertuo Air 2021
Babolat Vertuo Air 2021 is part of Babolat's series of rackets for power. A racket for players looking for a light power-racket with reasonable comfort.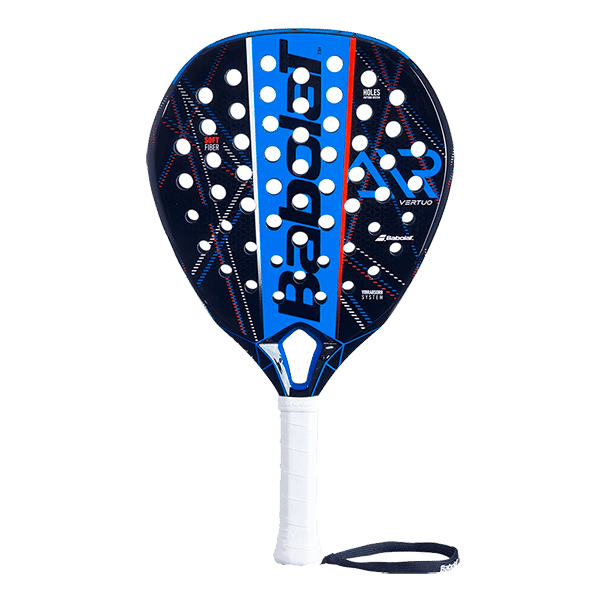 SPECIFICATION
Year: 2021
Brand: Babolat
Weight: 335-355 g
Level: Beginner/Intermediate
Shape: Teardrop
Balance: Medium
Hardness: Soft
Type: Balanced
---
Introduction
Air is the lightest model in the Vertuo series, which makes it easy to swing. Lightweight and a soft feel on contact make this model suitable for beginners and intermediate players.

The racket is teardrop-shaped and has a medium balance. The core consists of Black EVA, and the rack has a fiberglass surface to provide a larger sweet spot and more forgiving properties.

With Vibrasorb System, vibrations are absorbed efficiently and provide better comfort while reducing the risk of injuries such as tennis elbow.

The model also uses HPS-Technology, which will provide more speed and control thanks to holes adapted to the racket's shape.