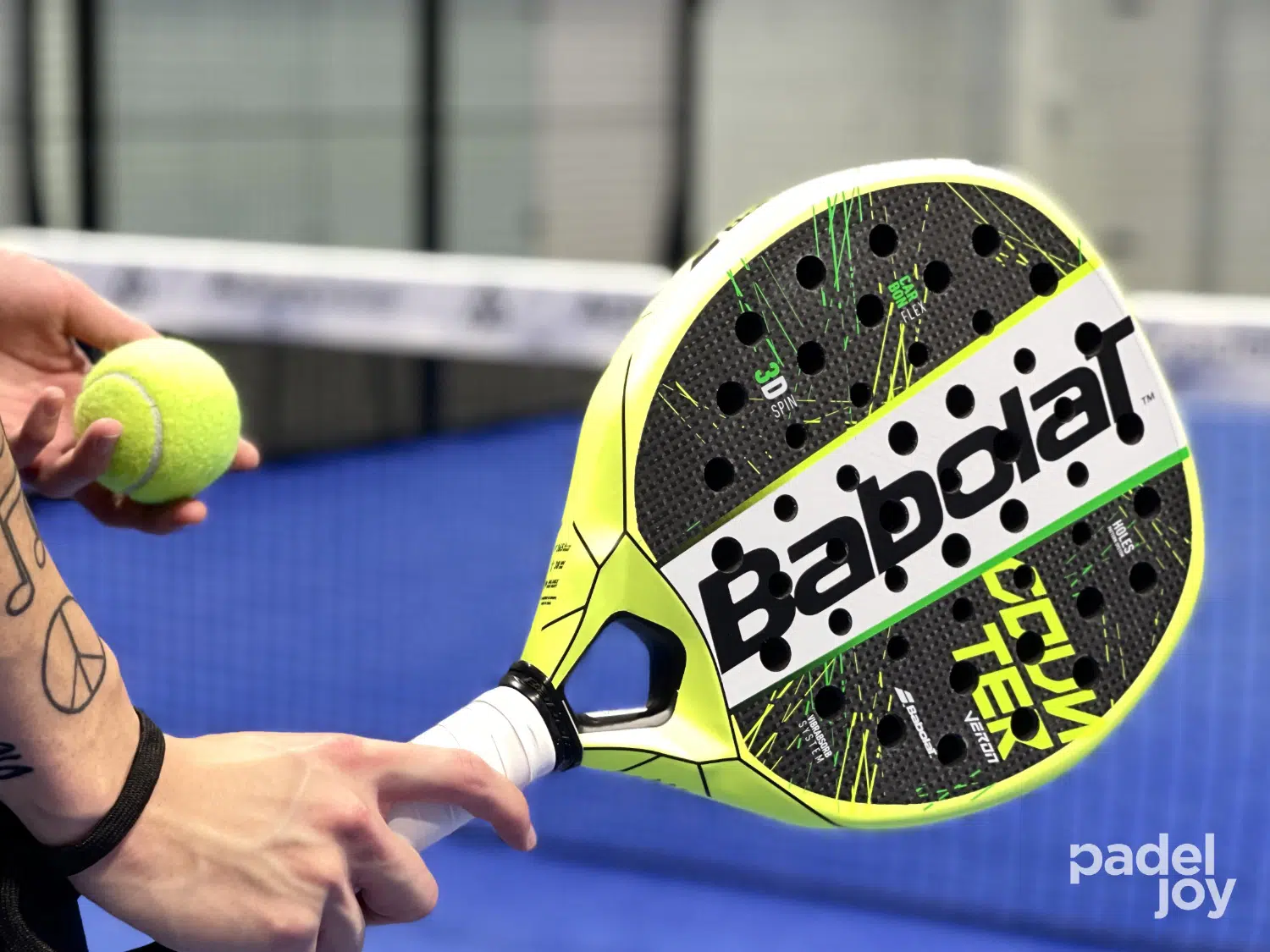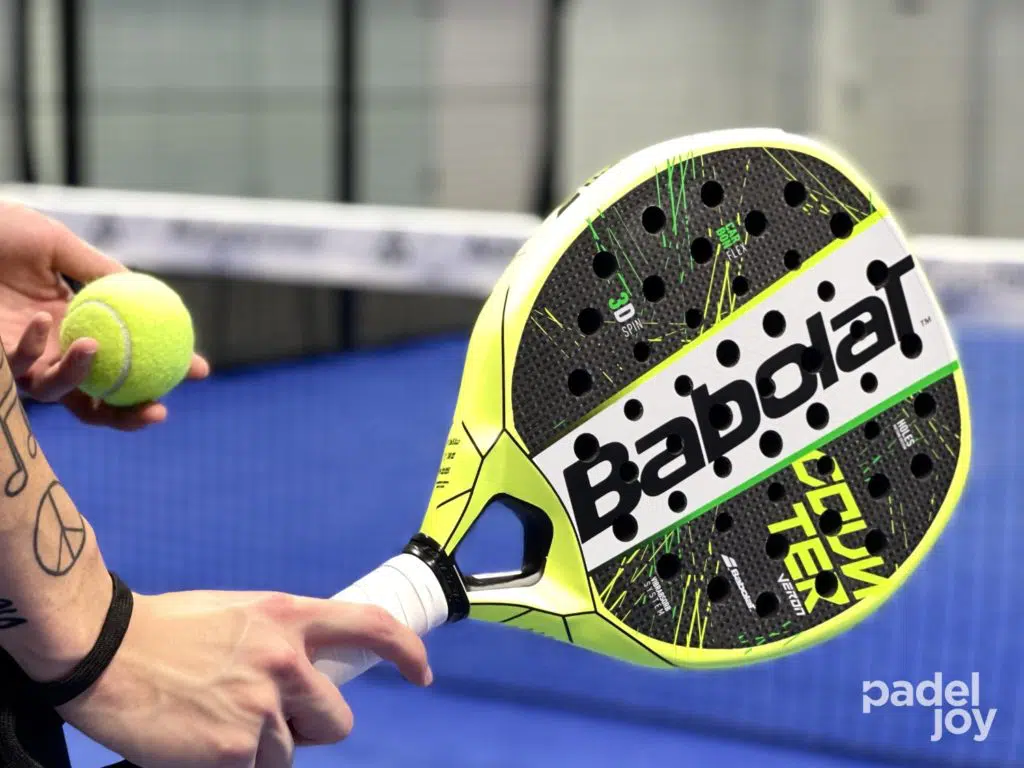 Here you can read about our experience playing the Babolat Veron Counter. According to us, it is a racket for players seeking a balance between control and speed. It is more user-friendly than its big brother, the Babolat Viper Counter.
Our opinion on the Babolat Veron Counter 2022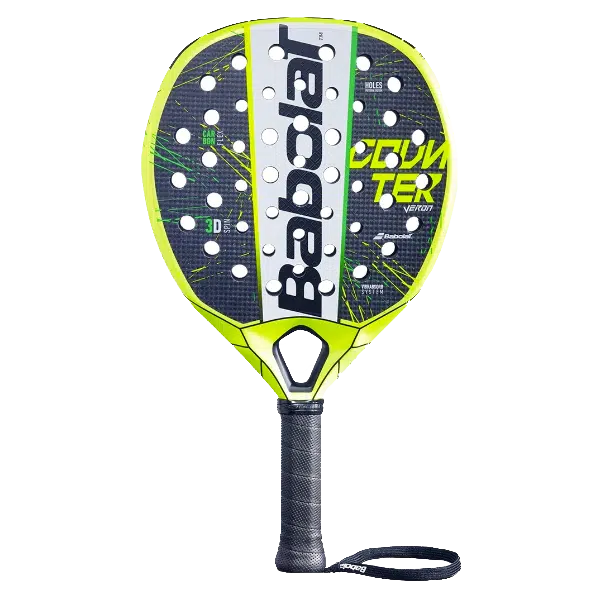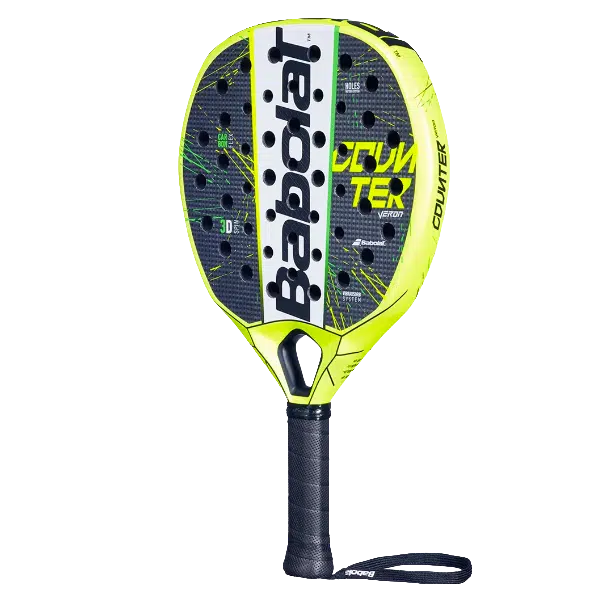 If you like round rackets and want a little more speed on the counter, the Babolat Veron Counter 2022 is for you.
Veron Counter weighs 365 grams and has a round shape with a balance point at the top. In this way, the sweet spot sits in the middle of the hitting area, and the higher balance helps generate power in the stroke.
Babolat uses a blend of fiberglass and carbon fiber to create its hitting surface, which provides comfort.
---
Find the best price for Babolat Veron Counter 2022:
---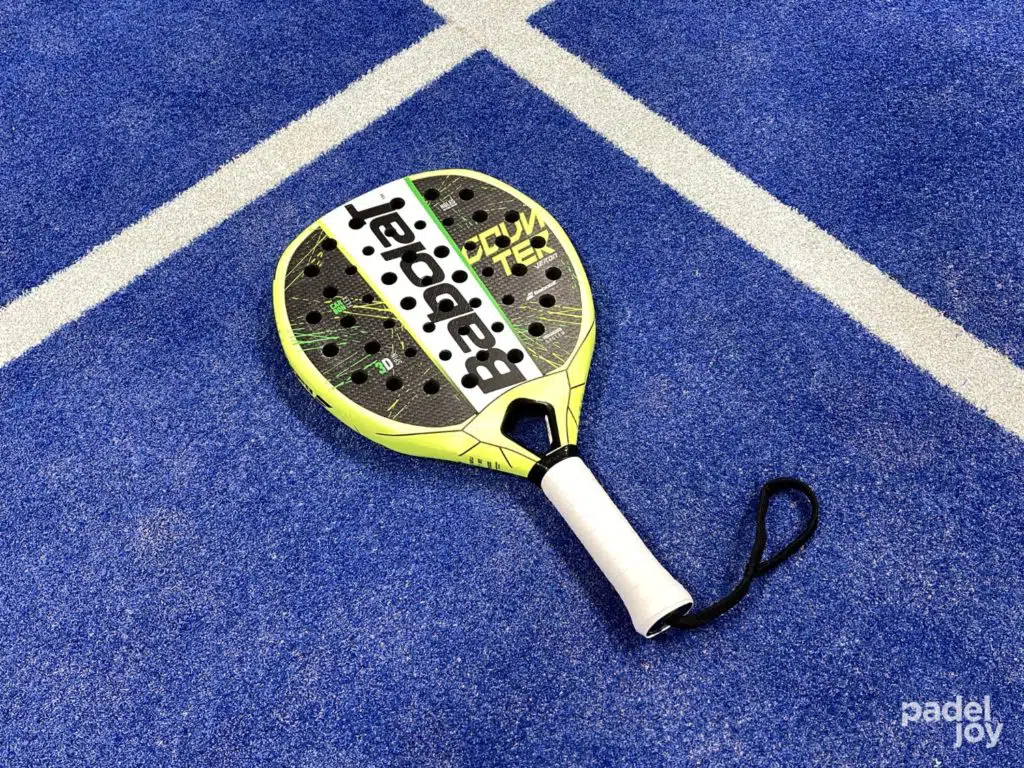 Babolat Veron Counter characteristics
It has an updated design this year but keeps the same black and yellow color scheme.
Materials
Babolat's hitting surface is made of CarbonMix and its core is made of Black EVA. The hitting surface uses 3D Spin+ technology to provide better spin. With the Vibrasorb system, you will experience a higher level of comfort because it reduces the vibrations you feel when you hit the ball. As a result, injuries such as tennis elbow are reduced.
Balance
The Babolat Veron Counter racket has a high balance, meaning the weight distribution is in the upper part of the racket. This helps you generate power during offensive situations.
Racket shape
This racket has a sweet spot that is located in the middle of the hitting area. As a result, the ball can be hit more cleanly, reducing errors and lost points.
Hardness
Thanks to the fiberglass mix in the hitting surface, the Babolat Veron Counter is a medium soft racket. Despite its higher balance, this makes the racket pleasant to play with. The Babolat Viper Counter is a better option if you want a harder feeling racket.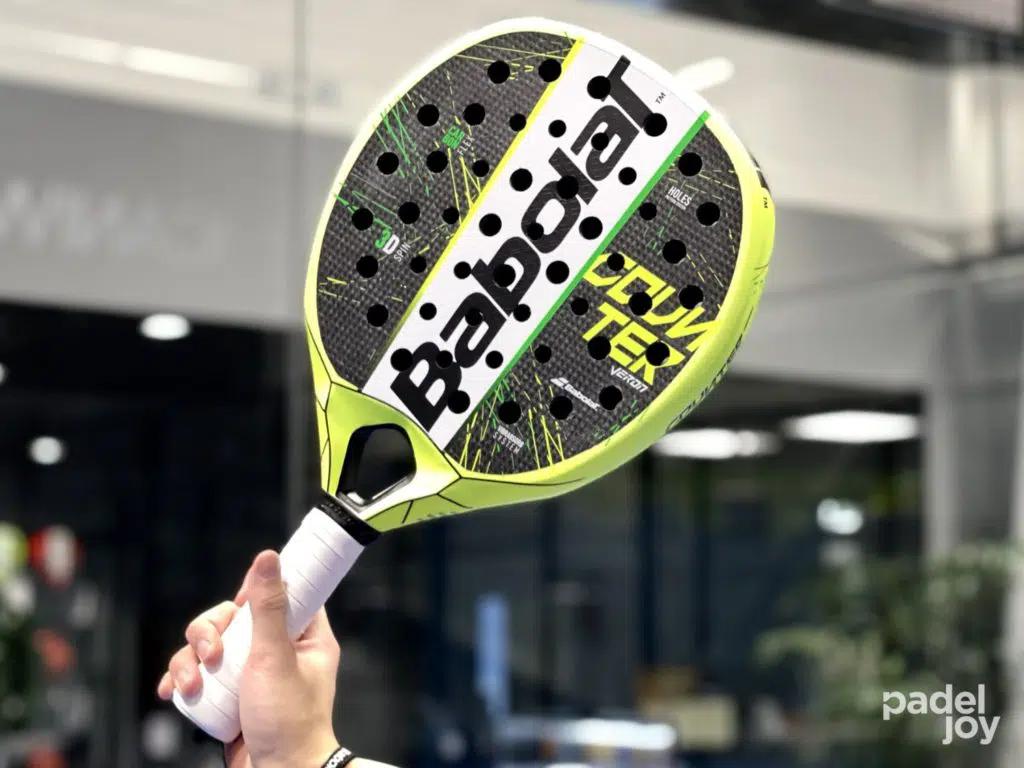 Player profile analysis
Are you wondering if the Babolat Veron Counter is right for you? Here is our analysis of what type of player and style of play this model is best suited for.
What player level is the Babolat Veron Counter suitable for?
The Babolat Veron Counter is suitable for players at an intermediate level and above who are looking to improve their padel skills. Even though it is relatively easy to play, it still requires technique as it has a higher balance.
What style of play is this model suitable for?
Those who like round rackets but want assistance in offensive play should consider this racket. There are better options available if you're a pure control player or you build your game around decisive strokes and hard smashes.
Final review of the Babolat Veron Counter 2022
It is our conclusion after playing with the Babolat Veron Counter that it should suit a wide range of players.