Adidas AdiPower LIGHT 1.9 2019
Adidas AdiPower LIGHT 1.9 2019 is the racket of choice for World Padel Tour player Marta Ortega. It's the updated version of last year's success AdiPower Light 1.8.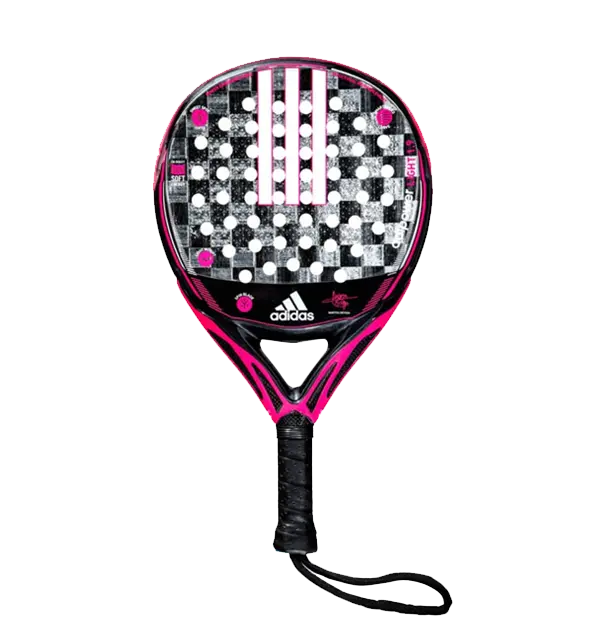 ---
Introduction
The racket has a round shape, low balance, and a sweet spot located in the center. Dual Exoskeleton technology ensures stability for maximum control.

The core is made of Eva Soft, giving the racket a nice feel and superb comfort. Adidas uses Spin Blade technology to create an embossed structure on the surface, making it easier to generate spin when needed.
REVIEW
Adidas AdiPower Light 1.9 2019 first impressions
Very nice design with a great color combo and a luxurious feel. Unfortunately, the racket we are testing has minor defects in the paint. A problem that is very common in the AdiPower-line of rackets.
Adidas AdiPower Light 1.9 2019 on the padel court
AdiPower Light 1.9 is easy to maneuver on the padel court and very easy to like. The lower weight and balance make it easy to move and provides good control in every situation.

Vibrations are absorbed effectively and the comfort is great thanks to the softer core. It makes AdiPower Light 1.9 an interesting alternative for injury-prone players.
Adidas AdiPower Light 1.9 2019 overall impression
Our overall impression of AdiPower Light is positive. It's easy to handle, comfortable, and fun to play with. It's expensive but we think the price is justified. Highly recommended.